A highly successful seed-funding round in Australia earlier this year prompted Luxembourg-based tech company Kleos Space to seek a listing on the ASX, but according to chairman Peter Round this is no start-up venture.
"Technically we're a start-up because of the timing of when the company began, but we're not a start-up in terms of our people, our make-up, our people and our skills," says Round.
"We're well down the track and we know what we're doing."
Kleos Space (ASX:KSS), which is raising $11 million ahead of its planned listing on the ASX in July, is a spin-off from Magna Parva.
The UK-based group, founded by seasoned space engineers and entrepreneurs Andrew Bowyer and Miles Ashcroft, has been providing engineering services to the space industry since 2005 and is a contractor of choice for the European Space Agency.
Bowyer and Ashcroft created Kleos Space a couple of years ago as a specialist vehicle for data collection via the global monitoring of communications devices with low-earth orbit satellites.
Round, whose background in the RAF and NATO gives him close contact with Kleos' potential clients, is quick to dismiss suggestions that Kleos Space is working in the field of spy satellites.
"The spy satellite world is more about listening to people's conversations which is not what we are going to do," Round says.
"The company is about the data we create which we can sell as either raw data, or we can do a more refined version to produce a more intelligent-type product."
Round says the data gathered could be used in military, border protection and industrial applications.
"The first satellite is aimed at tracking VHF transmissions from ships.
"We'll be able to look at VHF transmissions and decide where they are. We won't be able to listen to what's in them but we will know there's a radio transmission there.
"We'll be able to track the positions of these transmissions and compare that with the AIS (automatic identification system) transmissions of ships and whether that relates to other legitimate transmissions.
"We can see when those AIS transmitters are switched off and see where ships meet in the night where they are cross-bunkering oil, people, drugs or whatever else.
"We can bring a whole picture of what's there through radio.
"As we succeed with this first satellite, then we'll move onto having more satellites that will give us 24-hour coverage of the earth's surface."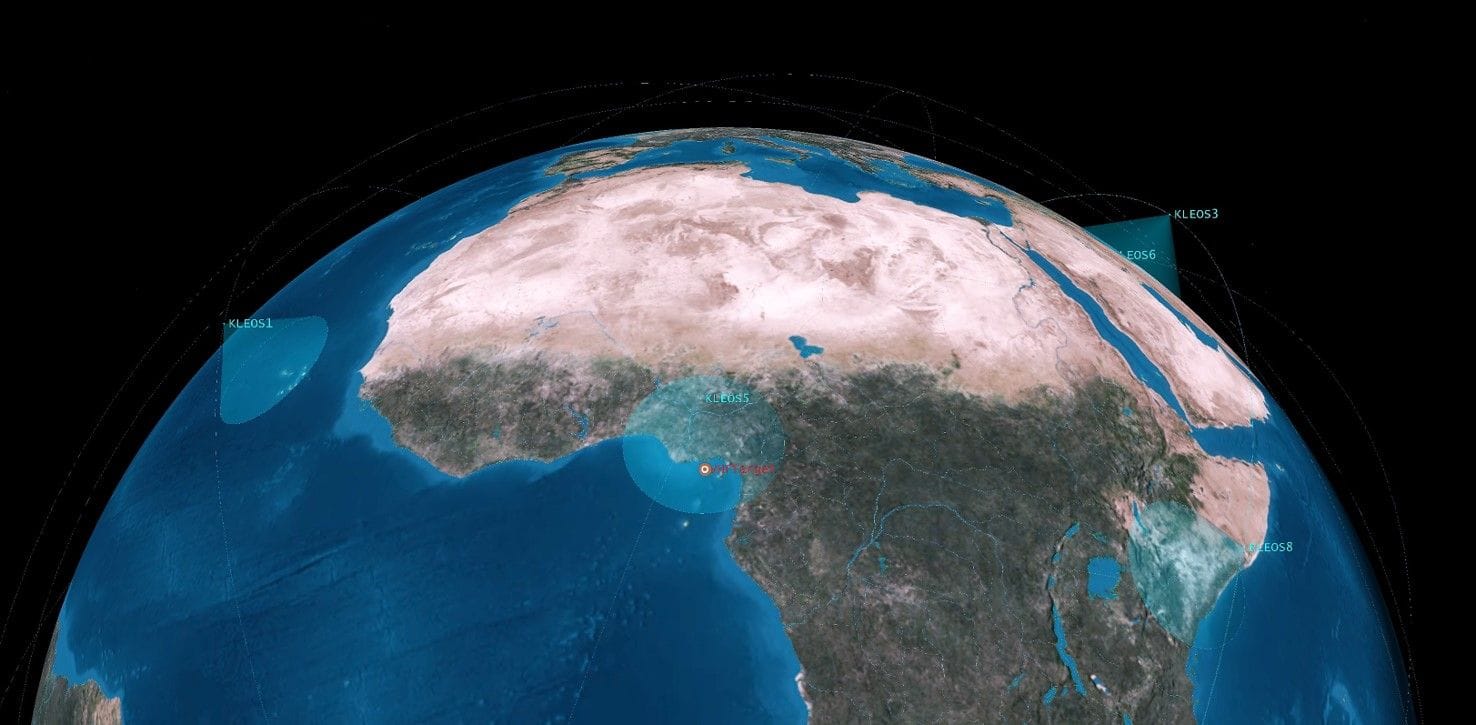 Kleos Space undertook a seed round in Australia earlier this year, raising $2.35 million.
"We were heavily oversubscribed in less than 48 hours," says Round.
That was enough to convince the Kleos Space directors that Australian investors had an appetite for innovation and the burgeoning space economy.
Round says the IPO, which closes on June 21, is progressing well and garnering interest from institutional investors.
Kleos Space is applying the proceeds of the current capital raising to launch its first satellite and generate revenue. It also will provide about 15 months of working capital.
Round says the company is targeting to deliver maiden revenue in the second half of calendar 2019.
The company's research and development program was largely funded by a $3 million grant from the Luxembourg Government, which has become a strong advocate for expanding its tech economy in recent years.
Never miss a news update, subscribe here. Follow us on Facebook, LinkedIn, Instagram and Twitter.
Business News Australia
Help us deliver quality journalism to you.
As a free and independent news site providing daily updates
during a period of unprecedented challenges for businesses everywhere
we call on your support