TRACEY VIEIRA has led Screen Queensland to three of its best years since taking over as CEO in 2014, bringing the organisation out of a malaise that had set in amid bullying claims and the resignations of two CEOs.

Its renewal culminated in FY16 when the organisation secured a direct economic spend of $218 million through international productions such as The Shallows and Kong: Skull Island, the highest amount since FY03, when $233 million was injected into the economy.

Not only is the organisation attracting more international films, but it is funding more local content with a new $30 million grant from the Queensland Government.

That investment will continue, with Aquaman and Pacific Rim 2 both filming in Queensland this year, and as Vieira says, "this year is really going to set the bar, and it is already setting the bar".

So how did Vieira (pictured), who spent nine years living in LA in senior roles with Ausfilm, approach the challenge that waited for her at Screen Queensland, and make such an immediate impact?

She spoke to Business News Australia after an inspiring speech to 165 girls at the Alliance of Girls' Schools student leadership conference last week.
You began your role as CEO of Screen Queensland at a chaotic time for the organisation. How did you change its culture in such a short period?
When I came in, the headline on the front page of the paper had been: Lights, camera, inaction.

There was bullying complaints, and I knew all that coming in.

There was a lot of, I think, angst amongst the staff. There had been a lot of change, a lot of unknowns, which made people really struggle with the ability to do their job.
There was a whole range of things that I did very quickly.

One is I didn't get rid of anyone, because they had been through so much change and what they really needed was stability, and someone who treated them with compassion and understanding.
The second was really getting everybody to understand that we were on one boat going forward, not 20 different little boats paddling to get to the same place, but on our own, so it was about bringing the team together.

The third part of it was that we had a really fractured relationship with the industry - the industry had stopped trusting the organisation, and so there were a lot of meetings.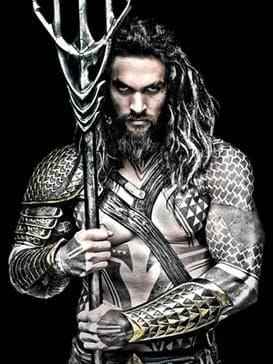 My assistant said to me: "I have never seen anyone take so many meetings".

It was about hearing people and listening to people and then working through every single process. For example, our guidelines: making sure our guidelines represented what we needed to do to achieve success.
It was understanding from industry what they perceived as success and listening to them about what they needed.

We did independent focus groups, and the questions were all about looking forwards, not backwards, because I can't change what happened before me.

All I can do is change going forward.

We did a probity review, so again, we had an external company come in and do that probity review and that was to ensure all our processes and systems were transparent and defensible.

We are giving out public money, so we really need to make sure when that it is done in a way that people could see was fair and they could see that was equitable. So, it was a complete overhaul of every process, every guideline, and taking the industry and the team on that journey forward.

Through that, there was a lot of trust built. But it was also doing new things and thinking outside of the box. Some of those things were engaging with YouTube, doing things with virtual reality, understanding that we hadn't had a lot of funding from the national body and getting things in place to get our industry to a place where it got funded.

Here we are in year three of my time in this role and we have record local production happening and that, for me, is a bigger success than what is happening with international production, because now we have a local industry that is getting commissioned by local broadcasters and that is getting feature films up with international distribution.
How did you get the team on board with your vision?

They were all ready. They had been to the bottom and really were keen to be empowered to do their job and for me it was really about that - it was about giving them freedom and creativity to succeed at what they were doing.

Before I got there, what had happened was that a lot of control had been taken away from the team and really it was about letting them be the best they could be and encouraging that.

Even celebrating failure. When things didn't work, we celebrated that it didn't work, and then figured out what we had to do to get it right.
In your speech, you said, 'the key thing in a career is building meaningful relationships'. In the film industry, you are making those relationships with rich and famous people. Do you have insights you can share into how you build those relationships?

Some of the best meetings I have ever had, which have had outcomes, are ones where we didn't mention a thing about work. I know peoples' children, I know what they do for fun, I know everything that there is to know about them as a person and that enables you to have much greater success in terms of your business dialogue because you are coming from a place of authenticity in terms of who you are and who they are.
So yes, a lot of my business relationship building is often not focused on getting what I want out of the business part of it, because that comes in the long term.

The perfect example of that is the person I did the Pirates (of the Caribbean: Dead Men Tell No Tales, filmed on the Gold Coast) deal with, who I have known for 15 years I have looked after his dogs when he has been on holidays. The person I did the deal for Aquaman with is someone who I have known for 16 years now. I have watched their careers, I have celebrated their successes even when I am not part of it and it has nothing to do with me and my business.
It is all about how you maintain that contact in an authentic way, and I think that is what drives meaningful relationships in business.
What is next for Screen Queensland?
This year is really going to set the bar, and it is already setting the bar. What is exciting is that we are having more local success than we have ever had before. This is the start of a real shift for Queensland: our stuff is being commissioned, and our movies are interesting, because, globally, people now want Queensland product and that does not signal a one year shift, but one we will see continuing going forward.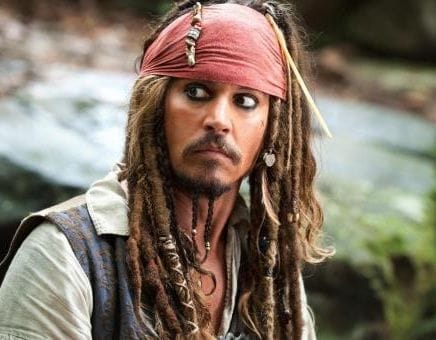 The other thing is, I am very aware of the shift in terms of how audiences are watching content and we have been taking our industry on that journey for the last three years and I am really interested to see how that continues to grow moving forward.
Can you tell us about some of the local producers who are having this success?
Hoodlum is a fantastic example. Hoodlum is a Brisbane-based company that did Secrets and Lies, which was on Ten. It didn't have great success in Australia but they sold it to the US and one of the partners went over and produced it in the US, where it has gone to a second series.

They have just made their first feature film here in Australia and are about to go into production with another two television series here and both of those have sold internationally. They are one of a number of companies that are having those successes.
Ludo studios is another great example. Ludo just won a digital Emmy for their work (for #7DaysLater. The studio has also been nominated for a 2017 International Emmy Kids Award, for Doodles). There was just an international bidding war for their latest material, which is amazing.

Chris Brown is another Brisbane-based producer. Chris did The Railway Man and The Proposition. He has another two movies that are now in pre-production, and these are the first two movies he has had done since The Railway Man (in 2013).
Help us deliver quality journalism to you.
As a free and independent news site providing daily updates
during a period of unprecedented challenges for businesses everywhere
we call on your support