With traditional business cards on the brink, the world's predominant networking tool LinkedIn faces a challenge from a tech start-up contender for the primacy of how professionals and businesses share personal details and manage relationships.
Melbourne-based Blinq has raised $5 million from notable investors Blackbird and Square Peg Capital to replace business cards and static contact apps with a live profile that anyone can share via QR code, posting a shortened URL to social media or email signature.
Former Uber Eats software engineer Jarrod Webb founded the fast-growing business-to-consumer (B2C) and business-to-business (B2B) software-as-a-service (Saas) business in 2017 amidst growing frustration with the lack of transformative digital options for exchanging contact details.
"The paper business card has been outdated for decades, but we have never had something that could truly replace it. With QR codes becoming more commonplace during the pandemic, it's now easier than ever to quickly share your information, manage it from anywhere and keep it up to date," Blinq founder and CEO Jarrod Webb said.
"The first interaction is the bedrock of a business relationship and with it brings future opportunities. People are using Blinq to enhance that moment of connection," he added.
Blinq allows its personal users to share a snapshot of their professional identity and is fully integrated with CRM (customer relationship management) platforms and directories like Salesforce, HubSpot and Azure AD to provide companies with a single source of the latest contact information.
What started as a hobby for Webb grew into a significant opportunity during the pandemic when QR code adoption became widespread across the country. Webb is now planning to use the capital injection to expand Blinq's product team and create new features for the software.
"Blinq is one of the fastest-growing platforms we've seen in recent years. Just as Twitter and Airbnb took off at events such as South by Southwest, it's exciting to see Blinq do the same this year," Blackbird partner Rick Baker said.
"The last time Square Peg and Blackbird co-invested in a seed-stage start-up, the result was Canva. With many social networks leading to fragmentation of identity, Blinq is creating a way to help people manage, control and share their identities in one place. We see such an exciting opportunity with what Blinq is building."
Users can create their digital business cards via the Blinq app or its web page. One of the advantages of Blinq is that people can create multiple profiles to control what information is shared and with whom while also keeping personal information up to date.
The digital business card allows users to insert links to social accounts, testimonials, and calendar availability and can encapsulate business logos and titles.
"The contacts app is essentially the same as it was before the advent of the iPhone. It's time for a connected identity layer that never goes out of date, and we're excited to work with a founder like Jarrod who has the vision and ability to make that future happen," Square Peg Capital principal James Tynan said.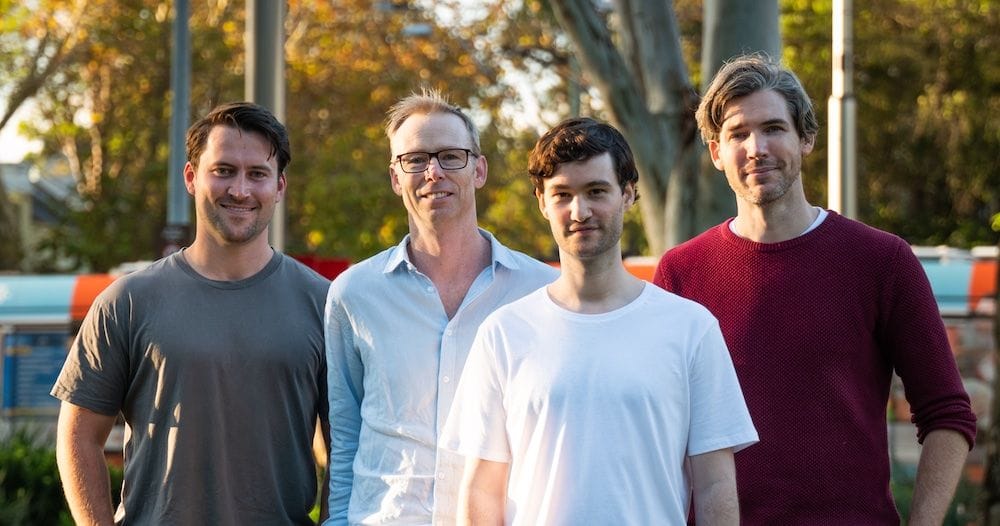 Get our daily business news
Sign up to our free email news updates.