"The tap was turned on in a far lesser time and right now it is code red for retail, so to turn your back right now would be a waste of every dollar you've put in over the last 22 months," says Chrissie Maus, general manager of the Chapel Street Precinct in Melbourne.
Businesses operating in one of Australia's largest retail, hospitality, entertainment and lifestyle precincts have had around 35 per cent of staff come down with COVID-19 since the Christmas period, prompting closures and calls for government support as Omicron besets activity and the ability of managers to plan for the future.
Add to that the effects of "snowballing debt" for many and deferred rents kicking in, and Chrissie Maus of the Chapel Street Precinct says her organisation's 2,200 businesses are at crisis point.
"I don't like to say it, but we're in a lockdown without a lockdown, and with no government cash flow support," says Maus, who is currently recovering from COVID herself but is expecting a virtual meeting soon with Victorian Minister for Small Business Jaala Pulford.
"We've never had a time where so many businesses have been unable to open or are closed given staff shortages or people who have tested positive to the virus," she says.
"We're in a far worse position now 22 months later than we have ever been. They [the Federal and State Governments] could share the cost like they did last time."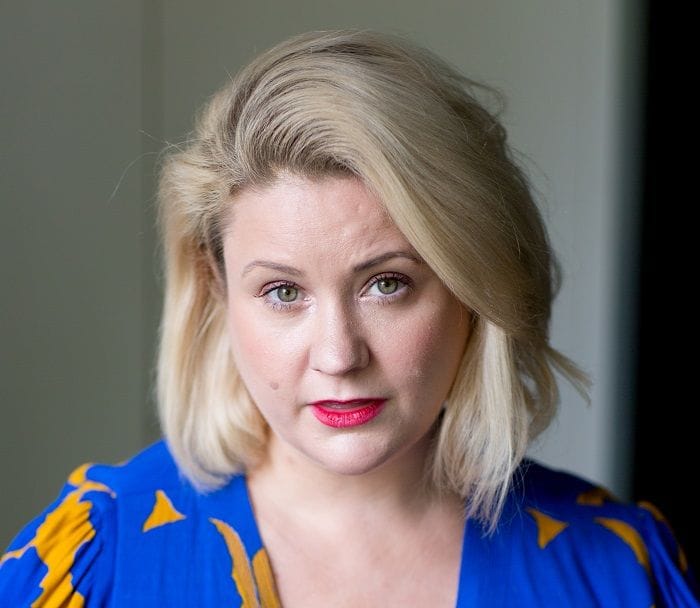 Chapel Street Precinct executive chairperson Justin O'Donnell says practically every business in the group - which also includes Greville Street, Prahran - would be better off financially if the state went back into lockdown given the minimal lockdown government cash support.
"That's how slaughtered our poor businesses owners are feeling. Many are working seven days a week as well as double shifts just to cover staff who are not allowed to work," he says.
"We are in the eye of a perfect storm: deferred payroll taxes and wage increases are kicking in now. Chapel Street Precinct is at a crisis point and needs government cash support."
Liam Ganley of Ganley Group - owner of Angus & Bon Steakhouse on Greville Street and St Kilda venues The Fifth Province and Freddie Wimpole's - has had to close twice since the busy Christmas period with 70 per cent of staff having contracted COVID.
Ganley's steakhouse in Prahran just opened up again last night, and has had more staff come down with the virus since then.
"It's becoming almost impossible to write a roster, and the problem is that we're already at bare bones in terms of staff," he says.
"Our losses are a lot more severe than they were during lockdown because we're getting absolutely no help whatsoever.
"We're trying to maintain the same level of customer service, but it's just very difficult. Last night the general manager was at the bar making drinks because he had no staff," he says.
He adds some customers show little sympathy for this predicament and still leave bad reviews if they have to wait too long for drinks.
"They just don't get how bad the industry really is and how stuck we all are for staff," Ganley explains.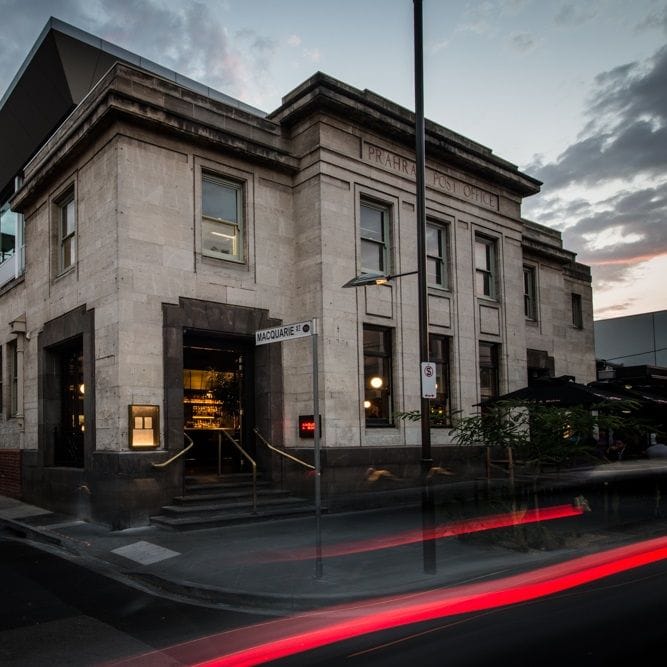 Colin Kelly of Naughty Nancy's says some customers even leave bad reviews when staff follow the rules by asking for vaccine certificates, adding to all the other worries the industry has to deal with. In Kelly's case, all of his staff have caught COVID-19 and the business was forced to close over the peak Christmas period.
"All it takes is for one person to go out sick, and it ruins a whole night and potentially a week. As it's transpired this year, it took one person to contract the virus and then subsequently the whole team caught it," he says.
"The staff have all recovered, everybody's back to work but what we've found now is venues that mightn't have had it when we had it, have it now and they're closed or they can't get staff.
"You used to be able to forecast your week – you don't know anymore. What used to be spread out over 10 to 15 venues is now spread between two to three venues going through the same thing we went through three or four weeks ago."
The restaurateur would like to see the government put forward a clear plan of action, claiming the hospitality industry has been "kept in the dark".
"We're the ones that have suffered throughout the past two years. We're the first venues to get closed down, the last to reopen, we're the ones with the most heavily imposed restrictions on us," he says.
"Every time they make an announcement, it takes two or three days for the actual parameters being enforced to trickle down the line."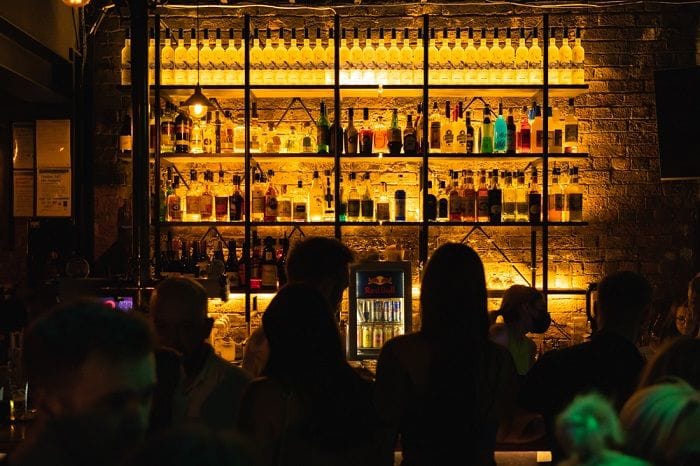 Burgertory Burgers founder and managing director Hash Tayeh has also found the public are not empathetic towards the plight of hospitality companies' staff shortages, describing the current moment as an "unprecedented time - insane to say the least".
"We've had to reduce our trading hours across the board with most stores, and four of our stores have actually closed temporarily. We've got 260 of our 400 staff infected with COVID – it's really tough times," he says.
"I hadn't worked in any of the stores in two years, but I've been doing night shifts at our Chapel Street location just so we can keep the doors open.
"Last year we opened 11 stores and that put us as the second-biggest gourmet burger chain in Victoria. We had planned to open up another 15 this year, but I've had to put the brakes on and just see how this is going to play out."
It is a situation Tayeh says has left staff overworked and stressed.
"We're trying to give them the best support that we can, which is why a lot of my head office staff are working in stores," he says, clarifying the shift from in-store to delivery has meant sales are not an issue for Burgertory at the moment, but finding staff is.
"People are just exhausted, they're over it, they're over the different variants, restrictions, doing extra hours, not knowing if they're going to get COVID, putting up with angry customers who don't understand that we're not short-staffed because we want to be; we're short-staffed because we don't have a choice."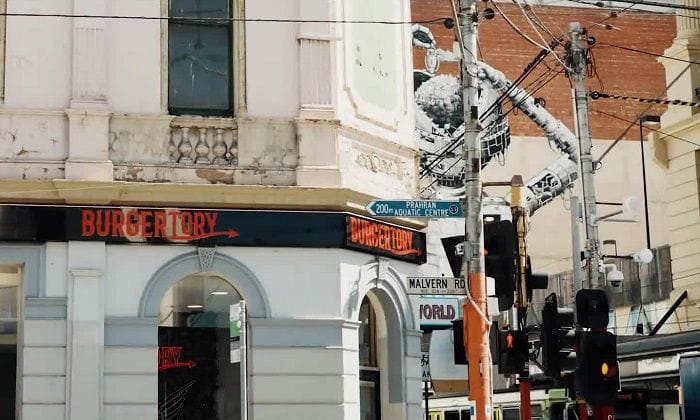 Arthur Georgiou, owner of South Yarra dining institution Caffé e Cucina which has been around since 1988, is about to reopen his doors tomorrow after a 13-day closure.
"We were meant to open on the 2nd of January after having the one day off on the 1st of January, but over that 24-hour period there were way too many staff that weren't feeling too well," he explains.
"Most of them had rapid tests, and most of them had come back positive unfortunately so we made the decision to close.
"Unfortunately 80 per cent of the kitchen got COVID. When you get a majority swing that great in one section of the restaurant, then you can't operate."
He says the restaurant took a conservative approach of giving affected staff 10 days off rather than seven.
"When you're in the business of wellbeing and making sure that the people who help you have a successful business are healthy, it's not just about them being healthy straight away after being in isolation," Georgiou says.
"Being in isolation takes a lot out of you both mentally and physically, so if they have a negative PCR test and you think they can come back to work the same way they were working before they got COVID, then you're surely mistaken.
"We've never done this in 33 years and here we go, we'll come back bigger and stronger like we have the previous six lockdowns," he says.
He says even with the reopening, bookings are looking like they'll be much lower than normal tomorrow due to diminished demand and concerns over Omicron from the general public.
"Normally we would do 80 people for lunch and 140 for dinner – tomorrow we'll do 20 for lunch and 80 for dinner.
"I don't want a handout and freebies forever, but there has to be a better way. There has to be some sort of support mechanism that can be activated."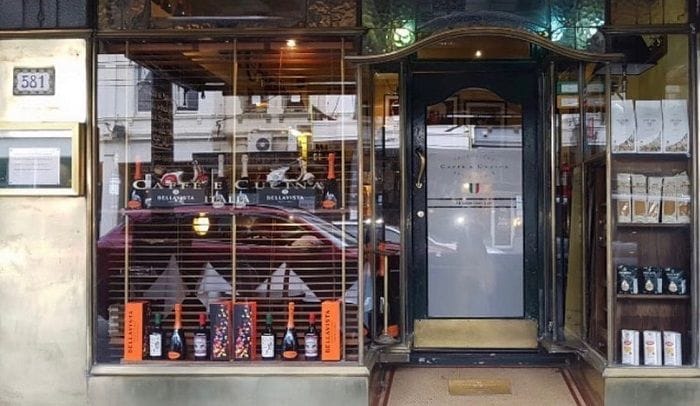 Get our daily business news
Sign up to our free email news updates.