A GOLD Coast start-up is receiving strong signals from the telecoms industry that its 3D modelling service for mobile phone towers is desperately needed.

As the towers proliferate in response to the public's demand for mobile phone reception, the owners are searching for ways to maintain them efficiently and to monetise their vertical real estate.

This is where SiteSee comes in. It uses drones to capture a 3D model of the tower and its surroundings, then uses its proprietary analytics software to provide a report on the condition of the tower to its owner. SiteSee CEO and founder, David Crane (pictured), knows all too well the difficulty in assessing these towers through his time as an RF engineer at Telstra and Ericsson in Canada. There are more than 20,000 in Australia alone, and they are often in remote locations.

"It is very difficult to keep an accurate, up-to-date catalogue of the equipment on these structures," says Crane.
"There were mountains of drawings and photos that we had to go through from the last time the contractor was on-site to try and find the most up-to-date information that we could, and we still didn't have a clear understanding of what was on the structure."
SiteSee works with its drone partner, AeroLens, to acquire the images for the 3D model, created by off-the-shelf software, then applies its own analytics to the model, developed by CTO Lucio Piccoli (pictured right) and a team of four interns from UQ and QUT.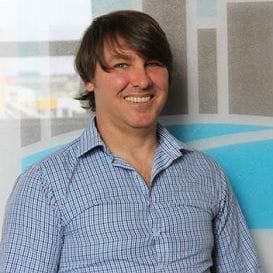 "We have computer vision analytics which we run over that 3D tower representation and we identify all the equipment on the structure," says Crane.
"With the model, we can automatically identify and catalogue all antennas, and determine where the antennas are on the structure, how high they are and what direction they are pointing.
"Additionally, the software automatically identifies rust and corrosion on the tower and catalogues that corrosion."
For tower owners, there is the added value in that safety margins are reduced due to the clear picture provided by the model.

"Because they reduce that safety margin they can have more confidence in the structural analysis and put more equipment on their structure," says Crane.

Ultimately, this mean more revenue for the tower owners.
"Mobile phone towers are like vertical real estate and the tower owner wants to rent out as much space as they can to companies that want to put equipment and antennas on the tower."
Crane estimates that this will allow the owners to generate hundreds of thousands of dollars in extra revenue over the life of the tower, while also preventing premature upgrades and reducing costs associated with maintenance.

Already, SiteSee is trialling its product with one of Australia's leading telcos, and in the new year, there have been meetings with some of the world's biggest asset managers and tower companies, who are keen to get started with trials.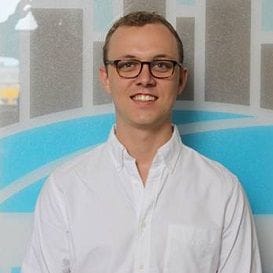 Business development manager Lachlan Crane (pictured left) recently showed off the concept at the TowerXchange conference in Singapore, where c-level executives from phone and tower companies from around the world were "blown away" by the product.
The product will get further international exposure when David travels to San Francisco as part of the River City Labs, muru-D accelerator program, which has provided seed funding and mentoring as part of the next step of SiteSee's growth.
It follows the start-up's graduation from Bond University's Business Accelerator program.

"The Bond Business Accelerator Program got us off the ground, and this accelerator is going to make us fly," says Crane.

The Brisbane the River City Labs, muru-D cohort, comprised of seven start-ups, will travel to San Francisco on Sunday for a two-week immersion in the world's foremost start-up scene. Alongside them will be the muru-D Singapore cohort, and entrepreneurs from Sydney's Startmate.


Get our daily business news
Sign up to our free email news updates.