MELBOURNE-BASED architects ROTHELOWMAN have helped raise the city's reputation as the best-planned city in Australia.

The firm's new principal, Stuart Marsland, is now wanting to push the boundaries even further.

Marsland has recently worked on a number of high profile and high-rise proposals for Melbourne's CBD including the Tip Top redevelopment (pictured below left) in Brunswick East and Realm in Camberwell, which speak to the changing landscape of planning for high-density developments in Melbourne.

Marsland's design mindset was consolidated at the Metropolitan University of Manchester in the UK, just as the city was going through its post-industrial regeneration more than 20 years ago.

Here, he tells Business News Australia how Melbourne still has a long way to go despite its current standing and the growth markets the 160 employee-strong ROTHELOWMAN architecture, urban design and interior design consultancy has identified.
Why Melbourne?
Compared to London, where I'd spent the larger part of my career, Melbourne is a young and ever-evolving metropolis. The city's youth make it quite an exciting time to be an architect in Melbourne with the ability to greatly influence its development, but also a responsibility to uphold its integrity as one of the best cities to live in the world.
From your vantage point, what are Melbourne's greatest challenges and opportunities?
Over the past 10 years I have noticed steep learning within the residential development community, with much wider understanding of impact from very small changes upon buildings.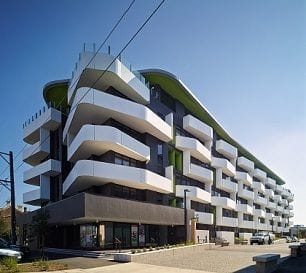 Melbourne's biggest challenges and opportunities are thinking seriously about infrastructure. For the city to maintain growth and a reputation for liveability, issues surrounding long-term solutions are at the mercy of short-term political views. There needs to be long term apolitical strategic thinking.
What could Brisbane and Sydney learn from Melbourne when it comes to town planning?
People need to remember that planning does not happen overnight. Though Melbourne may be known as the best-planned city in Australia, it is tricky to elucidate what Sydney and Brisbane could learn. The biggest influence upon Sydney is geographical constraint, which is less of an issue in Melbourne. However, Sydney may turn constraint into their advantage as they develop a poly-centric city embracing urbanity in places Melbourne would not. Maybe we should be watching more closely how Sydney is evolving too.
Which areas of your business or industry are seeing the highest levels of growth?
The demand for ROTHELOWMAN has grown most recently within the hotel and hospitality industries. We find all aspects of the business grow proportionally, but just as a child grows there is the occasional growth spurt.

The practice is set apart from a number of top-tier architecture firms across Australia which offer a more 'distinct' style that's difficult to compromise. By not forcing a signature architectural style, we are able to focus on and respond to each project individually, ensuring their contextual constraints are met with the respect they deserve. We find this results in the best possible outcome for the project, its stakeholders and the community at large.

Pictured above left: recently approved ROTHELOWMAN project, Fishermans Bend, 60-82 Johnson Street.
Get our daily business news
Sign up to our free email news updates.