IT'S a property rush like the Gold Coast has never seen before with 800 potential buyers vying for just 41 waterfront lots being released by Sunland Group (ASX:SDG) this week at Mermaid Waters.
And with an average price of between $800,000 and $1 million, the land sale could reap Sunland more than half the $61 million it spent last year buying the 41.9ha site, formerly known as Lakeview.
Sunland has revealed that the avalanche of buyer interest has come quickly over the past four weeks, in line with preliminary earthworks under way on the long-dormant site.
Sunland managing director Sahba Abedian (pictured below) says the first stage of the project, which has been rebadged The Lakes, comprises the precinct's first and only land release, an exclusive group of premium canal-front home sites with direct ocean access.
The lots range in size from 650sqm to 1407sqm, with some featuring up to 45 metres of canal frontage.
Abedian says he is not surprised by the strength of the preliminary interest in what is possibly the city's biggest infill development so close to the beachfront.
"When you look at the context of a site located in the heart of the city, it was to be expected," he says.
"These unique home sites represent the last remaining greenfield canal front land on the central Gold Coast with direct ocean access. They are a rare and prized opportunity"
However, he is also not calling it a sell-out yet.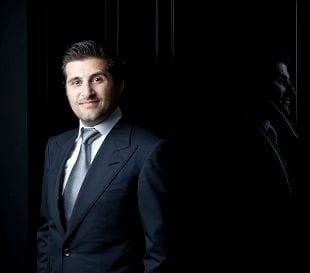 "Like every other development we've launched it will achieve sales and will continue to achieve sales in the coming weeks and months.
"This is a very prestigious development and we are mindful that we have a long-term vision to create a community that will contribute to the growth of the city.
"It's a defining acquisition for Sunland and it will become a landmark development for the company.
"In essence we are creating a township within the Gold Coast. It will be an eight to 10-year project that will really showcase Sunland's ability to create very unique and engaging environment communities."
The home sites will be officially released to the market this Saturday.
Sunland has yet to reveal its master plan for The Lakes, which is expected to ultimately comprise medium-rise apartments around community and commercial amenities to service a resident population of 3000 people.
Sunland has previously indicated it plans to develop 1425 dwellings on the site with an estimated end value of $850 million.
Abedian says the next stage of development is in the early design phase and will comprise luxury lakeside duplex homes.
The high-profile holding, located on the corner of Broadbeach-Nerang Road and Bermuda Street, has approvals for up to 10 storeys.
"Over the course of the next decade, we will deliver a visionary master-planned community at The Lakes comprising canal front land, luxury duplexes and town homes, apartments and landscaped leisure spaces, intimately connected to their unique waterfront setting through thoughtful urban design," says Abedian.
"Parklands, bikeways, a waterfront promenade and retail village will form part of the established amenity, together with the convenience of established retail precincts nearby.
"This prestigious 42ha master planned precinct will evolve sensitively and sustainably over time, brought to life by design excellence and an enduring commitment to art, beauty and community."
Civil works at The Lakes are scheduled to start in September with home construction expected to start in the first half of 2016.
Get our daily business news
Sign up to our free email news updates.