Internet infrastructure and service provider Superloop (ASX: SLC) has today completed its equity raise of just over $30 million.
Having already raised $22.47 million via an institutional entitlement offer over February and March, the company today announced the successful completion of its retail entitlement offer of $8.4 million.
In total Superloop has raised approximately $30.87 million in equity to be put towards future development plans.
This raise is the latest piece in the puzzle for a three-way play by serial entrepreneur Bevan Slattery, the founder of Superloop, Megaport, and its subsidiary SubPartners, NextDC, Asia Pacific Data Centre and PIPE Networks.
Megaport just announced its successful $50 million raise to further accelerate its expansion. The company says it is undertaking the raise to accelerate expansion to new locations and markets, to undertake capacity upgrades, fund innovation and develop new technology.
Slattery will also offer up to 5 million shares to institutional, experienced, sophisticated and professional investors via an underwritten secondary offering. Once the offer has concluded Slattery will hold 16.3 per cent of Megaport's shares.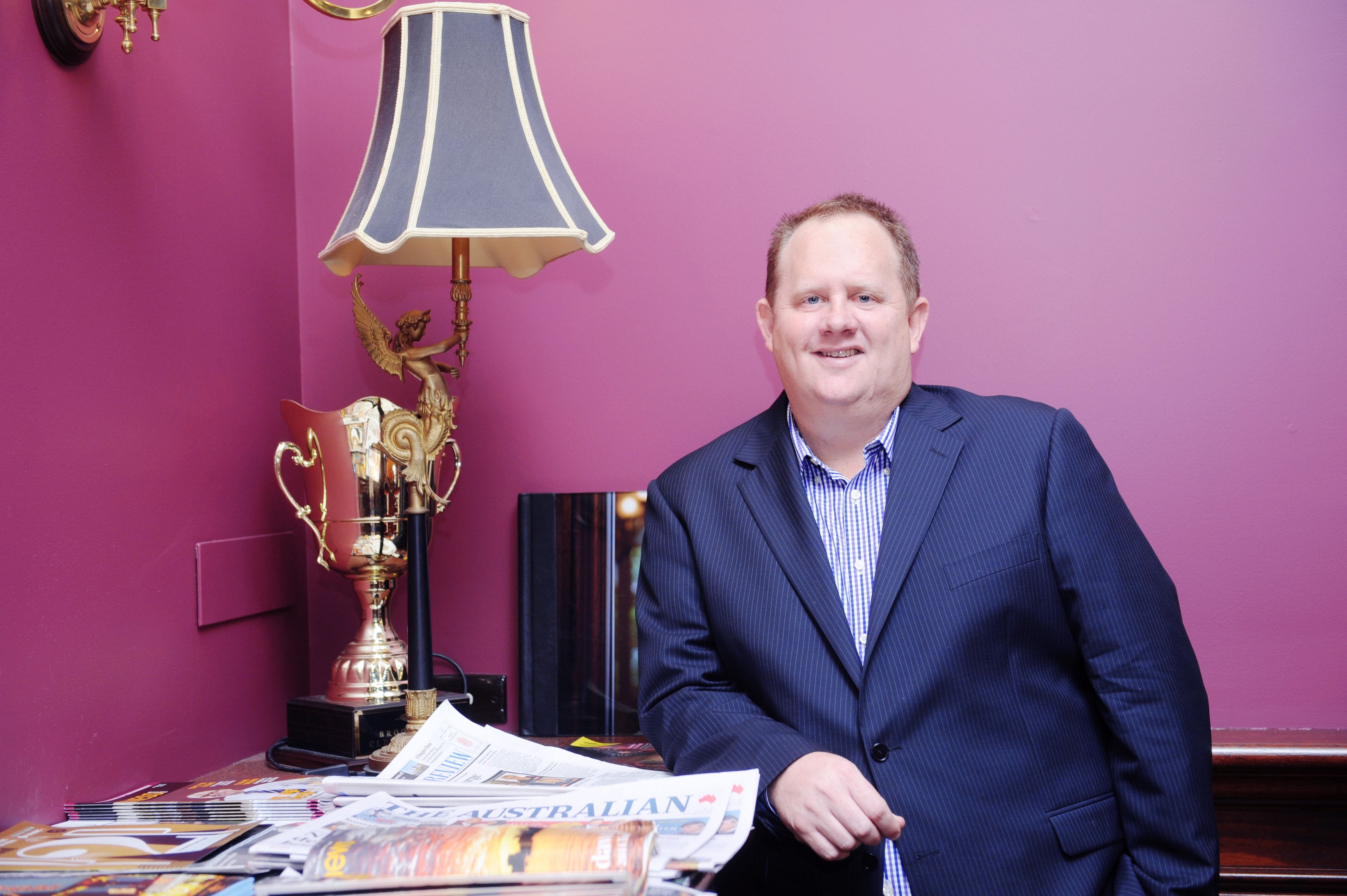 Pictured: Bevan Slattery, founder of Megaport, Superloop and its subsidiary SubPartners, NextDC, Asia Pacific Data Centre, and PIPE Networks.
The $30 million raise was announced in conjunction with Superloop's future vision, called Superloop 2.0. When announced, CEO Drew Kelton said the company was on the fronteir of something great for the company.
"We are now nearing completion of the transition phase and entering the leverage phase which will start to generate significant returns with expected strong growth in gross margin," said Kelton.
The company intends to deploy the new capital to strengthen its balance sheet, provide additional funding to allow Superloop to take advantage of new opportunities, and to provide general working capital.
Superloop is in the midst of a multi-national infrastructure build, connecting more than 275 key data centres in the Asia Pacific.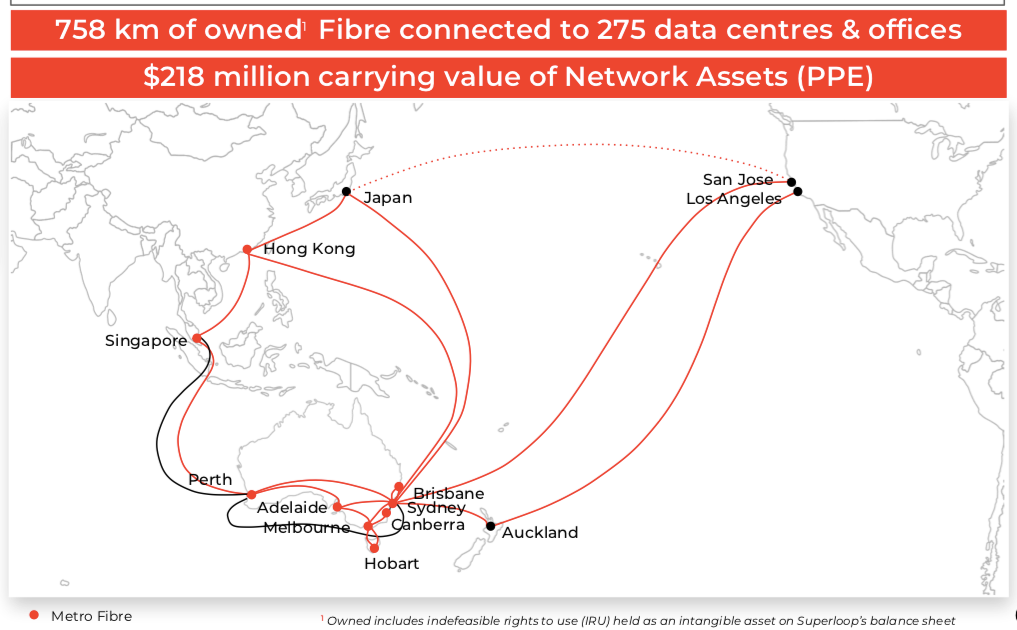 Its undersea fibre optic network as part of the INDIGO Consortium which stretches around the Asia Pacific is the company's main project. The group owns and operates over 640 km of carrier-grade metropolitan fibre networks in Australia, Singapore and Hong Kong.
Once the whole cable system is up and running it is expected to strengthen links between Australia and the fast-growing South East Asian markets, providing lower latency and enhanced reliability. Using today's coherent optical technology, the cable's two-fibre pairs will be able to support up to 36 terabits per second.
The INDIGO cable system will utilise new spectrum sharing technology so each consortium member will have the ability to independently take advantage of technology advancements for future upgrades and capacity increases on demand.
NEXTDC (ASX: NXT) announced in late 2018 that it will plug into the INDIGO cable project.
Superloop will provide NEXTDC's data centres in Perth (P1 and P2) and Sydney (S1 and S2) with optical layer connectivity to the subsea cable which connects Australia with Southeast Asian networks.
The service is expected to be ready by the second half of FY19, enabling speeds exceeding 36 terabits per second with significantly lower latency and greater reliability.
Superloop will also be the inaugural customer at NEXTDC's new world class 20MW P2 Tier IV data centre currently under development in East Perth.
The raise comes as Superloop's shares have been on a steady decline since September, perhaps demonstrating the confidence the company's shareholders have in the future plans for the company. Of note is the group's intentions to build connections between Australia and the United States, and New Zealand and the United States.
The company has explicity stated that 2H19 will see the company continue to capture bandwidth growth in Australia, Singapore, and Hong Kong; the company is aiming to become the Asia Pacific's leading fibre network operator.
On the same day that the raise was announced Superloop revaled its 1H19 results, demonstrating stronger revenue ($60.3 million, up 18 per cent) but a harsher loss ($8.73 million down 390 per cent).
Superloop's revenue is generated from three operating segments: 1) connectivity, which includes revenue generated from the group's metro fibre networks in Singapore, Hong Kong, Australia, a fixed wireless network in Australia, and revenues related to the development of the INDIGO subsea cable network, 2) broadband, which includes revenues generated from Superloop WiFi for resorts & student accommodation and from Superloop Home Broadband, and 3) services, which includes cloud & managed services and security products.
Shares in Superloop are down 4.11 per cent to $1.40 per share at 11.20am AEDT.
Never miss a news update, subscribe here. Follow us on Facebook, LinkedIn, Instagram and Twitter.
Business News Australia
Get our daily business news
Sign up to our free email news updates.