RACING was never in his career trajectory, although swapping coal mining trucks for a Ferrari 458 has already proved promising for Liam Talbot.

The 32-year-old son of the late Queensland mining mogul Ken Talbot, who died in a light plane crash in Africa in 2010, is now among a different kind of heat.

Three years after he began racing as a "duty of care" to himself, Talbot has turned it into a fully-fledged career.

The oldest child and only son of Ken and Allison Talbot is one and the same as his father.

He is altruistic, having his own charity KM 4 Kids, where motorists can raise funds for groups working with disadvantaged young people on road safety by pledging an allocated amount per kilometre.

He is also "all about Australian made and keeping our jobs here".

Surprising to some, Talbot is also self-made. But he is leading a very different life to his father.

"I never even thought about racing, watched it or had the desire to try it. It was one of those things that just wasn't attainable and I didn't believe was possible for me."

This may strike some as odd - a member of one of Australia's wealthiest families highlighting something as unattainable.

To understand this is to understand the nature of Ken Talbot's legacy. He reportedly left 30 per cent of his billion-dollar fortune to charity through the Talbot Family Foundation, with the rest shared among his wife and children.

However, Talbot says there "may be a bit of a misconception" when it comes to the hand he has been dealt in life.
"There were no favours when I worked with my dad and, if anything, I did have to work harder," he says of his decade-long career in mining.
"I was held back from possible promotion until I really and truly was rightfully able to be promoted. The no favours, no handouts policy definitely taught me the value of patience and hard work."
Last year the Talbot family had an estimated wealth of $1.18 billion, but with restrictions around the accessibility of the fortune, Talbot assures he doesn't have an unlimited budget for his racing career.
"We had to invest ourselves initially but as time goes on we are getting more supporters and sponsors," he says.
"We don't have an unlimited budget and it is a business I am entering at a later stage in life so we are really appreciative of any support to make it go further."
This year Talbot has become the first Australian driver to join Kessel Racing, one of the biggest privately owned Ferrari teams in the world, and will be campaigning a Ferrari 458 GT3 alongside a predominantly European team.
He will be tackling endurance races in Europe and then hopes to come home and race at the Bathurst 12 Hour again next year.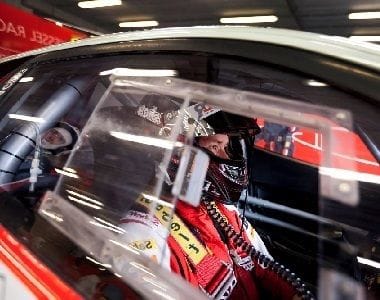 "Because it's so early in my career I have a really good driver ranking [bronze] which got us through to Ferrari," says Talbot.
"We want to maintain this to secure a spot in Le Mans 24 Hour - with our ranking and pace it makes for a really compelling package."
The Talbot pace is attributable to a strict work ethic including "five sessions per week with one trainer, two to three sessions with another and yoga".
Whenever Talbot gets the chance he will also venture down the coast for a surf, a passion which he has extended to business through part ownership of Brisbane surf retail and manufacturing business Primitive Surf.
"Suring is a metaphor for life," says Talbot.
"You enter and think you are going to kill it and catch all these waves - and then the ocean just smashes you in the sand which makes you take a breath and refocus. It shows time and again that unexpected things will always happen."
Talbot has become accustomed to weight being on his shoulders, quite literally with his Ferrari pushing an equivalent of 15kg against his neck at any time.
In addition, racing has given him an understanding and appreciation of the "one per cents" in life.
"Everything is about the percentages, my engineer taught me that in my first year of motorsport," says Talbot.
"He said it's never the big things but always the small things - the one per cents - that add up and make all the difference.
"Reaction times, target fixation, a slight change in body weight, alternating foot acceleration and braking - that last one could make one-tenth of a second difference every corner which is a second a lap - huge in the scheme of things."
Talbot says some of his learnings from mining have also been transferred to his current life.
"Fatigue management is a big thing in mining and I apply this to racing too," says Talbot.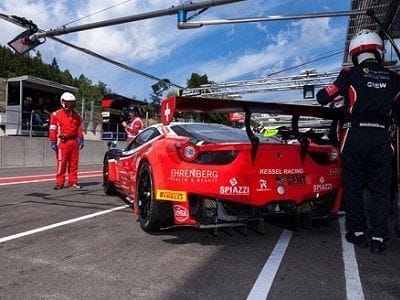 "Long shifts and night shifts contribute to fatigue in mining but racing delivers a different kind of fatigue, where 24-hour endurance races mean you hardly sleep at all."
While his passion is on another track, Talbot says he always viewed mining as a career, not just a job, and will consider going back to it later in life.
"I want to go back into mining but it's just finding a place where I fit in - I like the hands-on side," he says.
"There really was no golden pathway with mining and dad just wanted me to stand on my own two feet and do something I was passionate about.
"In saying that, I think deep down he would have wanted me to go down that track.
"I wanted to learn about business firsthand and not read about it in a book, and am finding now I am wanting to make bigger business decisions and be bolder, but am cautious about overcapitalising."
Changing careers at 30 is difficult for anyone, and it's evidently a mixed blessing for someone like Talbot, an heir to a sizable fortune who is under a magnifying glass.
"The most important thing I've found in life is that young people shouldn't be crucified for making mistakes, and instead be nurtured so they won't make the same mistake again," he says.
"Young people need to be given opportunities to achieve - when older people look back they will realise that's how they got to where they are.
"So many people in life dismiss themselves and if I did that we wouldn't be talking today."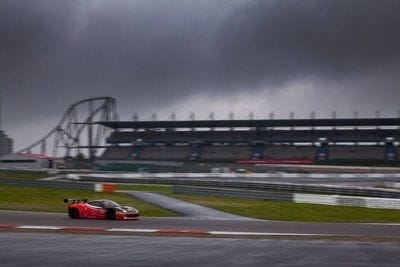 Get our daily business news
Sign up to our free email news updates.
Help us deliver quality journalism to you.
As a free and independent news site providing daily updates
during a period of unprecedented challenges for businesses everywhere
we call on your support