A NEW YEAR is just around the corner, and with it comes the potential for savvy entrepreneurs to capitalise on a world of opportunity.
Tech and startup industries are on a sharp rise in Australia, sectors which have matured exponentially throughout 2017.
In this 2018 wishlist, Business News Australia shares insight from many of the country's seasoned entrepreneurs who have built successful businesses in these sectors, from ASX-listed giants to agile startups.
These entrepreneurs reveal what developments they wish to see, what trends will be set and what lessons can be learned in these industries throughout 2018.
MAXINE HORNE | CEO of Vita Group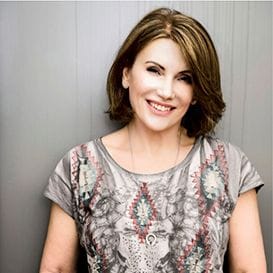 What are the things you want to see more of next year?
A culture of entrepreneurship is born through challenging convention and society being accepting of diversity at all levels.
In 2018, I'm hoping to see more people being encouraged to take calculated risks, to not be afraid of challenging the norm, and to actually convert their ideas from paper into action.
We can talk about it as much as we like but it isn't until individuals take action that the good stuff really starts to happen!

Are there any emerging trends that entrepreneurs should be aware of?
One of the biggest trends I've seen is personalisation. Consumers are seeking a tailored, personalised experience in everything that they do.

What do you think are the biggest lessons to be learned from 2017?
1. Change is rapid and you need to have a strong capability to see the trends ahead and to adapt quickly.
2. Don't be afraid to experiment and pilot ventures but make sure if you fail, that you fail fast and then make sure you learn the lessons for next time.
3. Customers are way more informed than ever before, making customer experience key. If you don't have strong trust and rapport with your customers then it doesn't matter if you provided them what they were looking for, nine times out of ten, they won't come back.
STEVE BAXTER | Queensland Chief Entrepreneur, River City Labs founder and Shark Tank 'shark'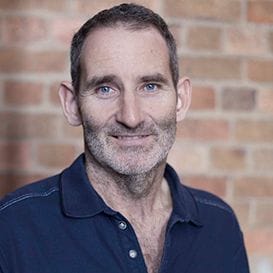 What do you see as the top emerging trends?
You obviously can't ignore crypto-currency and blockchain, but I look at people and problems. Blockchain is a great way to solve some problems and it's a terrible way to solve other problems, and it's being applied to almost every bloody problem at the moment.
So, if I was to say any technology in particular, or rather a group of technologies known as artificial intelligence; A.I. To me these are the more important things.
Also, the revolutions in personal transportation, especially aerial transportation. I think we're going to see a lot more happening in the flying vehicle space. You only have to google it, people are doing it, it's out there and actually working. I'd definitely say artificial intelligence and personal airborne transportation are two trends.
If you had to pick one thing you'd like to see more of next year, what would it be?
We need more people starting businesses it's all about encouraging more people to start a business or a startup, and take their future into their own hands. It's more of the same we have been doing over the last few years.
What are the big lessons to take away from 2017?
I think in Australia there has been a maturing in the capital space which is interesting, we've seen smarter money coming into the scene backing entrepreneurs who are winning, which is good. One of the biggest developments there is more and cleverer money, which is excellent.
To me it's about needing to see more capital and smarter capital. The other thing when talking about winners is exits. We saw a great exit with Aconex in Oracle, and we need one of those every couple of months. That will be fantastic.
JULIE DEMSEY | General Manager of SBE Australia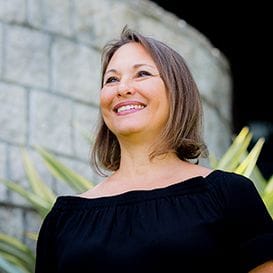 Australia needs more female founders, more female founders getting funded, less unconscious bias and more stories sharing the successes female founders are having with their businesses.
There also needs to be more talk about the importance of life balance and taking care of oneself. Founders cannot take good care of their business and continue to drive innovation if they are not first looking after themselves.
We need to continue to improve on the quality of programs and support given to startups to help them succeed, focusing on solid startups that are growing and sustaining that growth, even if they are not looking like they will make Unicorn status.
MARK GUSTOWSKI | Acting CEO, QUT Creative Enterprise Australia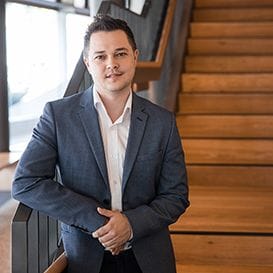 In 2018, we'd like to see more Australian tech companies expanding their reach on a global scale. For startups to reach their full growth potential they need to be able to scale up and quickly abroad. To achieve this, we need to see Australian startups connecting with global networks.
But before startups chase growth, they need to be in the right position for it. Firstly, their product needs to fit the market and secondly, they need to have the right people and resources to grow. There's no point chasing growth if you don't have the capacity to cope with it.
To further improve the startup scene in Australia, we need greater access to the international talent pool and a higher caliber of angel investors too. The recent changes to visa laws makes this quite difficult, but in order for young companies to achieve global success, we need access to world-class talent.
KAREN LAWSON | CEO, Slingshot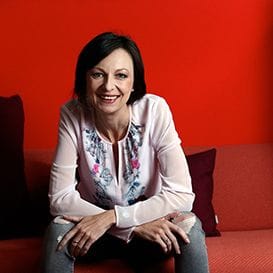 We have seen different levels of commitment to the startup ecosystem across state and federal governments and we would like to see further improvement across the board, not only for early stage startups but for scaleups too. Scaleups are responsible for close to half of all new job creation and with increasing concerns around automation and under-unemployment, supporting these growth areas is essential.
In 2018, we'd also like to see greater levels of funding including regional programs. Access to grants has enabled Slingshot to run corporate accelerator programs in regional NSW and Queensland. With more funding, we can have a far greater impact by providing more areas with access to funding, education, mentoring and customers.
CREEL PRICE | Co-founder, Investible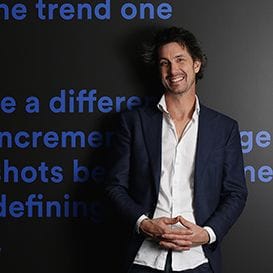 On investors: Investors need to work towards accommodating a company's biggest asset; the founders. Not only will this boost the ecosystem overall, it's also of benefit to the investor as founder friendly terms go a long way in keeping founders motivated.
On startups: I've been encouraged by growth in the Australian startup sector, but next year I want to see even more ambition from entrepreneurs. In any given week, we might have 100 businesses pitch to us and by far the biggest disservice they do to themselves is not demonstrating how they're going to start local and go global.
On governments: Governments need to stop innovation tire kicking; all words and announcements with little substance or follow through. Similarly, I want 2018 to be the year corporates stop using startups to build up their own profile, and start working with entrepreneurs in a spirit of true collaboration.
ROBERT READ | CEO, MedAdvisor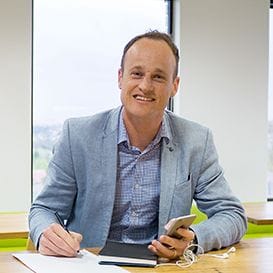 We would like to see more investment and support for tech companies and startups who are at the centre of the convenience economy. In a world where you can use your phone to track your food delivery, get from A to B at the drop of a hat, it's astonishing that there are still some sectors that are behind.
For example, the health and pharmacy sectors have been slower to embrace technology than other sectors, and a large part of that is due to industry fragmentation. People are leading busy lives and they're tired of waiting 15 minutes every time they go to the pharmacy.
There needs to be a committed push to tackle this from all stakeholders, because at the moment the companies that are trying to simplify the barriers to technology are being held up by red tape and archaic approaches to technology.
BANE HUNTER | Executive Chairman, GetSwift
Pictured left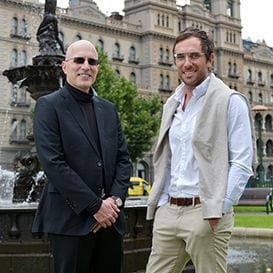 [We would like to see] a better regulatory structure to protect early stage companies and founders from unscrupulous incubators/accelerators.
Ideally a free service where founders can seek guidance to determine if what's on offer is fair and how it ranks overall.
Too often founders don't have access to proper legal or business advice. A public scorecard would keep shenanigans to a minimum.
Let's enable growth where growth is fostered, not taken advantage of at the earliest and most vulnerable stages.
JOEL ROBBIE | Co-founder and CEO of Nod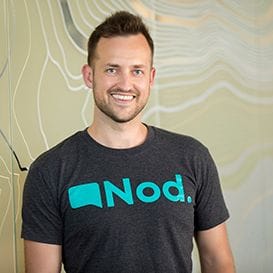 What do we want to see more of? I think the thing startups most want to see is more incentives for investors to back startups at the Seed Round stage. There is a great market for Series A capital in Australia now and some amazing accelerator programs, but we still have work to do on the bit in between which can be precarious for many companies. Tax incentives for investors that reward them for investing earlier in a company's life cycle are probably a good place to start a discussion.
The second thing I personally would like to see is more women in tech. I totally believe that having a diverse workplace means better outcomes for everyone, so I'd like to see the government and the private sector take steps to pave the way for more women joining and founding tech companies.
What do we want to see less of? Startup founders want to see less restriction on overseas talent coming to work here and build innovative businesses. If you want to build the best technology businesses in the world then you need access to the best technical talent in the world.
We have some amazing people here but it's a small market overall and startups can't afford to wait for months and months for the right talent to come along. They need access to a wider pool of talent and get them working on building a great company as quickly as possible.
MARISSA SENZAKI | Head of talent at Weploy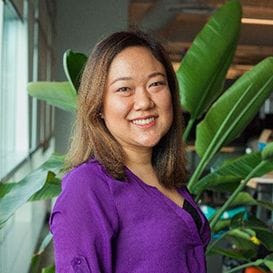 There needs to be a shift towards Australia having a more global outlook. There's quite a big competition nationally, with each state trying to be the destination place for tech and startups.
Meanwhile, these startups are not growing up. The biggest complaint I receive from entrepreneurs, is that they do not have anyone to seek guidance from.
They get stuck in an echo chamber and view leaving the country to gain more experience as a key to success. We need to open up our borders more. I'd like the world to shift from seeing foreigners as a threat to job security, and as the potential for job diversification and creation.
Never miss a news update, subscribe here. Follow us on Facebook, LinkedIn, Instagram and Twitter.
Business News Australia
Get our daily business news
Sign up to our free email news updates.
Help us deliver quality journalism to you.
As a free and independent news site providing daily updates
during a period of unprecedented challenges for businesses everywhere
we call on your support