IT is a key question which is asked by scale-up businesses looking to move to the next level - should we list on the ASX, or do we remain private and retain control of our own destiny?

The obvious benefit of listing on the ASX is that it puts a business in the enviable positition of being able to access capital through investors in Australia and overseas.

This means that if your growth strategy is based on acquisition and/or organic growth, listing on the ASX allows a company to raised capital through an IPO and follow-on capital funding.

However, there are pitfalls with going down the listing route, including complex legal obligations, the high costs involved in simply getting to an IPO and the risks of being exposed to market conditions which can turn sour on the back of economic conditions, major events and rumours.

In our first of three special reports, we ask some of Australia's leading tech industry business leaders about the challenges of listing, and their key lessons for other companies which are considering doing the same.
Peter Holton (pictured above), Managing Director of Spectur Limited (ASX: SP3)

The fact that you are looking to raise money is probably a result of being really busy running your business. You'll be struggling to expand at the speed you'd like as you're limited by cash flow, hence the need for funding. When you go down the listing route you then have another huge amount of work added to your days. Dealing with lawyers, accountants, auditors, patent attorneys, the broker, there is a lot to do.

Spectur Limited was fortunate because there was two of us running the business so the workload could be spread. My understanding from other companies is that the listing process can completely overwhelm and distract them to the point that their revenues suffer as a result. Fortunately, we didn't find ourselves in that position.
"You have to be prepared for all of the extra work. Be aware of this ahead of time and bring in extra help before you start the process. That might be in the form of a few extra staff to take over some of your roles in the company. You might also want to have some professional advisors who aren't materially involved in the listing processes to mentor you through the process."
It's all very legalistic and very complicated. We were extremely fortunate with our lead brokers, Alto Capital. They were super supportive through the process. Without them the process would have been even more difficult. The new board and company secretary were also a huge help. Having someone on your board with ASX experience is a very important consideration. Once listed you are working in a highly controlled environment with very strict compliance requirements so that's something to be aware of too.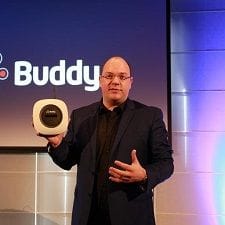 David McLauchlan, CEO of Buddy Platform Limited (ASX: BUD)

In recent years, there has been considerable attention paid to the growing number of small and micro cap companies listing on the ASX. Most recently, much of that attention has not been favourable, and in some cases, deservedly so.

Previously the domain of startup mining operations servicing Australia's minerals boom, the past few years have seen tech, biotech and healthcare companies (amongst others) either backdoor listing or IPO'ing on the ASX. While this in itself is a sign of a confident and liquid market, much of the tarnish has worn off many of these listings as poor performance or ill-advised behaviour has soured investors on what were presented as high growth investment opportunities.

For example, it became common to publish "news" to the ASX in the hopes of bolstering the share price, even if the subject of these releases were "course of normal business" developments such as the release of a mobile app, a new website or the execution of a non-binding MOU or LOI. The latter example has been particularly abused, the double whammy being that executing non-binding MOUs are not guarantees of agreements or deals, and then when those fall through or never proceed to binding agreements, the market is rarely if ever notified.

It comes as no surprise then, that the junior end of the ASX that has relied on these tactics has tended to underperform. Regrettably, investors have paid a (literal) price for this behaviour, but so too have the next generation of ASX listed juniors.
"The greatest challenge facing those of us at the junior end of the market or those considering joining us at that end of the Aussie bourse is pushing through depressed investor expectations and the reduced confidence that some of our predecessors have left in their wake."
Prominent Aussie investors and the new (and one or two not-so-new) local VCs take every opportunity to be critical of young companies that seek to list on the ASX, but in fact for those with promising or strong early-stage businesses, and a willingness to communicate and respect investors, there are tremendous benefits to an ASX listing.

Australia has the largest pool of investable funds in Asia and the ASX is regularly found in the top five exchanges worldwide for raising capital. Australia is in its 25th year of uninterrupted economic growth, and so a public listing in our home market actually can present enormous opportunity for companies and their investors alike.

At Buddy Platform Limited (ASX:BUD) we've dedicated ourselves to open, frank and transparent shareholder communications. We've committed to the market that we won't make inconsequential announcements, and while that means reduced news flow, it also means higher quality news flow. We've committed to answering shareholder questions in a timely fashion, we've committed to regular live webinars to discuss quarterly results or major announcements, and we've committed to a clear and consistent timeframe for fiscal results (in our case, profitability in calendar year 2019).

We've advised investors that wherever possible, market releases will include quotes from both parties (which means the release has cleared the counter party's legal department which is great insurance for investors), and as CEO of Buddy, I make myself available to all investors as regularly as possible (that includes meeting funds in Sydney, Melbourne, Hong Kong and beyond, as well as more modest investors in pub meet-n-greets).

Taking a company public is not the right step for everyone, but for high growth businesses with a broadly understandable business model and the willingness to not just withstand but embrace the public scrutiny that comes with a listing it provides a tremendous mechanism for accessing the capital needed to fund substantial growth.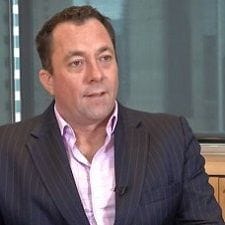 Damian Kay, CEO Inabox Group (ASX:IAB)

Definitely one of the toughest challenges was having advisors and all and sundry pouring over every detail of the company and calling your baby 'ugly'.
"Everything is out to bare. The things you do as a private company compared to how you run a public company is vastly different so the scrutiny on everything was daunting."
My tip would be to ensure you have strong broker coverage on day one as well as a very strong pipeline of potential good news stories lined up.

This is key to supporting the stock in the first 12 months.

Another tip is have a strong management team around you because as the CEO you will be selling the company as well as running the business. That is effectively doubling your responsibilities and it divides your focus.

Finally be humble and be accessible to staff and shareholders. Don't forget your staff are going to be going through a massive change as well. It is as much a change management process as it is raising capital.
Never miss a news update, subscribe here. Follow us on Facebook, LinkedIn, Instagram and Twitter.
Business News Australia
Get our daily business news
Sign up to our free email news updates.
Help us deliver quality journalism to you.
As a free and independent news site providing daily updates
during a period of unprecedented challenges for businesses everywhere
we call on your support