OVER the past two months, 25 companies have listed on the ASX and the path to getting to this stage is not an easy one, as they will all testify.

In theory, the benefits of transitioning from a private company to a pubicly listed one provides an opportunity to scale and access capital through the marketing potential of being listed on the ASX.

However, as we discover in part one of our special series, Tech Entrepreneurs Share Their Key Lessons on Listing On the ASX, and in part two, going public is an arduous process and it's not for everyone.
In our third and final part, we speak to four tech entrepreneurs about their experience of listing on the ASX.
Danny Lessem (pictured), CEO of ELMO (ASX: ELO)

We're a market leader in the HR technology space in Australia and New Zealand, founded in 2002 and we listed in June this year.

Going through the IPO process, I learnt first hand that choosing the path of IPO compared to other forms of capital raising is not clear-cut. While market conditions and investor appetite are crucial to the equation, businesses need to make decisions that best honour company goals, vision and direction and reflect their stage in the business lifecycle. It's about weighing up the risks and challenges, as well as the enormous opportunities.

Raising capital in the public market is typically expensive, administrative heavy and time-intensive, mainly due to regulatory and compliance costs. Some of the big costs to consider are hiring an underwriter and other key advisors to manage the IPO. This usually includes the cost to raise the capital, roadshows to prospective buyers, as well as costs to develop a company prospectus and other key documentation. There are also legal and auditing fees, due diligence and exchange listing fees. There is also time and attention that management need to re-direct from operations to the IPO process.
"This being said, the rewards far outweigh the effort due to the tremendous opportunities that being an ASX-listed company present. For ELMO, this was the ability to fund and commercialise our growth plans."
For instance, we were able to fill our capital requirements to expand our product suite and to acquire additional companies that meet our mandate (complementary technology or bolt-on point solutions). It also increases our transparency in the marketplace which is important for ELMO as we have a large percentage of government customers. The IPO also increased the profile of ELMO which assisted in new business lead generation. Finally, the listing enabled ELMO to spread ownership amongst employees and align staff to business success.

A key lesson we learnt from the IPO was to ensure there is a structure in place that allows you to IPO without detracting attention from core operations. For ELMO, this meant to partner with the right lead managers, legal advisors and corporate advisory to ensure we can execute the IPO efficiently without detracting management focus from scaling the business and meeting stretch targets.

My advice to other companies who are considering going down the listing path is fourfold. Consider if your business is more suited to a public or private environment. Only list once you have achieved a product market fit and your business processes and infrastructure are at a scale to manage the rigours of the public environment. Determine your capital requirements, and if the growth equity exceeds the effects of dilution. When considering an IPO, ensure you use the appropriate partners and advisors that take into account your industry and business size.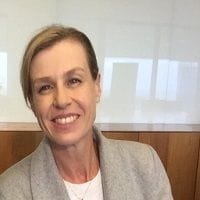 Elaine Darby, Managing Director of AusCann (ASX: AC8)

We listed on the ASX in February via an RTO through TWC Holdings after a massively oversubscribed cap raise. For us there were a couple of key challenges. First, we elected to undertake a reverse takeover, which in hindsight turned out to be a far more complicated and lengthy process than an IPO.

Secondly, because medicinal cannabis is a new industry in Australia, legislation and regulations were only just coming into effect during our listing process. It was a matter advising the ASX on the relevant legislative requirements and reassuring them that we could in fact undertake the activities we proposed.
"Do not undertake a reverse takeover, unless you have an extremely good reason to do so! If you must, consolidate the two legal teams to streamline the process as much as possible."
If applicable, detail the regulatory framework in which your company operates as much as possible in your first draft prospectus so that that ASX does not need to go back and forward requesting information from you. This all takes time and money.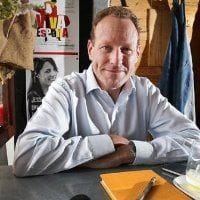 Dr Stewart Washer, co-founder of Zelda Therapeutics (ASX: ZLD) and medicinal cannabis expert

For background, Zelda Therapeutics is a listed Australian company that is spearheading the use of medicinal cannabis in areas such as eczema, insomnia, autism and breast cancer. It is undertaking clinical trials and research to help convince doctors and government regulators to approve and use these medicines.
"ASX is a very volatile market at the small-cap end of town. As a company is becoming established, a small cap company can see its shares move 10 per cent in a day for no real reason, up or down! This can make it a challenge to raise quality capital in the early days."
I have tended to cultivate a group of quality investors who now follow us into new opportunities who have a real understanding of the company and its prospects so they can buy when shares fall for no reason.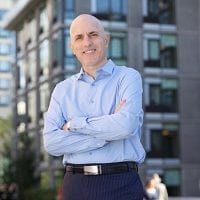 Bane Hunter, executive chairman of delivery logistics platform GetSwift (ASX:GSW)

When you're a listed company what you need to remember is that what is in your, or your company's best interests, is not always aligned with the entities you were involved in prior to, or even during that listing.

Some of those entities are too focused on their own mandates to do right by your company, or lack the experience to understand the benefits that a successful listing can bring to a company.
"For us, the biggest challenge we faced when listing was dealing with individual egos and self-centred interests. The more of these you have to deal with, the less control that you, as the founder, will have over your own business."
But if you make sure that you have a solid foundation, team, and commercial opportunity, then your post-listing success will be directly proportional to how much nonsense you should take from those people who are getting in your way during the listing process.
Never miss a news update, subscribe here. Follow us on Facebook, LinkedIn, Instagram and Twitter.
Business News Australia
Get our daily business news
Sign up to our free email news updates.
Help us deliver quality journalism to you.
As a free and independent news site providing daily updates
during a period of unprecedented challenges for businesses everywhere
we call on your support