WE need to return to the old internet if humanity has any chance, according to American tech veterans Anil Dash and Mike Monteiro, who give businesses a couple of tips on how to do so.

Dash (pictured right) says he feels a 'deep grief' mourning the internet of just 10 years ago which in his view was a more amicable place.

The co-founder of ThinkUp, an app that offers users advice on their social network profiles, previously co-founded tech maker directory Makerbase and was one of the earliest bloggers to enter the scene in 1999.

"My life was changed by the people I met in the comments from the people on the internet," says Dash, adding he started his career and met his wife and good friends like Monteiro, founder of San Francisco design agency Mule, through the platform.

"Now the worst people ever are in the comments section and we've given up, which is something I cannot accept.

"Social media still has the power to transform our lives for the better."

The long-time New York resident told the audience at the Above All Human conference in Melbourne that the onus is on the tech industry - 'the industry that gets the most credit and monetary reward for innovation' - to change the way things are done.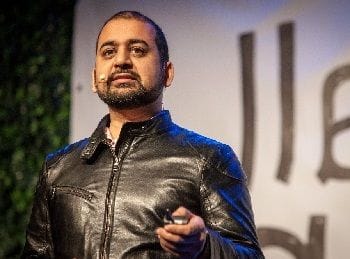 "My friends who run social networks have told me stories about kids who bully other kids on their platforms and sometimes the kids don't survive that bullying," says Dash.

"The costs of making all these new technologies means we treat each other terribly.

"The truth is though; people know how to live together. We've had 10,000 years of human history and we're at a point where more people than ever have access to clean water, sanitation, opportunity and advancement in society."
Tips for tech founders and businesses to improve the internet:
Design for those who have the least
Perhaps his strongest conviction of all is the need to design the internet with the most vulnerable in mind, not the most information rich, or elitist groups of society.

Dash and Monteiro are both firm believers of this, and think it requires backing from creatives - the graphic designers and artists - working in startups and big tech corporations.

They both make an example out of startups designed for the outsourcing of everyday tasks, such as laundry services, as running society into the ground.

"Stop solving problems for the top 5 per cent of the population - getting people to drive you around without paying them health insurance, paying poor people to do your chores," says Monteiro (pictured below and top left).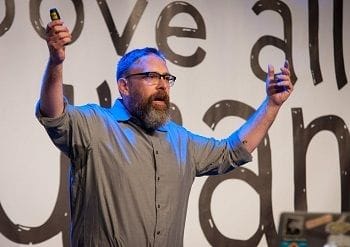 "We need to be solving better problems, creating persuasive arguments to get junk like this from seeing the light of day.

"It's not disruption when it's white frat boys getting rich again and again."

Dash calls out this behaviour as a 'software bug - a flaw in the design of the system' that needs fixing.

"Instead of focusing on building butlers for the rich we should focus on building basic tools and mobility for those who don't have it," says Dash.

"This keeps coming up as a refrain throughout every conversation about the ethics of our industry because it hasn't sunk in yet.

"We have started to accept the natural order of things is you make a startup and two founders end up rich and everyone else poor.

"There needs to be motivation to actually change these meaningful structures, focusing on this as much as we currently focus on getting every pixel and brand mark right."
Carry persistent identities
Not advocating for first name, nickname or pseudonym in particular, Dash says each person just needs to stick to one identity across each platform.

"You're less likely to act like a total monster that way," he says.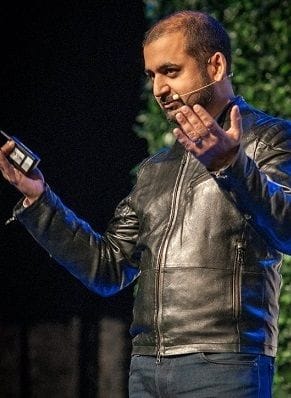 "A lot of sites do this really well and over time you start to see someone answering a lot of questions and you really trust them.

"Then we end up just accepting that sites like YouTube have bad comments though.

"If we walked into the lobby of Google and some guy was shouting abuse and another offering free massages, we would think that's really weird - but Google owns YouTube and is providing the same kind of environment and essentially does extend massages to users.

"The average person will, by the end of their lives, spend three years with their finger on the glass of their phones. It's a place we spend more time than anywhere else, and we can't be trusted that it's safe."
Hold creators accountable
Dash created Makerbase for the purpose of accountability and recognition, a community detailing the people who make apps and websites.

"In movies you see every single actor, crew member and caterer listed in the credits," he says.

"When we lose that humanity, we lose the ability to hold accountable who the creators were.

"It's a simple concept where we take these rules we follow in other aspects of our life and transfer them and we can solve the vast majority of problems."
Get our daily business news
Sign up to our free email news updates.
Help us deliver quality journalism to you.
As a free and independent news site providing daily updates
during a period of unprecedented challenges for businesses everywhere
we call on your support