THE military robotics company behind Domino's (ASX:DMP) new pizza delivery droid says it was more challenging to develop than heading into battle.
Domino's Robotic Unit, affectionately known as DRU, was unveiled to much fanfare last week as the road to the future.
The four-wheel vehicle features compartments to keep the customer's order hot and drinks cold, as it travels on the footpath using on-board sensors to avoid any obstacles on the way.
DRU was built at the Domino's innovation hub DLAB using technology developed by Sydney-based firm Marathon Targets over six months.
Marathon Targets director Dr Alex Brooks says calibrating the company's marksmanship technology to suit real-world environments and people presented unique challenges.
"I think it was more challenging than the targets technically," Brooks says.
"There are a lot of question marks or certainly regulations on real roads and also about how the public will react.
"Whereas on training ranges, the regulations don't exist and the robots are there to help the trainees. So everyone there is kind of on the robot's side.
"There's nothing expensive down range, there are no kids or cars. It's a more sterile environment."
Domino's is confident DRU will become an integral part of the business in the future, after conducting commercial trials and working with the Queensland Department of Transport and Main Roads to meet legislative requirements.
Domino's CEO and managing director Don Meij says autonomous vehicles will open up new opportunities for innovation in Australia.
"This highlights what can happen when disruptive thinking is fostered - it turns into a commercially viable and revolutionary product," Meij says.
"To launch DRU from concept through to development of a prototype highlights the extraordinary talent and resources available on our doorstep, both with excellent external talent such as Marathon and the knowledge and experience of our internal team at Domino's."
The new purpose for robotic technology is a leap for Marathon Targets, having delivered smart targets for live-fire military training since 2007.
Founders Brooks, Alex Makarenko and Tobias Kaupp established the business after working with the Australian Defence Force at the Australian Centre for Field Robotics at the University of Sydney.
The robots are designed to improve marksmanship and enhance tactical combat skills by acting in the role of enemies or civilians, providing a realistic training experience.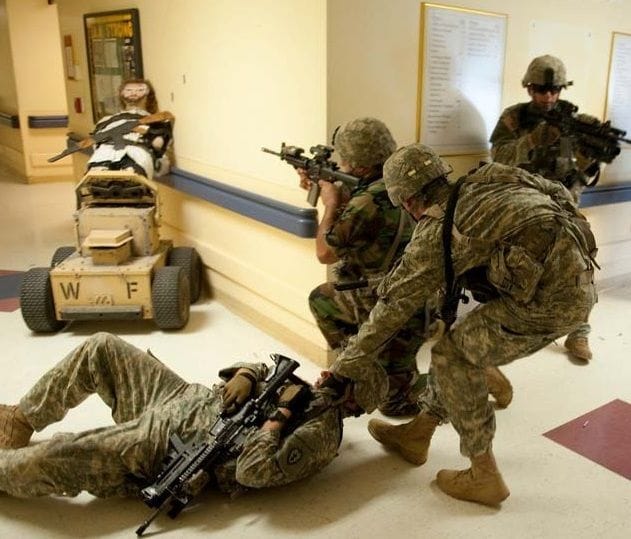 "They have a simplified graphical programming tool that allows you to enter instructions for the robot, then you press go and they will carry out that scenario without human intervention," Brooks says.
"The scenarios can be as precise as I want you to follow this exact path, or you can give them very vague instructions like I want you four to assault this position.
"You can also make them react. For example, when one of them gets hit the others will scatter or run over to the unit that got shot to see what happened."
Marathon Targets secured a $57 million contract with the United States Marine Corps in 2010 to trial the technology. The company now employs 30 staff across its offices in Sydney, Georgia in the US and Abu Dhabi, and exports smart targets across the globe.
Brooks says the company will continue to explore corporate and commercial ventures in the future.
"It's exciting. It's great for us to be able to use our decade of experience of having robots operate in real-world environments and apply that technology and experience to different domains," he says.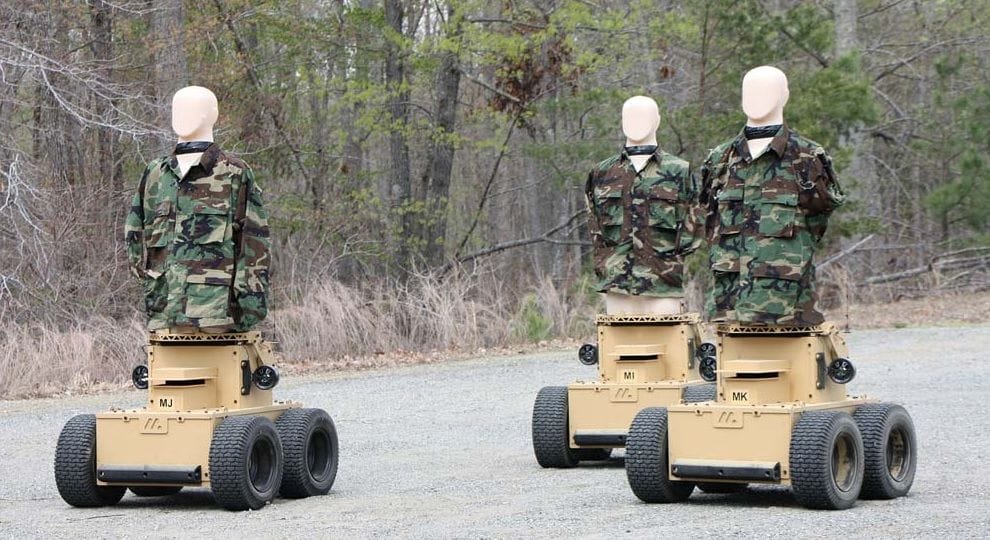 Get our daily business news
Sign up to our free email news updates.