A WORLD-FIRST platform bringing transparency to an industry that perhaps needs it the most has just emerged from Brisbane.
Shaneal Sharma, the founder of Conveyance Genius, says his startup is "the smartest way to settle properties" as it provides a measuring stick that can save everyone time and money.
"Every day thousands of property sales fall through simply because someone doesn't know about a potentially deal-breaking issue," says Sharma.
"And when they do - usually because of something as trivial as a missed call or lost email - the buyer loses their dream home, the seller loses the sale, the agent loses their commission, and the conveyancer has to chase partial payment.
"Conveyancers don't traditionally have measuring sticks for where things are at - that's where we come in with progressive technology that cuts out the ambiguity to make the process fully transparent.
"Everyone can see exactly what's happening, in real time, and the conveyancer doesn't have to waste hours calling and emailing everyone whenever something changes or needs to be done."
Sharma is not yet 30, but having bought his first property at 17, he has had enough firsthand experience to know what's working and what's not in the industry.
"I always knew I had to be in property but couldn't see myself working for a real estate agency," he says.
"I've gotten here in a roundabout way, working as a music producer and writer in Los Angeles for the past five years introduced me to owners of large-scale properties and opened my eyes to the changing face of the real estate industry.
"I knew it was the right time to turn my passion into a career."
Anyone involved in a project uploaded by a conveyancer to Conveyance Genius can be granted access to the project's timeline, including buyers and sellers, finance providers, real estate agents, property developers and legal practitioners.
Conveyancers essentially assume the "genius" position by being able to flag problems and notify all parties with push notifications.
"We facilitate a common user platform where all users can communicate with each other on issues related to the property transaction," says Sharma.
"Our platform is designed so third parties can exchange things such as real property data, settlement and special conditions, approvals and any other important data that pertains to the property transfer.
"At the end of the process, a digital database or logbook for the property remains, which the seller could then pass on to the next owner."
Conveyance Genius is currently in beta phase online before an imminent app launch and, while still in its infancy, has already secured interest from Australian and US investors and property professionals.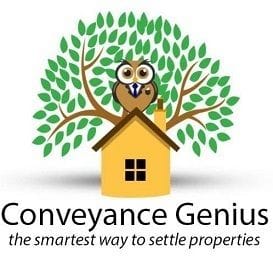 "We have some of the biggest conveyancers on board already and agents from Ray White, Remax, McGrath, LJ Hooker and Harcourts," says Sharma.
"They love it because it shows them how many of their properties are at building and pest stage, finance, unconditional and most importantly, need their attention.
"They can tap through and see what the problem is, fix it immediately, and also see the dollar value of each category.
"Developers are really excited too because if people are currently buying off their plan and it won't settle until next year, instead of emailing 1000 different people, they now have a real-time repository updating everyone on the process at once."
Sharma, who says the creative side of him "always wanted to be an inventor", is already thinking of other industries his platform could incorporate, considering the crux is a timeline that keeps everyone in the loop.
The big bonus for Conveyance Genius would be data and cross-promotion.
"We have already been approached by large moving companies wanting to facilitate the move, as well as telcos and energy providers wanting to be involved with properties," he says.
"It's only early days so we are focusing on one thing at a time, but we are open to so many possibilities in the future."
Get our daily business news
Sign up to our free email news updates.
Help us deliver quality journalism to you.
As a free and independent news site providing daily updates
during a period of unprecedented challenges for businesses everywhere
we call on your support