POUR-your-own beer phenomenon Taps will head to the Gold Coast after brewing ambitious expansion plans.
The self-service bar is set to open a venue in Surfers Paradise, with the business adopting a franchise model to explore opportunities across Australia.
Patrons purchase a pre-paid electronic i-button from the bar which is used to pour a craft beer of their choice. The beer is charged by the millilitre, so you can either have a pint of your favourite brew or try tasting pots of all 16 taps.
After a set amount of schooners, the i-button is deactivated so a staff member can monitor levels of inebriation in line with RSA laws.
After a decade in the mining and construction industry, Steve Barber took a leap of faith to open Taps on the Sunshine Coast in 2014.
Having never even worked in a bar before, he used his savings to fund the Mooloolaba location and focus on learning every aspect of the business from finances to licensing laws. Taps was launched in Fortitude Valley the following year.
Barber says he came across the concept during a trip to Europe in 2008, after visiting a bar celebrating Oktoberfest.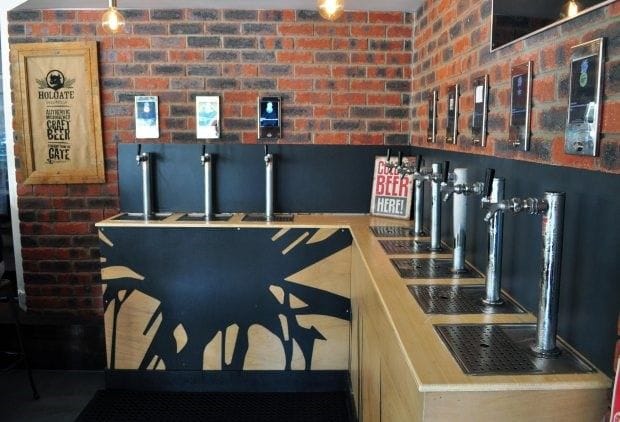 "Each country had a table with beer taps and it was a race to drink the most beer," Barber says.
"It came up on a monitor how many millilitres were consumed and the taps were at the tables with Weissbier light and dark - I can never remember who won.
"This trip inspired the pour-your-own, self-service revolution which was something different for Australia, as it had never seen it before."
Taps has capitalised on the surge in popularity of craft beer in Australia, with a Deloitte report valuing the industry at more than $160 million.
The Craft Beer Agribusiness Bulletin reveals that the market is being driven by craft beer makers and home brewers, coupled with more sophisticated beer drinkers.
"People like to try different brews and not just stick to one," Barber says.
"Palates are changing, which has led to growth in breweries, different ways of brewing beer and different flavours that people enjoy.
"People respond to craft beer like wine. It's something to be excited about, taste notes are supplied and people like to talk about it."
The Gold Coast launch comes off the back of a brand new menu for Brisbane, with chef Kyran Henry blending Western dishes with Eastern flavours and styles of cooking.
The Clogger burger is proving to be a favourite among locals, filled with herbed Wagyu beef, bacon and macaroni and cheese in a brioche bun. There's also a chicken burger known as Clucking Brilliant or Shut Up Vegan with a chickpea patty.
"There is more competition for good food in Brisbane, especially burgers in recent months," Barber says.
"Which is why we have put together an awesome and original menu that attracts all customers. We are the only bar to have a vegan burger presented the way it is.
"While Mooloolaba has a small-town feel to it, everyone knows each other as Taps has been there longer.
"It's a great place to be a local, come for a beer after work or on the weekend and you will always know someone. People just want a bite to eat after they finish in the surf."
Barber plans to grow Taps by franchising the brand and helping budding bar owners to achieve their dream, with plans to open in Perth, Sydney and Melbourne under way.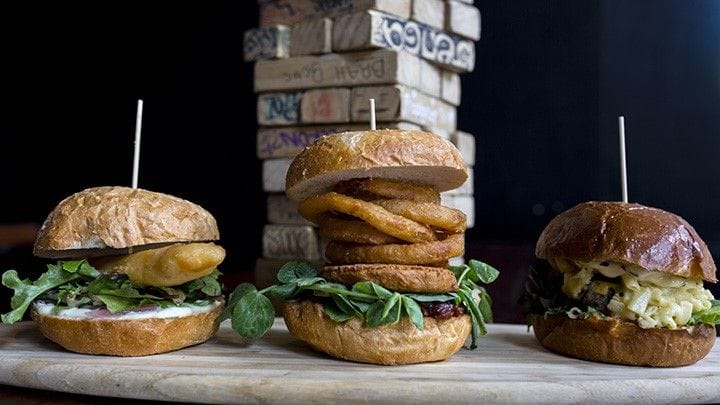 Get our daily business news
Sign up to our free email news updates.