IPADS, stationery, books and even varsity jackets - these young Aussie social enterprises founded by young entrepreneurs have kids covered.

Fiftysix Academy, Words With Heart and PVBS are focused on keeping kids in school in places such as remote Australia and Africa.

They're young and know what needs to be done.
Fiftysix Academy
Although his attitude and suited up style may tell a different story, Fiftysix Academy founder Taj Pabari (pictured below right) is still a kid himself.

At only 17 years old, the Brisbane inventor-entrepreneur-philanthropist feels it's his purpose to deliver technology to as many kids as possible worldwide.

A love of Lego inspired Brisbane boy Taj Pabari's global tech empire.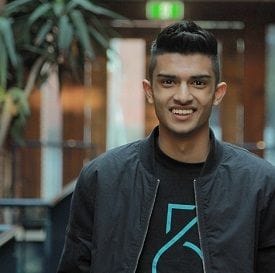 Pabari has developed the Fiftysix Tablet Kit, a fully customisable DIY tablet, which he describes as the 'Lego of the 21st Century'.

The day begins at 4am for Pabari, who works from home before heading over to co-working space Little Tokyo Two. He then completes a school day to come home and work late into the night. He leads a team of 25 to 55 year olds.

"It's a bit of a juggle but all good fun in the end," says Pabari.

"I started my first informal business at 11, a textbook and then a blog that made $10 a day, but I'm now really playing with the big boys.

"In the past few months as well, I've been doing as many online courses as possible. Learning how to mix intricate chemicals, studying Spanish, Japanese, stocks and bonds. When you're an older, more established entrepreneur, your time gets taken."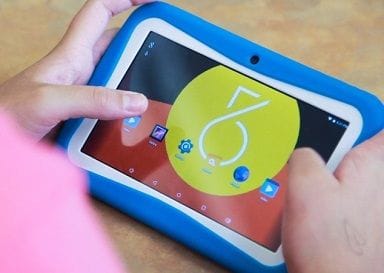 Pabari says the biggest lesson he's learnt is 'not focus, which is often said' but to 'keep learning everything and anything'.

That's why he's equipping kids with technology to get ahead.

Fiftysix Academy has teamed up with PwC and the Foundation of Young Australians to deliver tablet kits to six to 16-year-olds in India and remote Australia. The kits retail for $349.

"It teaches children the wonders of computer science, entrepreneurship and digital literacy skills that school just doesn't teach us," says Pabari.

"Having a mature team around me has helped but being in the target age bracket has really helped."
Words With Heart
It was a sabbatical in Kenya following her mother's death that inspired Lauren Shuttleworth's (pictured below right) 'conscious consumerism' idea.

The founder is using the mighty pen to reach a market of 66 million girls around the world who are out of school and two-thirds of females who are illiterate.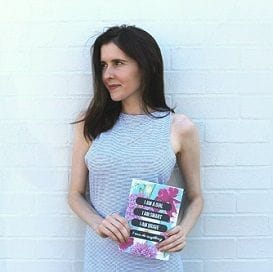 "I found a real passion for girls' education, and knew I couldn't just chalk my time there up to experience and rather had to reassess my path," says Shuttleworth.

"I looked into setting up a charity in Australia, decided on social enterprise instead, and fell in love with the marriage of charity and business."

Shuttleworth's stationery products appear a cross between Aussie favourite kikki.K, Kate Spade New York and handmade gems at designer markets.
In a throwaway society, she wants her products to have a lasting impact.

"Every product sold funds a certain number of education days and we have funded 50,000 days to date. For example, a pack of two notebooks funds a week's worth of education for a girl in Cambodia," says Shuttleworth.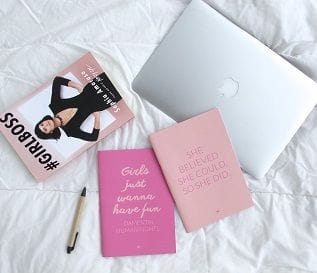 "We think it's really meaningful and easy to understand. Corporates can feel satisfied knowing they have instantly purchased something like 1000 education days."

Words With Heart works with charity partner CARE Australia supporting primary education projects in Cambodia and One Girl in West Africa.

"Projects involve traditional scholarships for primary and high school girls, things like the Business Brains program which teaches girls about running a business, and we are talking about a new project which will fund financial literacy training as well," says Shuttleworth.

"Our aim is to fund one million education days by 2017. It's nice to know that a simple act like buying school books can fund an entire education for another girl overseas."
PVBS
PVBS founder Eric Agyeman has quite literally walked in the footsteps of the kids he's helping.

Ghanaian-born Agyeman is channelling his love of fashion into breaking the poverty cycle in Africa and homeless Melbourne by creating school leavers' jackets.

Agyeman came to Australia in 1997. By 2000, he had clocked up four suspensions from high school his father then put his foot down.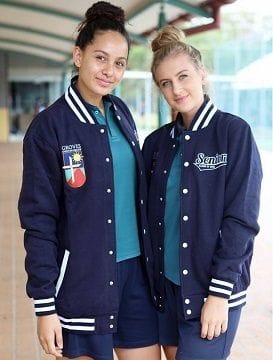 "Dad tricked me into going back to Ghana for a two-week holiday and that turned into seven years. It changed my life and definitely worked," says Agyeman.

"I went through poverty again, having to do things like find water for a shower. My mum is still there and lives in a small village; she's never had an education."

Agyeman returned to Ghana in 2010 this time under no false pretences.

"I was travelling on a bus along the highway and there was about a 2km stretch of kids, as young as five years old, just trying to sell anything they could," says Agyeman.

"It occurred to me how can the poverty cycle be broken if kids aren't actually in school and just working the streets?

"In 2012, I started running motivational workshops in Melbourne while running a clothing label. I was wearing a varsity jacket and a student approached me and asked whether I could create a school leavers' jacket for them the following year. I didn't even know what it was because I finished high school in Ghana, but we did a bit of research and launched."

Melbourne-based Agyeman and his team of eight have since created jackets for around 50 private and public schools around Australia. There's a market of 35,000 Year 12 graduates every year in Australia.

"At the moment because of the way it's set up and the US dollar, pretty much 100 per cent of our profits are going overseas to charity partners," says Agyeman.

"In three years, we've been able to donate $24,000, put 1750 kids through school and fund the construction of two classrooms in Ghana. This is my passion and I wouldn't have been able to do it without my experience over there."

Pictured top left: PVBS founder Eric Agyeman with his wife Sandy wearing PVBS.


Get our daily business news
Sign up to our free email news updates.