AN ISRAELI company listed on the ASX could be the next to revolutionise the multi-billion-dollar computer memory market, following forecasts of a dated technology phase-out.
Weebit Nano Ltd (ASX: WBT) has announced its partnership with French tech company Leti to work on its new resistive random-access memory (ReRAM) chip, a device which has the potential to be 1,000 times faster and more energy efficient than flash.
As the capabilities of traditional flash-memory approaches its limit, the ReRAM chip, which is based on silicon oxide, has taken steps to become its superior replacement in a market estimated at US$35 billion.
Weebit Board Chairman David Perlmutter believes ReRAM is a strong candidate for disruption in the non-volatile memory space.
"I believe that ReRam technology has significant potential to revolutionise the non-volatile memory business, creating huge business opportunities in new and evolving market segments," says Perlmutter.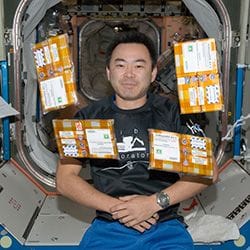 "Leti not only gives recognition to the potential of the technology, but also gives us a push to get it to a mature and manufacturable phase a phase where many technology companies fail."
The two companies will develop silicon oxide ReRAM memory that is scalable to 40 nanometres, with potential applications across fields including massive data management and medical devices.
The ReRAM chip is also pegged to be a major contender within the 'internet of things' or the concept that everyday objects including transport and buildings can integrate online to send and receive data.
Through partnership with Leti, Weebit will have access to some of the world's most advanced facilities as it develops its new technology.
Luca Perniola, manager of Leti's Advanced Memory Laboratory, also says the joint program will help strengthen Weebit's offer and reduce its time to market.
"Weebit's silicon oxide solution promises to make major advances in the memory arena," says Perniola.
"Leti is eager to apply its deep expertise in back-end-of-line memories to Weebits proprietary technology and to strengthen the company's offer."
Weebit is one among only a handful of startups which develop ReRAM, after having licensed the technology from leading nano-electronics researcher Professor James Tour of Rice University.
Help us deliver quality journalism to you.
As a free and independent news site providing daily updates
during a period of unprecedented challenges for businesses everywhere
we call on your support