A Brisbane-based company that is set to be Australia's next NASDAQ-listed unicorn has today unveiled an electric vehicle (EV) charger testing facility containing one of the world's largest and highest-powered electromagnetic compatibility (EMC) testing chambers.
The facility in the southern Brisbane suburb of Murrarie is designed to deliver up to 720kW of regenerative power from its integrated system with fully integrated AC and DC power feeds, ensuring Tritium can test devices that demand very high power levels to national and international certification standards.
The custom-designed chamber features a five-metre turntable with high-power connections, giving Tritium the ability to test a full high-powered charging system, consisting of the charger itself and an accompanying power cabinet.
The thermal chamber for charging systems is expected to enable Tritium to test its products in up to 98 per cent humidity and in temperatures ranging from -40°C to +70°C.
Without the benefit of their own EMC testing facilities, many charger manufacturers and developers across the world need to test and certify their chargers in publicly-accessible EMC testing facilities with advance booking notice, for testing periods as short as one to two weeks.
Any subsequent need for retesting often requires these manufacturers to return to the queue, which can significantly slow the process to get new charging technology to market.
"As passenger and fleet EVs with larger battery packs come online, demand for higher-powered DC fast chargers is expected to increase," Tritium CEO Jane Hunter said.
"To get these chargers in the ground and installed, each new product line must pass rigorous test standards to ensure compliance with various regulations around the world.
"The more rapidly we can develop new products to meet the needs of this fast-evolving market and complete testing of those products for public use, the faster we can deliver chargers that meet that demand."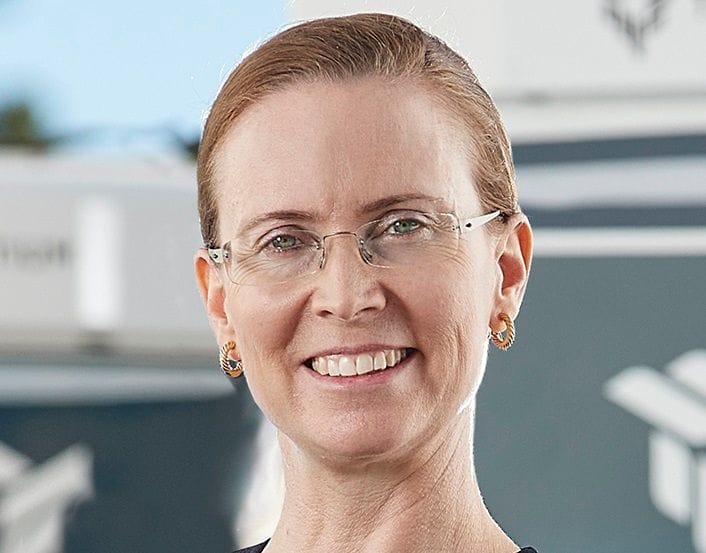 Tritium chief technology officer and co-founder James Kennedy said the new facility meant the company would have the freedom to test a charger at a moment's notice, and for as long as the team needs.
"We believe that taking away the time constraints of a commercial facility, combined with the ability to test in one of the most powerful and advanced facilities of its kind, will enable us to rapidly create and certify market-ready products more cost-efficiently and to add features and customisations to more effectively meet the needs of our customers," he said.
Queensland Deputy Premier and Minister for State Development, Steven Miles, joined Hunter to officially open the facility at Murarrie.
"Tritium is changing the face of the global electric vehicle (EV) industry, and we're so proud to be here today to open a world-class compliance testing facility at the company's Brisbane headquarters," Miles said.
"The growing global demand for renewable energy – and all the machinery that uses it – will mean more jobs in more industries here in Queensland, because we're setting ourselves up to be the home to facilities just like this.
"The facility will allow Tritium staff to more rapidly test and deploy chargers and increase its speed to market."
The announcement comes as Tritium gears up for a NASDAQ listing via a special purchase acquisition company (SPAC) called Decarbonization Plus Acquisition Corporation II (NASDAQ: DCRN), with which it entered a merger in May. A spokesperson has confirmed the US listing is likely to be official in December or January, pending approval from DCRN shareholders.
Tritium is backed by the The St Baker Energy Innovation Fund, established by Trevor St Baker AO who founded ERM Power - a staple of the Brisbane listed companies scene until its $617 million buyout from Shell in late 2019.
The fund is also a supporter of Evie Networks and Novonix (ASX: NVX), while Brisbane is also home to the startup EVOS, specialising in fleet energy management and charging EVs and last week revealed its own Fleet Home22 AC Charger.
Minister for Employment and Small Business and Member for Bulimba Di Farmer said Tritium is a Queensland success story contributing to the state's economic recovery and highlighting the state's strength in EV tech on the world stage.
"The place that can conquer this technology first will be the place the world turns to as the industry grows; that's why we're so proud to see companies like this leading the pack," Farmer said.
"On behalf of the Palaszczuk government I'd like to congratulate Tritium. They're now making waves globally; just last month Tritium was named chargepoint manufacturer of the year at a UK awards event."
In 2019 Tritium opened its R&D centre in Brisbane, one of the largest of its kind in the world, followed by the opening of a testing centre at its Amsterdam facility which allows EV manufacturers to test vehicles for interoperability with Tritium's DC fast chargers.
Later that year, the company opened a new customer-focused innovation centre in Los Angeles to allow customers to explore Tritium's product suite and test vehicles with Tritium's chargers. Last month, Tritium announced the opening of its first office in Singapore to allow the company to have a local presence in the region and strengthen customer relationships in Asia.
"Since the launch of the R&D centre in 2019, Tritium has become the first to market with Plug and Charge technology, allowing the vehicle and the charger to communicate and payment to occur without the need for a credit card reader or QR Code, pioneered fast charging for mining environments with an advanced IP65 rated fast charger with best-in-class ingress protection and developed a series of modular, scalable chargers to meet the needs of charge point operators and the evolving demands of EV drivers," Hunter said.
"We will continue to invest in innovation in the DC charging space and maintain our position as a supplier of leading technology."
Help us deliver quality journalism to you.
As a free and independent news site providing daily updates
during a period of unprecedented challenges for businesses everywhere
we call on your support