With a combined fanbase of 380 million worldwide that grew 13 per cent in 2018 alone, there's little doubt eSports has now shot into the mainstream.
Two Aussie companies, Swift Networks (ASX: SW1) and Emerge Gaming (ASX: EM1), have joined the global phenomenon and are edging further into the world's fastest growing sport through their own digital platforms.
On Thursday morning, Swift announced that it had signed a major distribution deal with New York-based content distributor Real Big Hits to broadcast live eSports tournaments to Australia, New Zealand and other international markets.
Swift has secured the rights to live broadcast international tournaments including the hugely popular Fortnite and fast-paced strategy game League of Legends, two of the world's most popular video games.
It has also won the exclusive Australian rights to distribute live broadcasts of other eSports competitions including The Rocket League Champion Series, PES, DOTA2 and the EA Sports FIFA International Cup.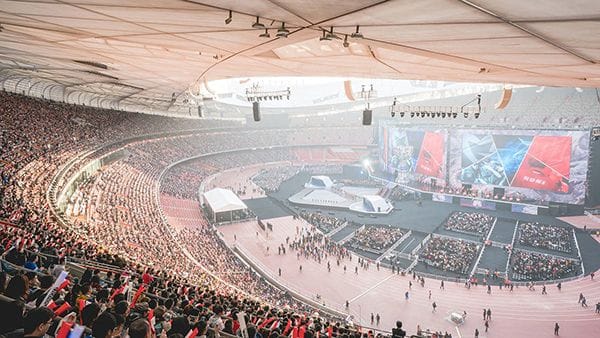 The 2017 League of Legends World Championship in Beijing
CEO Xavier Kris says the deal is a coup for Swift, which now boasts access to Real Big Hits' highly sought-after ESR 24/7 channel on an exclusive basis.
"Televised eSports have a fast-growing and truly global appeal, and we expect that this media offering will be extremely attractive to many of our customers, who can now offer live and on-demand eSports to their young and digitally savvy end users," says Kris.
Real Big Hits CEO Wendy Wang says the appetite for eSports is growing worldwide and Swift is now in a prime position to sate it.
"The ESR 24/7 eSports channel was born to deliver the entire range of eSports content, including documentaries, talk shows, comedies and tournaments, including the biggest games and names in eSports," says Wang.
"We are excited to partner with Swift Networks to distribute our programming to Australia and New Zealand hotels and to other markets worldwide."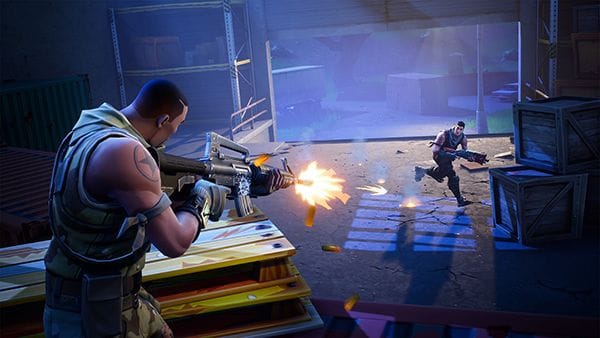 Screen grab from the gaming phenomenon Fortnite
Continuing the eSports hype, ASX-listed Emerge Gaming has also delivered promising news to fans of its new ELeague platform which recently made landfall in Africa.
ELeague is a free-to-play gaming platform which, in its first 30 days, has engaged thousands of gamers across markets including South Africa, Zimbabwe, Namibia, Kenya, Nigeria and Ghana.
On Thursday morning, Emerge announced its plan to create a scalable revenue stream through the ELeague platform.
Emerge has partnered with several of Africa's largest telcos and media groups to drive an SMS billing model and so far it says the opportunities to generate revenue in the African market have been "compelling".
Swift Networks and Emerge Gaming boast market caps of $40.64 million and $6.46 million respectively. SW1 shares are currently up 12 per cent at $0.38 while EM1 is steady at $0.011.
Never miss a news update, subscribe here. Follow us on Facebook, LinkedIn, Instagram and Twitter.
Business News Australia
Get our daily business news
Sign up to our free email news updates.