If existing wax or plastic-coated packaging products are compromising the ability for products to be recycled or composted, then the most practical solution would surely be very simple - wax off.
But the current, not-so-sustainable solutions on the market are there for a reason, enhancing water resistance and the strength of paper and cardboard packaging so it can endure long journeys or exposure to the elements.
A Brisbane-based company called Earthodic has managed to bridge this divide with its innovative and trademarked bio-based coating solution 'Paperbarc', and recently attracted investments of $1.85 million in a pre-seed round led by Tenacious Ventures and Investible.
Backers in the round include Twynam Group and US-based Closed Loop Partners, with the funds set to go towards accelerating the company's growth, focusing on its technology scale-up, increasing sales and marketing efforts, and expanding its intellectual property (IP) portfolio.
The company believes Paperbarc is well suited to bulk and secondary packaging applications in the agricultural and food supply chain that require water resistance and enduring structural integrity, for example replacing wax boxes for fruit, vegetables and seafood that are going in and out of cold rooms.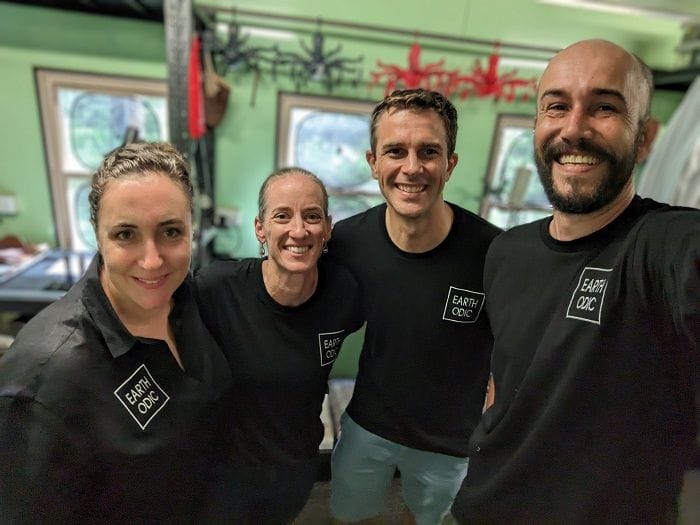 "We are very excited to be supporting the team at Earthodic. Packaging in the agricultural and food value chain is a massive, visible sustainability challenge and we look forward to seeing the impact their solution will make," says Tenacious Ventures managing partner Sara Nolet.
"The Earthodic team brings a strong blend of research and commercial acumen, manufacturing and sustainable materials expertise perfectly aligned with the problems they are addressing," adds Investible investment manager Ben Lindsay.
"We were impressed with the incredible persistence they've shown to date building this technology and look forward to supporting their next phase," Lindsay adds.
The four co-founders Albert Tietz, Fiona Donaghey, Anthony Musumeci and Melissa Mail met over the course of the last decade and have worked together on a number of different projects, including early stage commercialisation initiatives, startup investment opportunities and materials consulting projects.
"I am grateful for the incredible support of our investors, who share our unwavering passion for sustainability and circularity, and wholeheartedly believe in our mission to create a better future for all," says Musumeci.
"We are excited about the early success we've achieved, and cannot wait to explore future opportunities to scale up our technology and continue creating a positive impact."
Earthodic has been working to scale up production following completion of the round, and has recently completed a commercial-scale manufacture run in the US, where it also recently received 100 per cent USDA Biobased Product Label certification and ability to participate in the USDA Biopreferred Program.
Further certifications are pending for repulpability, recyclability and compostability.
The company notes these milestones allow Earthodic to offer commercial quantities to packaging manufacturers looking to deliver a 100 per cent biobased coating to end-users and aid in reaching ESG (Environment, Social and Governance) targets.
Get our daily business news
Sign up to our free email news updates.