FEW businesses can legitimately lay claim to buzzwords like 'innovation' and 'disruption', but Apple is undoubtedly one of them.
As one of the most recognisable and lucrative brands in the world, the $560 billion technology company has transformed the way we do business - both in management style and operation.
The man at the centre of the revolution is the subject of a new biopic Steve Jobs, which is set to hit the big screen on February 4.
Loosely based on Walter Isaacson's biography of the same name, the film delves into the life of the visionary and how he pushed the boundaries of design.
Set behind the scenes of three instrumental product launches, it explores Jobs' meteoric rise before being unceremoniously ousted from his own company and his triumphant return saving it from bankruptcy.
Acclaimed director Danny Boyle and writer Aaron Sorkin's production has been met with mixed reviews in the US, with Steve Jobs failing to meet expectations at the box office, but scoring several Academy Awards nominations. Even Jobs' widow Laurene Powell Jobs reportedly tried to terminate the film for its steely portrayal of her late husband.
The team behind the recreation of Steve Jobs' legacy share their impressions about the man who inspired a generation of entrepreneurs.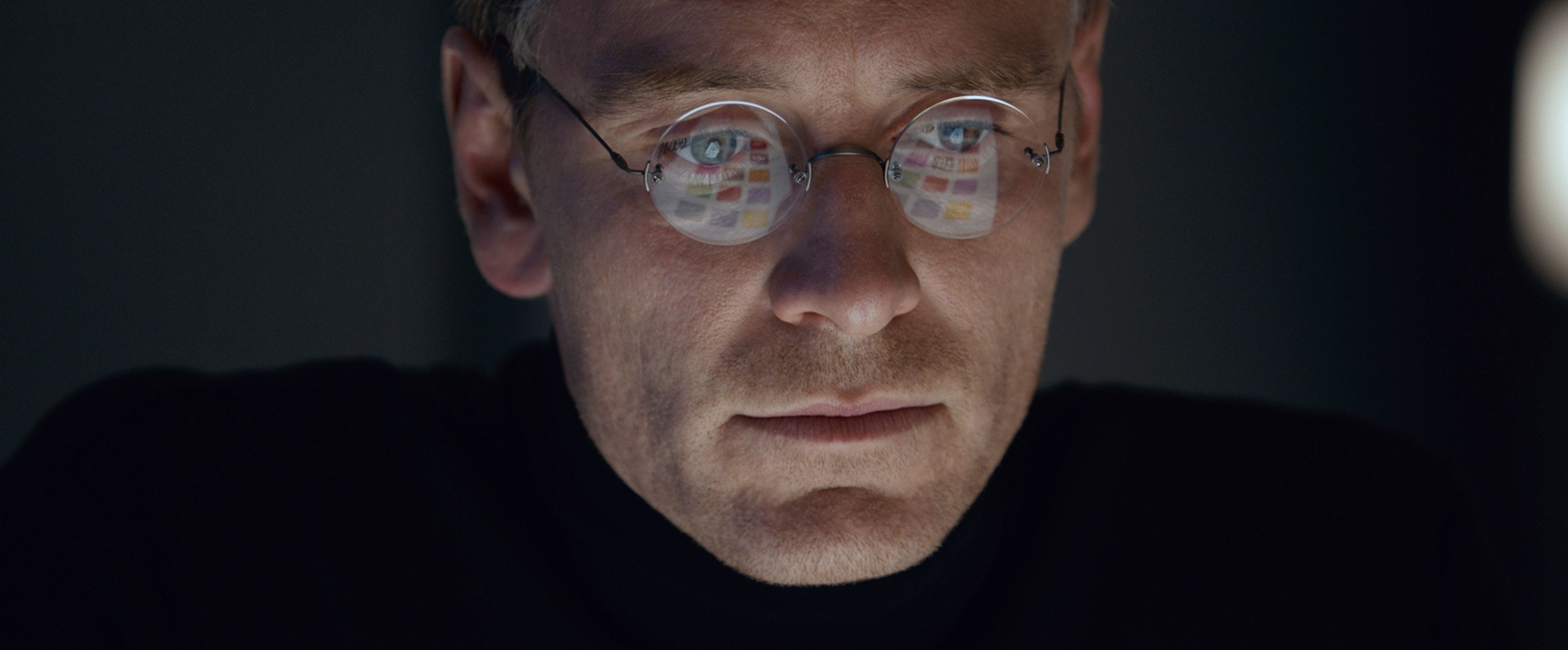 AARON SORKIN | WRITER
Steve genuinely believed that his methods got the best out of people in his employ. Oftentimes, he'd return a first submission and say: "You can do better. Do it again." After he received a second version, he'd return that and say: "You can do better. Do it again." Three times, four times. In actuality, he never even looked at the first, second, third or fourth versions. His expectation, more often than not justified, was that whoever it was could do better.

That might seem obnoxious, but that's actually a great gift, having someone who spurs you on to your best. He was successful in that regard. But I think some of his unpopular behaviour had more to do with his personality than with his initiative to achieve anyone's personal best. While he might have been cognisant of other managerial tactics, he got the results he was after.
MICHAEL FASSBENDER | STEVE JOBS
With any business, if you stand still too long, the competition passes you by. Steve Jobs was very aware of the need to constantly be moving forward. How many days off did the man take in 40 years? I would bet not many. If you have a vision you're trying to realise, and you spend roughly 40 years driving that vision, that's quite the feat. There was an element to Steve Jobs that enabled him to relentlessly drive this vision forward for decades. Sometimes people got trampled along the way.
KATE WINSLET | JOANNA HOFFMAN, APPLE MARKETING EXECUTIVE
He found it difficult working with anyone he felt wasn't working at their full potential. He often thought force would get the best out of others, which he thought he deserved, because he was giving his best. His employees were there because they were the top in their fields. He had extremely high standards that were often hard for everyone to live up to. I'm sure it was difficult working under those circumstances but that's how Steve was. And look what he achieved.
SETH ROGEN | STEVE WOZNIAK, APPLE CO-FOUNDER
Steve Jobs had his own way of ploughing through life and motivating those around him, who ultimately were driven to achieve the unfathomable. Jobs earned a reputation for being, for lack of a better phrase, a really difficult boss. He felt that in the service of a genius, taking extra time to insert a little kindness into his day-to-day interactions was not an efficient use of time. In his universe, those two qualities, genius and kindness, existed in a binary system, where it's either one or the other - zero or one, yes or no.
For your chance to win a double pass to an exclusive preview screening of Steve Jobs on Wednesday 20 January, 6.30pm at Event Cinemas Myer Centre CLICK HERE.
Get our daily business news
Sign up to our free email news updates.
Help us deliver quality journalism to you.
As a free and independent news site providing daily updates
during a period of unprecedented challenges for businesses everywhere
we call on your support