AT times when Brisbane entrepreneur Bevan Slattery could easily have given up and gone fishing for the rest of his life, he kept chasing potential.

From growing up in Rockhampton and swapping computer games with his mates, to running multimillion-dollar public companies, Slattery's journey has been one hell of a ride.

He left Rockhampton to develop his profile in government before realising the system wasn't for him. He came to Brisbane, started an accounting degree, but ended up catching the entrepreneurial bug and he hasn't been able to shake it since.

"I worked in different local government departments for three years and really liked certain aspects of it," says Slattery.

"But the whole time, and during my studies, I knew I needed to be in IT. Throughout those experiences, I also realised I just couldn't work for someone else."

And so the Slattery of today was born. His first venture, iSeek, was launched in 1998 as an educational internet content filtering business.

"I invested everything I had into iSeek and had literally no money left afterwards. I was living between friends, jumping trains and eating two-minute noodles for about a year," says Slattery.

"Although it was difficult at times, I knew I was where I was meant to be."

The iSeek venture was sold to Seattle company N2H2 in 2000 for about $27 million.

Sometimes, it helps to have a grand vision. But, at other times, it's best to simply follow your passion. It was Slattery's least ambitious project, Pipe Networks, that took him places he had never imagined.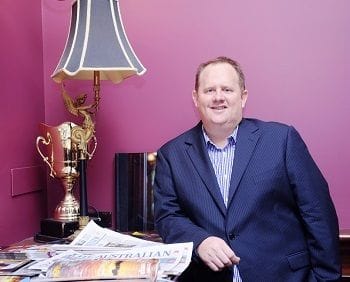 "I started Pipe with Steve Baxter," says Slattery. "Our goal was to make enough money to go fishing every Friday."

They fished once. Meanwhile, the pair designed a submarine cable from Sydney to Guam and grew the company into the largest independent fibre network in Australia.

Pipe Networks sold to TPG Telecom in May 2010 for an enterprise value of $430 million.

Slattery could have gone fishing for the rest of his life. He kept going.
"I'm like a dog chasing a car when it comes to opportunity," he says.
"Sometimes I don't know why I keep chasing it, but I just can't help myself."

Clearly, it's paying off.

In the aftermath of the GFC which Slattery says caused his greatest professional challenges to date he founded NEXTDC (ASX: NXT).

Established in 2010, the original idea for NEXTDC was an iPhone app. Slattery didn't want to build a data centre business unless it was transformative to the industry.

Very quickly, the vision was to become the most trusted, connected and recognised data centre provider in the Australian and New Zealand market.

"The data centre market was quite heated at the time, so once again for us it was all about taking the oxygen out of the market," Slattery says.

In three years, NEXTDC became an ASX 300 company with a market capitalisation of almost half a billion dollars.

It's the first project where Slattery developed both the idea and design but didn't personally finish the job.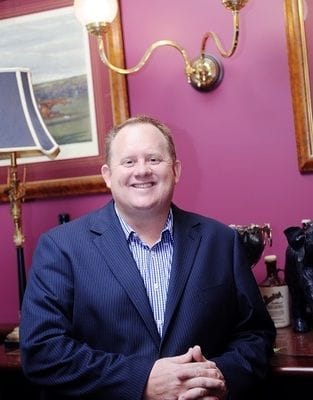 "There's always a reason to leave, sell and take a step back," he says.

Since then, Slattery has become synonymous with two ASX newcomers Megaport (ASX: MP1) and Superloop (ASX: SLC).

He's also at the helm of privately held SubPartners, a company he founded a few years ago to construct two undersea cable routes one from Perth to Singapore labelled APX west and another from Sydney to Los Angeles labelled APX east.

In March, Telstra announced it will be teaming up with SubPartners to build a new international submarine cable from Perth to Singapore.

Every project Slattery embarks on aims to transform industry.

Superloop is aiming to become the leading independent provider of fibre connectivity services across the Asia Pacific region. Megaport is aiming to become the leading provider of network interconnection services, originally across Asia Pacific, but now in Europe and the US as well.

Slattery offers some secrets to his success: unrelenting dedication, opportunity and passion. But being a private person who likes to 'keep things under wrap until they launch', he won't give everything away.

Much of the architecture behind his companies is top secret, however, long-term directions ring clear.

"The big tip is, if you want to be the leading network and interconnection provider in Asia Pacific, then Australia shouldn't be the focus," says Slattery.
Slattery's views on:
The NBN?
I agree with a minimum standard of ubiquitous network coverage across Australia. However, there wouldn't be much economic benefit going from 20MB to 100MB in the home over the next five to 10 years. In my honest opinion, a fibre-to-the-node network will do all these things and is something that could be deployed to 90 per cent of Australia in three to four years.
Who does business well in Brisbane?
There are a lot of success stories to come out of Brisbane. I'm always amazed by Corporate Travel Management (ASX: CTD) and Flight Centre (ASX: FLT). Both companies have done so well for themselves running out of Brisbane headquarters, gaining more and more revenue and increasingly being recognised as global players. They have created a lot of jobs in Queensland, which has a fantastic flow-on effect to our economy.
Entrepreneurship?
I firmly believe every person should try and start a business by the time they are 30. Everyone seems to aspire to work for someone, but really, we are all potential entrepreneurs. The size or success of the venture isn't anywhere near as important as the business skills and life lessons you take away from it.

There is a great period of time between leaving school to the age of 30 which is ideal for taking risks. It should be capitalised on while it can, because we progressively lose the entrepreneurial zeal with experience and wisdom.
Get our daily business news
Sign up to our free email news updates.