HOLDEN has received a bruising over the past few years following the announcement by General Motors it was bringing to a close its manufacturing plant in Australia.

And, with local production officially set to move offshore within the next year, the backlash and negativity surrounding the decision doesn't seem to let off.
However, director of Holden corporate strategy and planning Anthony Riemann (pictured) reinforces that the decision to cease domestic manufacturing was right to ensure Holden remains sustainable and profitable in the future.
He says it is a necessary part of growing the company, as the iconic Australian brand aims to lead the way in innovation in the automotive industry.
"We know we have a very bright and successful future," says Riemann.
"We have some great products coming, we know this is a great brand that will be a huge player in the market in future and we are excited about some of the innovation that is happening in the industry.
"The future looks great, but it is just about getting through the next 18 months until we do officially finish manufacturing in Australia. We are constantly in the headlines in a negative light, so trying to keep our people and customers excited about our brand and vehicles is what we are focussing on."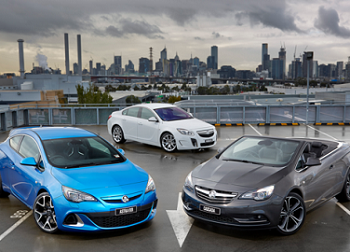 As a result of General Motor's decision at the end of 2013, about 2900 jobs have or will be impacted, comprising an estimated 1600 from the Elizabeth vehicle manufacturing plant in South Australia and about 1300 from Holden's Victorian workforce.
Holden will continue to have a significant presence in Australia beyond 2017, comprising a national sales company, a national parts distribution centre and a global design studio.
Holden's future product portfolio will see more than one-third of vehicles being sourced from Europe.
"There is still the misperception that Holden is leaving when we finish manufacturing at the end of next year," says Riemann.
"However, we already import over 60 per cent of our products today and we are going to import 100 per cent once manufacturing finishes up in Australia.
"This misperception during the time of transition is quite challenging because as part of the leadership team here at Holden we are always needing to make sure people are seeing the positives around what is happening. Although there is always negative news in the media, we need people to be positive about the future of the company."
Riemann joined GM Holden in 2004 at the vehicle manufacturing plant in Elizabeth as an IT operations associate and has since held a wide range of strategic, project and operational roles within GM Holden and GM International across Asia-Pacific.
This includes serving several years as the advisor to Holden's former managing director Mike Devereux.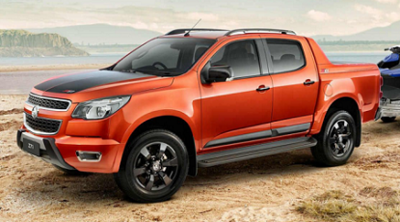 In his current role, Riemann oversees Holden's corporate strategy and business planning activities, manages key strategic projects, champions the innovation team and leads activities relating to Holden's NSC transition and plant closures.
He is also starting to look at mobility and the future of transportation around ride sharing and car sharing.
Earlier this year, General Motors and Lyft, America's fastest growing ride-share company, announced a long-term strategic alliance to create an integrated network of on-demand autonomous vehicles in the US.
GM invested $500 million in Lyft to help the company continue the rapid growth of its ride-sharing service.
"For us here, do we have a timeframe when that is going to be in Australia? No, we can't say that to date," says Riemann.
"Are we engaged with GM and working on how that will look in Australia? Certainly we are starting to work on those initial plans from a mobility point of view in terms of vehicle and ride sharing.
"That is where a lot of our focus is at the moment and we hope to have things in the marketplace in the near future."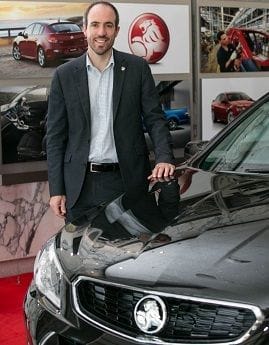 Along with this innovation in the ride-sharing space, Riemann says the company is aiming to innovate on the ground.
"We are also working on innovating our dealerships and making them a point of difference," he says.
"We hope by later this year you will see some new-look Holden dealerships which are an example of the dealerships of the future. Everyone always talks about the Genius Bar at the Apple store, and the interaction there, so how do we take that and apply that to sell vehicles to customers?
"We are doing very exciting work at the moment and, without being able to say too much, by the end of the year there will be some great examples of Holden trying and testing those new initiatives in the marketplace."
Riemann will be sharing more about the transition of Holden, including how it plans to grow as global leader, at the Strategy and Innovation World Forum in Sydney, which runs from May 26-27.
Sponsored by Business News Australia, the forum brings together leading business minds and creates a platform for strategy and innovation.
Other speakers include Jason Juma-Ross, head of tech, entertainment and comms at Facebook; Ryan Liddle, head of innovation at Woolworths; Jack Dan, national GM of Telstra; and Leigh Angus, head of innovation at Domino's.
Get our daily business news
Sign up to our free email news updates.