ENTREPRENEURSHIP is a busy business. It can be all-consuming, but it is important not to neglect your health
You don't have to turn to science to understand the benefits of getting in regular exercise, as Steve Hunt, from Media Hunt Communications, says, "it makes you feel fantastic and ready for the day".
In fact, the Harvard Business Review says, "regular exercise is part of your job".

And there is plenty of science behind the anecodotal evidence.

For example, one study, completed at the University of British Columbia, showed that regular aerobic exercise boosted the size of a person's hippocampus - the area involved in verbal memory and learning.

Business News Australia talked to three successful entrepreneurs about why being physically active is important to them.
Peter Gwynne, Choice Home Loans - "Anything worth doing takes a long time. So keep going at it"
Peter Gwynne approached his career in mortgage broking the same way he trained for an Ironman event - with focus and determination, taking one step at a time.
He is now one of the nation's top mortgage brokers, with settlements worth more than $100 million, which recently put him at number 36 in the MPA Top 100 Mortgage Professionals list.
He says he got the confidence pursue his business interests from his experience in Ironman.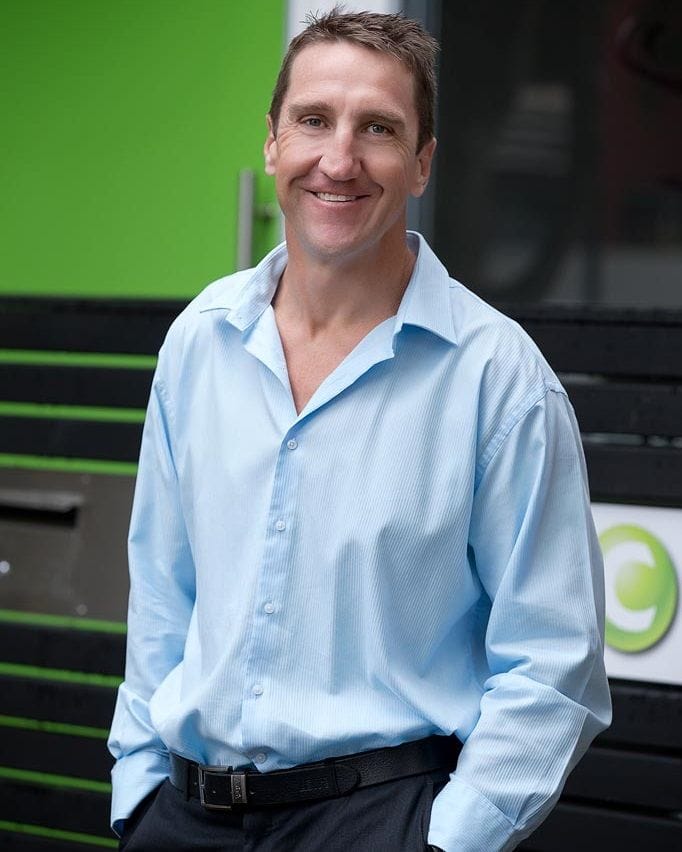 "It is not a short road; it is a long road anything worthwhile takes a long time to do. So keep going at it. Those who are consistent and keep going tend to kick goals and get where they are going," he says.
Gwynne has competed at the Hawaiian Ironman World Championship twice, one of the most gruelling athletic events in the world.
"Hawaii is very hard to qualify - if you don't have determination, guts and training, you won't get there. If you want to do well, you must put the work in.
"It is the same in business. You can't start a business off nothing. I got to where I am through sheer determination.
"I built my business off my sport. Once I had done Hawaii a couple of times, I had the belief that I could do anything."
Gwynne remembers building the value of his settlements in increments from $30 million, to $70 million, then to $100 million.
"That is way more than I ever thought possible, and the lesson I took from it is that I just kept going and going and this is where I have gotten to."
Currently, Gwynne focuses on time trial road racing. He recently won the 45-50-year age group at the Australian National Time Trial Championships and he has a goal to reach the podium in the World Championships of the same event next year.
Asha Burnley, Asha Burnley Health & Fitness - "It is about rewarding your body with strength and endorphins"
Asha Burnley's background is in triathlon, a sport in which she competed professionally. She now runs a fitness and lifestyle coaching business out of the Gold Coast, and is a social media star as well.
Dealing with the ups and downs of being an athlete has equipped Burnley with the resilience she has needed to pursue her goals as an entrepreneur.
"A lot of the skills and disciplines I used in my sport, such as goal setting, time management and mindset, have been applied in my business," she says.
"You learn more about yourself and your body and how you show up for situations. If you have a loss when you are competing, you know how to manage those emotions, and that applies in business."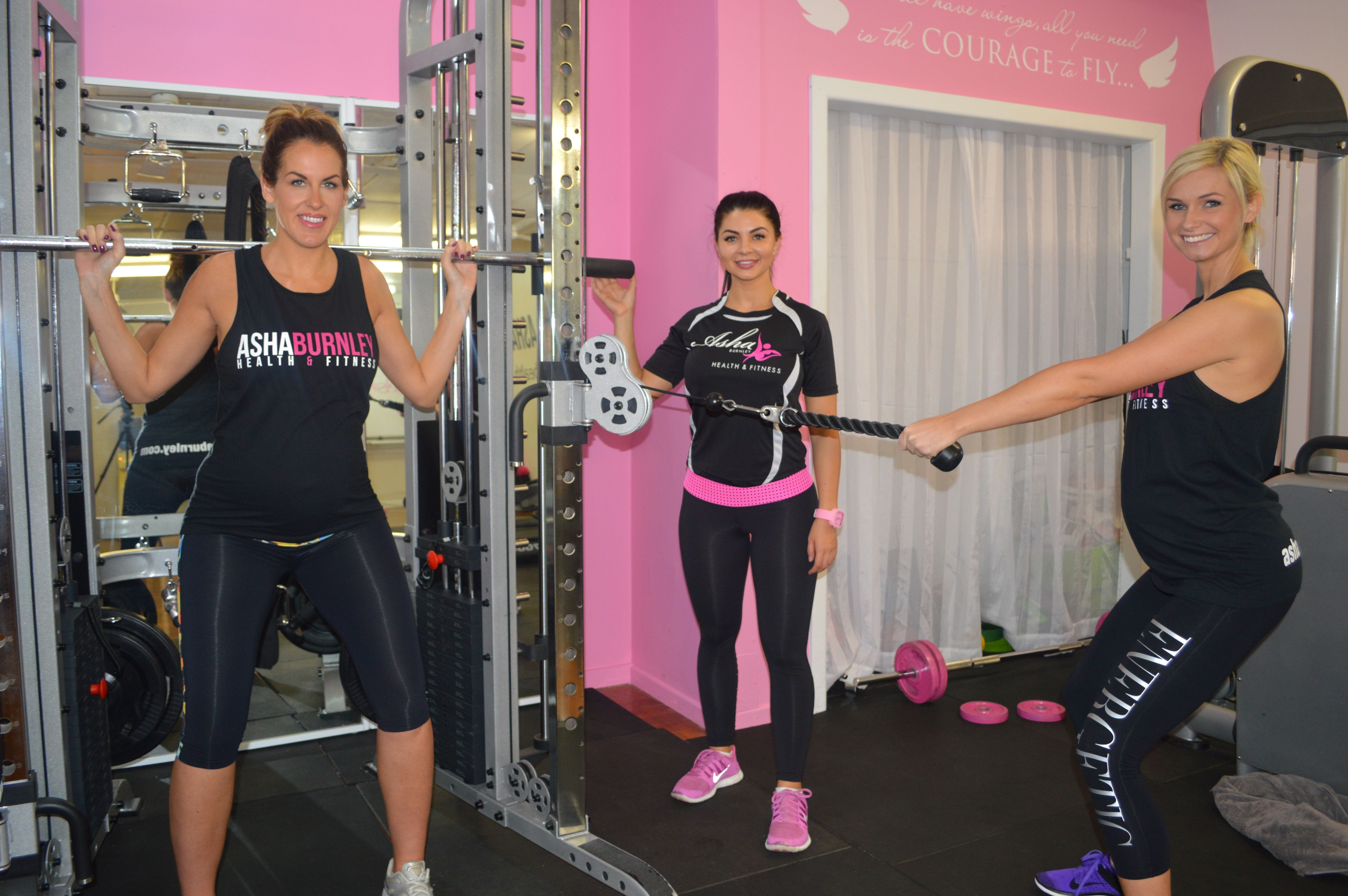 For Burnley, fitness time is non-negotiable.
"It is scheduled into my daily routine, as I am not my best self when I have not been working out. I would rather take an hour to go and work out and therefore apply myself more effectively."
How does Burnley maintain that motivation to get up early, to train hard and then to work hard as well?
"For me it is about your 'why' - the reason you are running your business that drives you. You can apply the same thing with your fitness. Having a clear 'why' on the days you are not motivated, to read or reconnect with, will drive you."
"I have noticed, definitely, in my business, there are days where it feels harder to do the work than others, but that is when I realise why I am doing it. It is a no-brainer, of course: To empower other women to positively transform their lifestyle."
Steve Hunt, Media Hunt Communications - "I think you become more focused in business, and I think I am a better dad, and better husband"
Self-described 'maniac' Steve Hunt has cycled more than 11,900 kilometres this year around 300km per week.
He leaves the house at 4.30am and arrives home by 7.15am to help get his kids ready for the day and to prepare himself for work at Media Hunt Communications.
Hunt says that he feels the benefits of cycling mentally and physically.
"It is physically and mentally putting demands on yourself while out in nature, and it makes you feel fantastic and ready for the day," says Hunt.
Hunt admits he goes to bed early and puts special attention on looking after his body by spending time in recovery and eating well.
Having started riding seriously seven years ago, Hunt says he notices the difference compared to when he started. He races competitively at the Murwillumbah Cycling Club.
"I think you become more focused in business, because you feel good. I think I am a better dad, and better husband.
"People tend to need to have their own space, and once that is out of the way, they are ready to roll up their sleeves and get stuck into it."
Hunt is also involved in a not-for-profit called Lighthouse, a rehabilitation facility which specialises in helping men who are battling addiction.
"It is really rewarding, and amazing to see the guys complete the program and become good contributors to society, rather than being in the depths of despair."
Get our daily business news
Sign up to our free email news updates.
Help us deliver quality journalism to you.
As a free and independent news site providing daily updates
during a period of unprecedented challenges for businesses everywhere
we call on your support