It's the food movement that goes by many names.
Whether you call it plant-based or cruelty-free, the vegan movement is more than just a quick trend; it's certainly here to stay.
In the last year, over nine million Americans went vegan and Australia became the fastest growing vegan market in the world. But still, many food and hospitality businesses fail to cater for what is becoming a large chunk of potential customers.
For most businesses, going totally vegan is off the cards. But to stay mobile, adaptive and welcoming, Australian eateries may need to consider a change.
That's the message from Emily Rice, the outreach and partnerships liaison from PETA Australia.
In her role at PETA, Rice works with businesses around the country to nudge them in a new direction and help them make changes that can open their doors up to potentially hundreds of new and returning customers.
"Let's say you're going out with a big group of friends for dinner, and if you've got one vegan in the group you're going to go somewhere they can eat," says Rice.
"As a restaurant, you have to be able to accommodate them because it determines whether or not they and all their friends or family go there. Vegans who go to a family dinner are tired of just being given a plate of hot chips. It makes a lot of sense to add a vegan option, and a good vegan option, not just something that relies on substituting or removing items, but a great vegan option."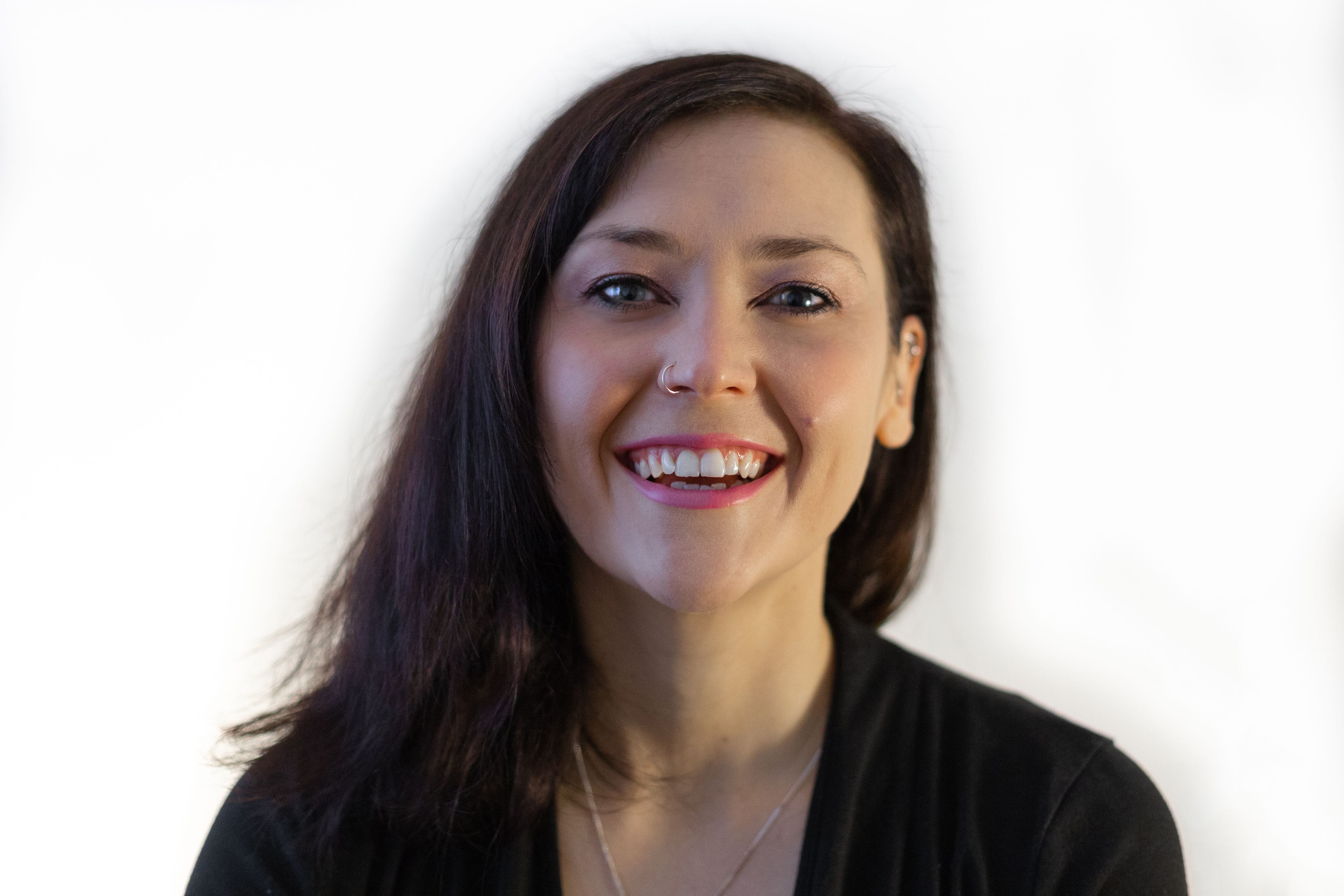 Emily Rice, PETA Outreach & Partnerships Liaison
Rice has helped a number of businesses successfully implement changes at high profile eateries around the country to make the establishment more welcoming to vegans and non-vegans alike.
"Jetstar recently launched a vegan menu on their flights which is great because it was the first vegan menu to be ordered on the plane, you don't have to pre-order it," says Rice.
"This was huge because it moved veganism out of this niche specialty into something without requiring any forward planning on behalf of the consumer."
"We've helped other businesses like San Churro to introduce vegan items by making really simple tweaks. Where before they might have been cooking using egg they instead use one of the many other binders on the market."
Of course, vegan foods aren't just for people who exclusively eat plant-based food. Around the country, more Aussies are changing their eating habits to reduce meat consumption.
In light of climate change and environmental concerns, many are doing their part to reduce consumption of meat and are looking for greener restaurant alternatives.
"In Australia at the moment we're already a health conscious nation, and on top of that we're quite a socially driven nation. We're small enough to care about each other and the environment," says Rice.
"It means that any business which responds to that would find they're tapped into this incredible market that isn't limited to just vegans, but crosses over into pescatarian, meatless Mondays and things like that. It's not exclusive just to vegans."
One business that has tapped into the hugely expanding vegan market is Lord of the Fries (LOTF).
Established in Melbourne in 2004, LOTF has quickly become the largest vegan fast-food restaurant in the Southern Hemisphere.
Mark Koronczyk, founder of LOTF, says they've managed to become so popular because of the care and quality they put into their vegan fast-food alternatives.
"We try to focus on our fries," says Koronczyk.
"Everyone loves our fries, because no one else has an offering like that in the marketplace. Most people coming in are not vegan, they're just after some good fries which are really hard to get."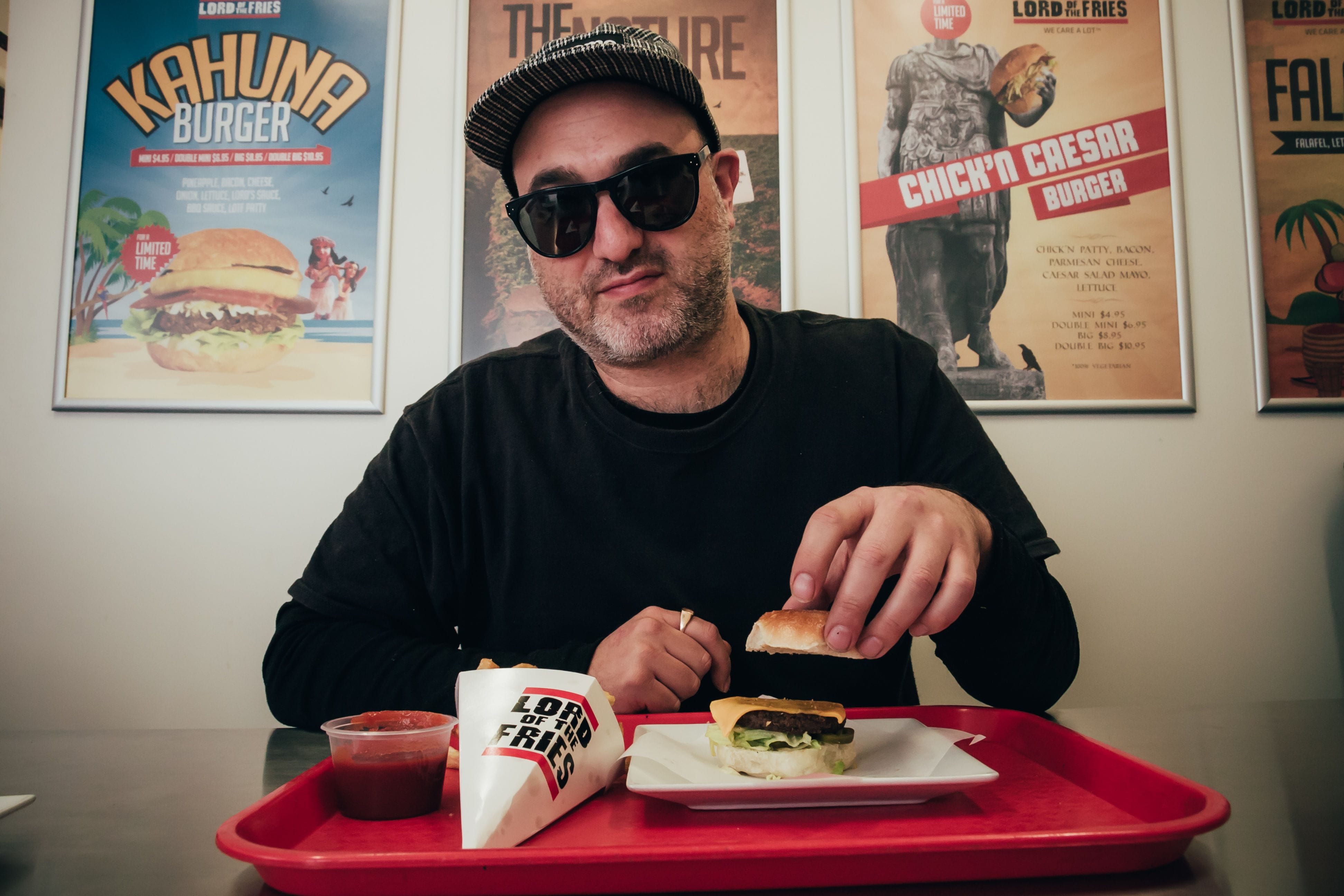 Mark Koronczyk, co-founder of Lord of the Fries
LOTF is exclusively vegan and sells a variety of hot-dogs, burgers and snacks that are all entirely plant based. Recently, LOTF partnered with US-based fake meat manufacturer Beyond Meat to concoct a brand new "bloody" beef patty that customers swear by.
"There are signs on every poster that say we are 100 per cent vegan, so we don't shy away from it, but at the same time it's not our main selling point. We've always just wanted to sell good food," says Koronczyk.
"We just use the best ingredients possible and team up with some incredible innovations to stay on the cusp of what's happening around us. Partnering with Beyond Meat and getting exclusive rights has been pretty huge for us."
"There's quite a few in Australia and New Zealand too that are innovating in plant based food, and we're always on the lookout to collaborate with these brands and bring them to the forefront; make it mainstream. It's what we've always wanted to do."
In a similar vein to LOTF is The Green Lion, a Balmain-based pub that sells exclusively vegan meals.
Co-founder Bhavani Baumann says she just wanted to create something that was as good as what meat-eaters have, but entirely vegan.
"I got sick of being offered something random as opposed to a normal burger. I just wanted the same beetroot, lettuce, tomato, cheese, that everyone else has," says Baumann.
The Green Lion, Sydney's only vegan pub, made international headlines for its quintessential Aussie pub food made entirely without meat or animal products.
"I did a lot of market research and put the idea out to vegan communities and they went absolutely berserk over the idea," says Baumann.
"It's just Aussie bar food that happens to not have animal products in it. We get a lot of meat eaters coming here because a lot of people are dropping their meat consumption; they might not be vegan but they want to eat less meat. We don't preach; it's not like a vegan pub where everyone is preaching about veganism, it just happens to have no meat in the food."
In terms of how to transform your business to tap into this accelerating movement, Baumann says the best place to start is to do your research.
"We did a lot of research and taste testing, especially with our fake meats," says Baumann.
"Don't skimp on the base ingredients because that's really what makes your product. Make sure your idea is what people want. The vegan community is so keen to have more stuff so they're always willing to help with market research; all you need to do is go on the forums."
Plus, the changes are often very simple, according to Rice.
"Often there's something that a vegan won't eat, but there's often no reason for it being in the dish. You don't need egg, and there's so many other options outside of egg for binders," says Rice.
"If you are scared of going through with it you just have to look at the stories around the world of businesses that have embraced veganism and suffered no consequences."
"It's not uncharted territory anymore."
Never miss a news update, subscribe here. Follow us on Facebook, LinkedIn, Instagram and Twitter.
Business News Australia
Get our daily business news
Sign up to our free email news updates.
Help us deliver quality journalism to you.
As a free and independent news site providing daily updates
during a period of unprecedented challenges for businesses everywhere
we call on your support