YOGA queen Michelle Merrifield is stretching her Essence of Living brand across the Gold Coast with plans for a second studio at Southport.

Merrifield, who began building her health and fitness empire at Mermaid Beach in 2004 when she was just 22 years old, is making the move to the Malouf family's Ferry Road Market.

She says the new studio, scheduled to open in February, could lead to a move into Brisbane where the Maloufs also own James Street Market.
She also has her eyes set on building a purpose-built standalone facility in the next couple of years.
"The owners approached me and asked if I wanted to open a studio there and James Street and I just thought it sounded fantastic," says Merrifield.

She plans to explore opening in Brisbane's upmarket lifestyle precinct in the Valley in the next few years.

"From a business perspective, Southport is ideal – it's a high-density area that's really untapped, without too many businesses offering similar services to mine, and also where the city is putting all of its future investment," says Merrifield.

The Ferry Road lease is across 160sqm of studio and retail space. While it's a smaller than Essence of Living at Mermaid Beach, the new studio will host 56 classes in its launch week alone.

Merrifield, a finalist in the 2014 Gold Coast Young Entrepreneur Awards, has a world of experience behind her extending to studying yoga in India and New York, developing two apps, an online television initiative, five DVDs and another seven in the pipeline.

Over the past decade, Merrifield has grown her clientele from 200 to 2000 Essence enthusiasts per week, a demographic stretching from toddlers to 95 year olds.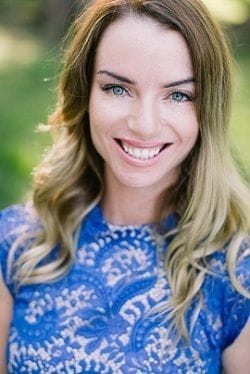 In 2005, Merrifield was contracted by Gold Coast City Council to provide the free Active and Healthy Living fitness programs which saw free yoga introduced to Gold Coast parklands.

After gaining a following for her unique teaching style, she established Essence of Living as a Registered Training Organisation for Certificates III and IV in Fitness with a specialisation in yoga and Pilates in 2006.

"The hands down best thing I ever did for my business was starting a teaching training academy," says Merrifield.

"People pay to train through us and pick up wisdoms along the way in philosophy and different cultures, and then I handpick the best from the training courses to become part of the Essence team judging by their attitude, skills and relatability with others.

"Staff are constantly in a state of flux because they are generally young women who then go on to start families or move away, but having the academy completely safeguards us."

While this leverages the business financially, Merrifield says growing her clientele has come down to something more intrinsic.

"I think what sets apart Essence of Living is that I'm not only committed to growing the business, but also the continuation of my own personal learning and growth," says Merrifield.

"I've studied the art and practice of yoga all over the world to bring the best and most authentic training to the studio, including study at Brahmani training centre in India and Jivamukti Yoga centre in New York, where I lived for three months each and continue to visit.

"I've always felt like this was my life's purpose – to inspire people to be the best versions of themselves."
Get our daily business news
Sign up to our free email news updates.