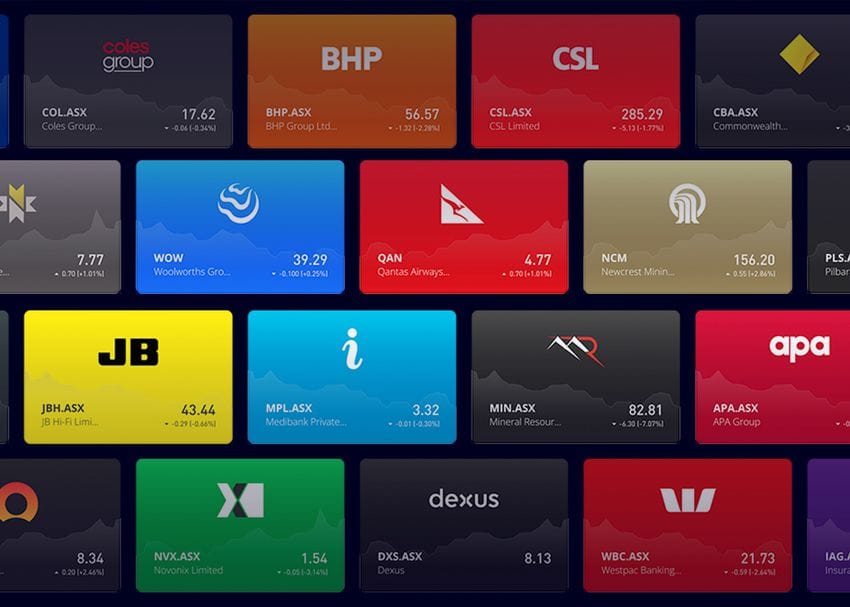 ASX trading is now available on eToro with 0% Commission - here's how to get started
eToro, the world's leading social trading platform, has recently made stocks listed on the Australian Stock Exchange (ASX) available for users to trade with 0% commission - opening up a whole new raft of opportunities for those wanting to dive into the Australian market.
To take advantage of a stock market that is growing in popularity with investors, eToro has made 77 ASX shares available for the public to trade, including some of the country's largest companies like Qantas (ASX: QAN), Commonwealth Bank (ASX: CBA) and Fortescue Metals (ASX: FMG).
Much like trading US stocks and other assets, the ASX lets traders buy or sell a share in a publicly traded company.
For those familiar with eToro, the trading process is virtually the same as any other asset on the platform. The difference with ASX is the diversity of the exchange's landscape of major companies.
Many eToro users might already have a well-rounded portfolio comprising global stocks and other assets like cryptocurrencies and ETFs, so why consider trading ASX stocks?
According to eToro market analyst Josh Gilbert, access to the ASX opens trader portfolios up to greater diversification - particularly those wanting to look outside of the tech-heavy US indices.
"Australian companies are leaders in energy and commodities, with raw resources and favourable trade relationships making it an attractive investment destination for investors," Gilbert said.
"The Australian economy has also demonstrated a high level of resilience compared to most other economies during economic crises."
Looking at the ASX 200 - an index that tracks the movements of the largest 200 companies on the ASX - supports Gilbert's comments. Of the 200, nearly one third of the companies are those in the financial sector (like Commonwealth Bank (ASX: CBA) and National Australia Bank (ASX: NAB)), while the mining and resources sector is the second largest and includes companies such as BHP Group (ASX: BHP) and Andrew 'Twiggy' Forrest-founded mining giant Fortescue Metals Group (ASX: FMG).
According to Gilbert, the Australian market is also well-established as being one that pays dividends.
"Dividends have contributed 53 per cent of returns over the 121 years to 2021 compared to just 42 per cent in the US and the ASX is one of the highest yielding major indices globally. On top of this, the ASX200 has a large weighting towards finance and materials, making up over 50 per cent of the index," Gilbert said.
"This is vastly different from the S&P500, where these two sectors only account for 13 per cent of the index."
Further, the ASX may provide advantages over US stocks during the current bear market conditions, considering the large amount of 'recession proof' stocks in sectors like consumer staples, healthcare and gold - for example, Coles (ASX: COL), CSL (ASX: CSL) and Newcrest Mining (ASX: NCM).
For those unfamiliar with the ASX, the list of companies that sit in the ASX 100 is a good place to start to find out the heavy hitters in the Australian market. However, eToro users should do research before trading - be it via reading financial news publications or monitoring the price movement via eToro's website and app platforms.
eToro provides various research tools to help investors when analysing investments - for example, investors can see each stock's price action via charts, revenues and margins, plus dividend yield.
And for those who want to diversify without the hassle of learning about individual companies, eToro has also launched a new AussieEconomy Smart Portfolio which bundles a bunch of ASX listed stocks into one managed package.
This includes stocks in a range of sectors, including mining, oil & gas, financials, healthcare, software and chemicals. Holdings include BHP Billiton (ASX: BHP), National Australia Bank (ASX: NAB), Woodside Energy Group (ASX: WDS) and more.
"We know that Aussie investors have a strong home bias, with 65% currently invested or planning to invest in Australian equities. This new portfolio provides an accessible way for Australian retail investors to get exposure to their leading, home-grown companies," Gilbert said.
eToro's Smart Portfolios offer investors exposure to various market themes. Bundling together several assets under a defined methodology and employing a passive investment approach, eToro's Smart Portfolios are long-term investment solutions that offer diversification with no management fees.
Get started with investing in ASX today with 0% commission.