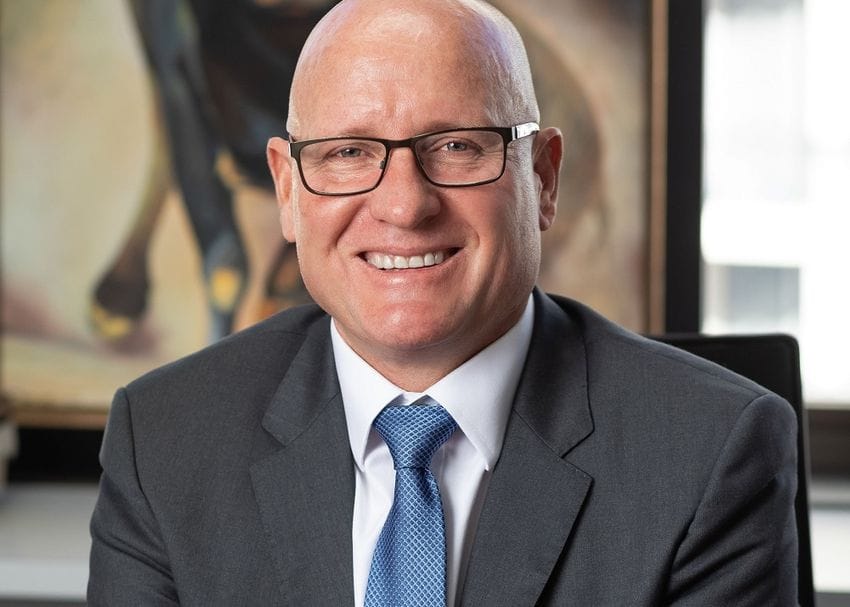 Finexia pays maiden dividend to shareholders amid strong growth in underlying FY23 earnings
Specialist private credit provider Finexia Financial Group Limited (ASX: FNX) has posted a net profit of $3.21 million for FY23 following a surge in its core activities and interest-earnings assets, leading the company to declare its first ever dividend for shareholders.
While the bottom-line profit remains relatively steady with the previous year's $3.29 million result, Finexia says shareholders have been rewarded for the company's underlying performance as pre-tax earnings increased 12.1 per cent to $4.3 million.
The result was built on a 35 per cent surge in full-year revenue from core activities to $14.22 million, a result that was posted amid challenging macroeconomic conditions.
Finexia's executive chairman Neil Sheather has described FY23 as a period of 'significant achievement' for the group that has been supported by foundations for growth laid in previous years.
"Whilst the external environment has presented a number of challenges, the group has delivered a third consecutive year of profit for shareholders," Sheather says.
Finexia, an ASX-listed specialist private credit provider backed by funds-management experience, operates three business segments - Private Credit, Funds & Asset Management, and Equity Capital Markets – all of which performed strongly during the year.
Finexia grew its average interest-earning assets – comprising the private credit loan book and group investments - by 78 per cent to $123 million in FY23. This represented strong growth across its key products, namely The Stay Company Income Fund, the Childcare Income Fund and Prime Asset Backed Lending, of which $70 million is off balance sheet.
The company expanded its funds management operations in FY23 with the launch of the Childcare Income Fund earlier this year. The fund provides a non-bank funding solution for experienced childcare and early learning centre operators to acquire, open and trade-up centres across Australia.
The group also grew the asset base of its StayCo division, a short-stay accommodation group operating in the holiday hotspot of southeast Queensland, through the acquisition of two new properties on the Gold Coast.
The acquisitions, which bring the StayCo portfolio to more than 600 rooms across 10 properties, were facilitated by a $7 million capital raising by the Finexia-managed The Stay Company Income Fund.
StayCo contributed $4.68 million towards group revenue in FY23 amid continued strength in the domestic tourism market.
A significant expansion of Finexia's private credit loan book, which saw a doubling of the total amount drawn down over the year, has been the main driver of full-year revenue growth.
"The board views this as an outstanding achievement in the face of uncertainty brought about by challenging macroeconomic conditions, rising interest rates and the knock-on effect to the cost of capital," Sheather says.
"Finexia has demonstrated a high degree of resilience in maintaining its target net interest margin of more than 500 basis points during this period of heightened volatility.
"This has largely been achieved through a disciplined approach to loan origination and deal analysis without compromise of our credit standards, as highlighted by the fact that loan impairment is running at impressively low 0.19 per cent across the loan book."
Finexia ended FY23 with a strong cash position of $5.74 million, up from $2.72 million in FY22.
Sheather also notes that the net profit after tax for FY23 of $3.21 million comprises a cash profit of $2.76 million, or 86 per cent of the statutory profit.
"This further strengthens the cash position of the group and our capacity to pay a dividend for the first time," he says.
The final dividend of 2c per share is being paid from earnings of 8c per share.
The payout, which represents a yield of 8.5 per cent on the share price prior to the profit announcement, is also accompanied by a dividend reinvestment plan for shareholders.
Sheather remains confident in Finexia's performance in the current year and has affirmed the company's commitment to the group's core activities as a private credit specialist.
"Finexia is uniquely positioned to continue to take advantage of market dynamics as traditional funding sources, including the major banks, tighten access to credit and temper their willingness to finance certain sectors in the economy," he says.