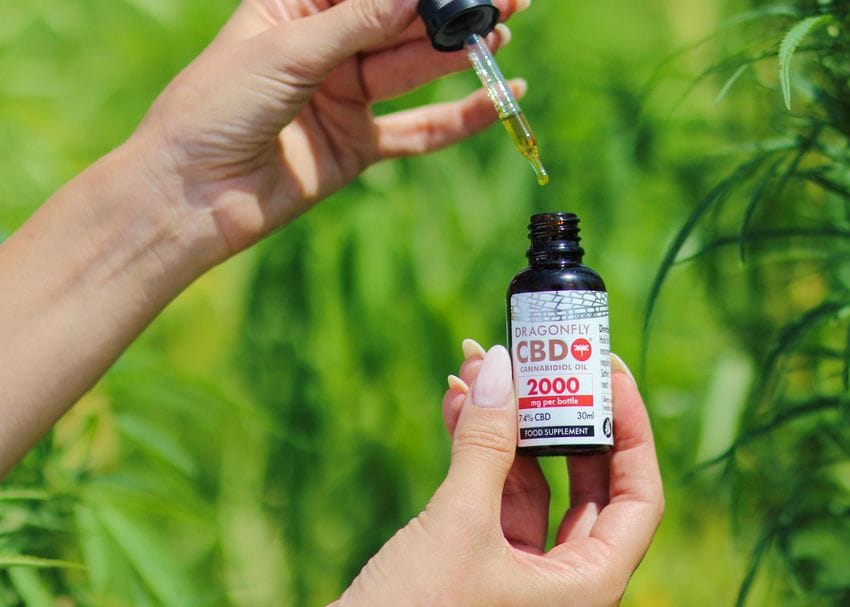 UK's top CBD brand Dragonfly Biosciences set for $30m float on ASX
Dragonfly Biosciences, one of the UK's leading retail distributors of CBD health and lifestyle products group, is poised for an IPO of up to $30 million on the Australian Securities Exchange as the company looks to expand into emerging Asian markets.
The founder-led company, a 'seed-to-shelf' organic developer and retailer of premium cannabidiol (CBD), plans to use Australia as a beachhead for its push into Asia after making preliminary inroads into the US, Europe, Australia and New Zealand.
Backed by branded, white label and wholesale revenue streams for its unique, proprietary CBD formulations, Dragonfly Biosciences has set ambitious revenue growth targets over the next two years as it ramps up its sales and marketing presence in the Asia-Pacific region.
Dragonfly has a well-established broad retail position in the UK, where its products are sold by retail giants Boots, Tesco and Sainsbury's, as well as its white label and wholesale services in the UK, European and Australian markets.
Among Dragonfly's innovative range is a CBD-infused skin patch launched to the market in November last year. The patch, which is not subject to the same restrictions as orally consumed CBD products, offers a discreet alternative for CBD delivery to treat symptoms of menopause and sleep disorders and enhance brain health.
"Retailers are demanding new innovative products and we've developed a CBD range that includes everyday products such as sun care and toothpaste," says Dragonfly CEO Regan Saveall.
The company, which also owns more than 100ha of organically accredited land for medicinal cannabis cultivation in Bulgaria, took ownership of Premium Extraction Services in 2021, giving it control of a state-of-the-art ethanol extraction facility in Romania and providing capacity for the large-scale delivery of over 1000kg of CBD per month.
After securing Therapeutic Goods Administration (TGA) Special Access Scheme approval for its products in Australia last year, the UK-based Dragonfly Biosciences says it is committed to obtaining full TGA approval for the entire Dragonfly CBD product range following the IPO.
Saveall says an ASX listing positions the company in a capital market that is broadly receptive to the CBD industry.
"We recognise that the Australian market is pivotal to supporting our growth in the Asia-Pacific region," Saveall says.
"While we're already authorised to sell CBD products in Australia under the TGA's Special Access Scheme, we're also looking to leverage our TGA protocols, which are recognised by the US Federal Drug Administration, as we look to expand into the US market."
Dragonfly says it is in discussion with two major national retailers to prepare for multi-channel distribution once approvals have been secured in US jurisdictions.
Dragonfly has also partnered with Italy's GB Pharma to drive early market entry into Israel in the current quarter, following legislative approvals in Israel.
Its push into Asia has been buoyed by a distribution agreement with Malaysia's Focus Dynamics.
The proposed IPO, overseen by Finexia Securities and RM Capital as joint lead managers, is seeking to raise between $3 million and $5 million through the issue of a minimum of 15 million shares, and up to a maximum of 25 million shares, at 20c each.
For every two shares acquired, new investors are entitled to one share option at 35c per share, exercisable before 31 December 2024.
Should the maximum subscription be achieved, Dragonfly Biosciences will have 152 million shares on issue, capitalising the company at $30.4 million. Finexia has tracked the Dragonfly Biosciences journey from early startup stage and holds a small equity interest in the company.
Finexia managing director Neil Sheather says an ASX listing will strategically position Dragonfly Biosciences to execute its growth strategy in Asia.
"Australian capital markets have a firm understanding of the medicinal cannabis story," Sheather says.
"Dragonfly Biosciences already has product in Australia and is making headway here, and while Australia itself is a relatively small market, the company has a strong presence in the UK from a retail perspective. This offers a genuine opportunity to leverage that profile into Asia as the regulatory barriers are reduced across the region.
"The company's strength lies in its vertically integrated model where it controls the entire process from seed to shelf. It has also developed a range of innovative products that have driven its growth in the UK."
Dragonfly Biosciences was founded in 2017 by seasoned entrepreneurs Chris Wronski and Radost Draganova, who remain executive directors of the company. Draganova chairs the Dragonfly board.
Dragonfly Biosciences owns more than 100ha of organically accredited land that the company says is critical to maintaining quality control of its products. The company has capacity to scale to more than 650ha, with a further 300ha identified for future growth.
The company plans to use the proceeds of the IPO largely for brand building and marketing, as well as new product development.
The Dragonfly Biosciences IPO opened on 4 July with the company scheduled to make its debut on the ASX in August.