In this special annual report, Business News Australia uncovers Brisbane's leading public companies and shares an insight into their success.
31. EML Payments
ASX: EML
DIVERSIFIED FINANCIALS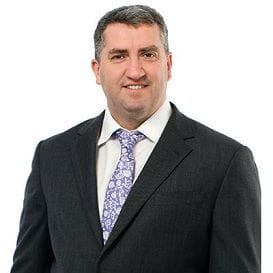 2015 Rank: n/a
Market Cap April 2016: $274m
CEO & MD: Tom Cregan
1H16 Profit: $632,874
1H16 Revenue: $10.6m
Staff: 50
Listed: 2006
KICKING goals is what EML Payments (formerly Emerchants) does best lately.
Under its belt, the company holds big clients such as bet365, CrownBet, William Hill, Ladbrokes and Cash Convertors.
Chances are, if you hold prepaid debit or non-reloadable cards in your wallet, such as good food vouchers or Sportsbet EFTPOS cards, these are being managed by EML Payments.
More dollars were loaded on these cards than ever before in Europe and Australia during EML Payments' most recent reporting period.
This came through in profits, with Emerchants' prepaid European business seeing profit growth of 476 per cent over the period. Its Australian profits weren't quite as high, leading to a group profit rise of only 2 per cent.
32. Sunland Group
ASX: SDG
REAL ESTATE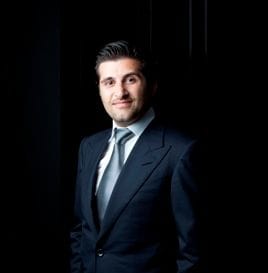 2015 Rank: 32
Market Cap April 2016: $255m
MD: Sahba Abedian
1H16 Profit: $3.2m
1H16 Revenue: $79.9m
Staff: 117
Listed: 1995
SUNLAND Group is taking a cautious view of property markets despite showing confidence in the fortunes of south-east Queensland.
The property develeoper, whose first Brisbane luxury high rise is taking shape in the CBD, posted a steady FY16 interim profit. Managing director Sahba Abedian says caution is required amid volatility in global investment markets.
The property developer recorded $79.9 million in revenue from 120 settlements in the first half, down from $97.3 million a year earlier. Settlements from the sold-out Abian won't flow to the bottom line until after the project is competed in 2017.
Sunland celebrated a number of wins in the river city, with approvals secured for Pink Palace at St Lucia and Grace on Coronation in Toowong.
The company also recently acquired Greenmount Resort on the Gold Coast for $26 million.
Sunland has a national portfolio of more than 6000 homes, urban developments and multi-storey apartments valued at $3.7 billion. Read More
33. Cardno
ASX: CDD
CAPITAL GOODS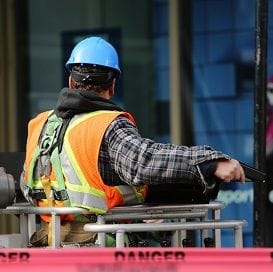 2015 Rank: 25
Market Cap April 2016: $251m
CEO: Richard Wankmuller
1H16 Loss: $53.6m
1H16 Revenue: $597m
Staff: 8000
Listed: 2004
CARDNO has swung into the red with a $53.6 million loss in the first half, down from a profit of $31.5 million a year earlier.
The infrastructure firm's bottom line was hit with a $59.1 million writedown relating to the sale of its Cardno ATC business in the US, which was acquired in 2012 prior to the resources downturn.
The company has appointed a number of US-based executives to the senior management team and board to strengthen its presence in the region. Peter Barker was also appointed CFO in February.
The company secured $78 million through a capital raising, and says it is on track to cut overheads by $20 million through a strategic review.
34. Sedgman
ASX: SDM
INDUSTRIALS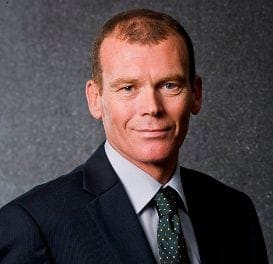 2015 Rank: 40
Market Cap April 2016: $224m
CEO & MD: Peter Watson
1H16 Profit: $8.2m
1H16 Revenue: $224.9m
Staff: 650
Listed: 2006
SEDGMAN navigated difficult market conditions to deliver a boost in both half-year revenue and profit.
The resource sector services company reduced costs and lifted sales revenue for a number of projects to offset a slowdown in the mining industry.
Construction group CIMIC launched a $256 million takeover bid for Sedgman earlier this year, taking its stake in the company from 37 per cent to 96.29 per cent. CIMIC has lodged a compulsory acquisition notice with ASIC to acquire the remaining shares.
The company maintains a strong order book of $372 million, but anticipates a softer second half.
35. Capilano Honey
ASX: CZZ
FOOD, BEVERAGE & TOBACCO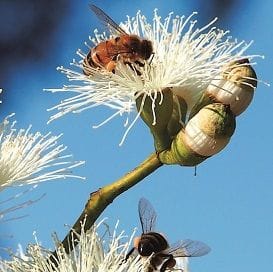 2015 Rank: 48
Market Cap April 2016: $176m
MD: Ben McKee
1H16 Profit: $7.8m
1H16 Revenue: $67.1m
Staff: 185
Listed: 2012
CAPILANO Honey tasted sweet success in the first half, with profit up 52 per cent compared to a year earlier, driven by an increase in exports to Asia.
The company has managed to mitigate rising costs and increased competition by innovating its sales mix and bolstering inventory. Capilano's honey stock equates to $32.6 million.
A factory in Victoria was recommissioned to expand operational capability, while retail honey production was relocated to the Maryborough site to allow the Brisbane headquarters to focus on packing.
Capilano teamed up with natural health company Comvita in March to form an apiary business to deliver a premium honey range, featuring Leptospermum honey.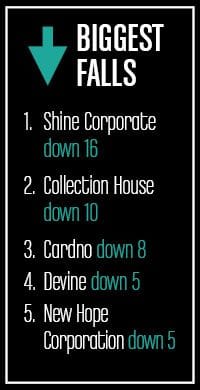 36. Superloop
ASX: SLC
TELECOMMUNICATION SERVICES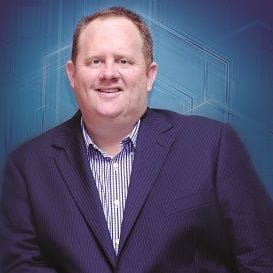 2015 Rank: n/a
Market Cap April 2016: $174m
CEO (interim): Bevan Slattery
1H16 Loss: $3.98m
1H16 Revenue: $1.94m
Staff: 36
Listed: 2015
IN SIX months, Superloop grew its customer base from a handful to more than 120.
Serial telco entrepreneur and founder Bevan Slattery holds a vision to build Superloop into the leading independent provider of fibre connectivity services across the Asia Pacific region.
With initial plans to connect more than 80 data centres in four key markets, his strategy is centred on buying into a large share of the growing wealth of data in the region.
Singapore is the epicentre and Superloop has quickly swooped on rolling out 132km of the core fibre network in this area.
The core Singapore network went live in October. Australia is now also live and operational, while Hong Kong is on track for completion in 2017.
A loss was always to be expected for the latest half-year period, consistent with the construction and development phase of an infrastructure-heavy business.
The company said in February it was on track to achieve annualised recurring revenue of $10 million by July 2016.
Around the same time, a board shakeup took place. Slattery took the helm as founding CEO Daniel Abrahams moved into the newly created position of chief infrastructure officer, a role focused on the delivery of major projects in Hong Kong and Singapore.
37. Reef Casino
ASX: RCT
CONSUMER SERVICES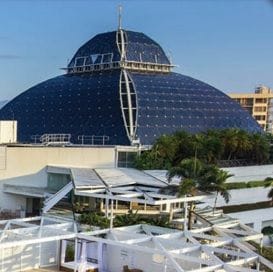 2015 Rank: n/a
Market Cap April 2016: $172m
CEO: Allan Tan
CY15 Profit: $7.5m
CY16 Revenue: $25.1m
Staff: n/a
Listed: 1994
CAIRNS casino operator Reef Casino Trust posted a 24 per cent lift in profit for the full-year, bolstered by strong trading during Chinese New Year and high tourist season in the third quarter.
Following a failed takeover bid by Aquis in 2014, the Brisbane-headquartered business shifted its focus to capital investment.
Reef Casino Trust launched a loyalty program and marketing initiatives in South-East Asia to entice highrollers to The Reef Hotel Casino, which was refurbished last year.
The growth strategy combined with new flight routes to Cairns and lower Australian dollar is expected to boost revenue this year.
38. Data#3
ASX: DTL
SOFTWARE & SERVICES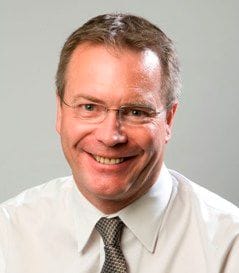 2015 Rank: 43
Market Cap April 2016: $168m
CEO & MD: Laurence Baynham
1H16 Profit: $4.3m
1H16 Revenue: $457.5m
Staff: 1110
Listed: 1997
TECHNOLOGY leader Data#3 enjoyed a 19.2 per cent increase in net profit during the first half of FY16 as more people move to cloud solutions.
The company, which works with Microsoft Azure and Office 365, ended the period with a strong balance sheet and no debt.
Cloud was the fastest growing segment for Data#3, up 36 per cent year on year and on track for the $100 million milestone in fiscal 2016.
Morgans analyst Nick Harris notes Data#3 doesn't have a strong recurring revenue base, but its 'earnings momentum looks to be positively positioned'. Read More
39. Watpac
ASX: WTP
INDUSTRIALS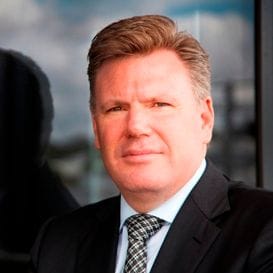 2015 Rank: 41
Market Cap April 2016: $165m
CEO & MD: Martin Monro
1H16 Profit: $6.7m
1H16 Revenue: $621.9m
Staff: 1350
Listed: 1985
WATPAC is moving from mining and civil into the current money pit of construction.
The Brisbane company welcomed a revenue rise of 4.5 per cent and a $500,000 boost in underlying net profit after tax.
Watpac now scores 85 per cent of its revenue from construction, with this division seeing pre-tax revenues climb $15.8 million from the prior corresponding period.
The project delivery company is still dipping into mining contracts in the tens of millions, but Queensland construction contracts are its standouts.
After a two-year build, Watpac delivered the $230 million Gold Coast Private Hospital in March, which is co-located with the public Gold Coast University Hospital. More locally, Watpac won the $325 million contract for residential, hotel and dining precinct Mary Lane, anticipating completion in 2018.
40. Shine
ASX: SHJ
CONSUMER DISCRETIONARY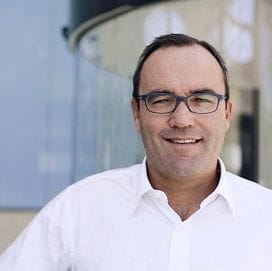 2015 Rank: 24
Market Cap April 2016: $146m
CEO: Courtney Petersen
MD: Simon Morrison
1H16 Profit: $1.3m
1H16 Revenue: $64m
Staff: 600
Listed: 2013
INVESTORS in Shine took the first opportunity to dump shares after being locked in a trading halt ahead of the law firm announcing a 90 per cent slump in half-year profit.
Shine's share price plummeted to a low of 47c from $2 during the turbulent earnings period, which was marked by a $17.5 million provision after a review of operations showed a number of personal injury cases on its books likely to fail.
The law firm was buoyed by a landmark agreement over a $250 million class action against hip implant manufacturers DePuy and Johnson & Johnson in March.
Shine has reaffirmed its full-year EBITDA guidance to be in the range of $24 million to $28 million.


Get our daily business news
Sign up to our free email news updates.