TWO new listings dominate this group of companies in the form of Antipodes Global Investment Company Limited and Apollo Tourism and Leisure.
Anitpodes has a focussed investment strategy and is already running at a profit while Apollo has set themselves a goal of becoming the go-to place for anyone wanting to buy or rent an RV.
And Australia's love affair with debt has benefited Collection House with more solid profit results under its belt.
31. ANTIPODES GLOBAL INVESTMENT COMPANY LIMITED (APL)
DIVERSIFIED FINANCIALS
2016 ranking: Debut
Market Cap April 2017: $340m
1H17 revenue: $24.6m
1H17 profit: $16m
Chairman: Jonathan Trollip
Listed: 2016
ANTIPODES is one of the "new kids on the block" and they entered the Top 50 Companies after it listed in October 2016.
It is initially targeting US software and natural gas, neglected banks, Chinese and Indian consumers and will also engage in short selling and active currency management.
Already, Antipodes has performed well with its global equity exposure and in the final months of 2016, reporting a solid $16 million in profits and $24.6 million in revenue.
Antipodes raised total capital of $313m by issuing 284.8 million shares at a price of $1.10 per share.
The company's prerogative is to offer investors access to a long-short global securities investment portfolio with a currency overlay.
---
32. ERM POWER (EPW)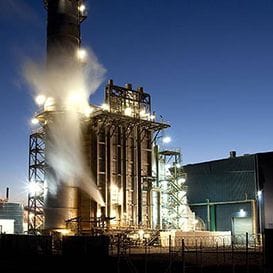 UTILITIES
2016 Rank: 26
Market Cap April 2016: $304m
1H17 revenue: $710m
1H17 loss: $18.8m
Staff: 250
CEO & MD: Jon Stretch
Listed: 2010
Salary: $1,119,866
ERM POWER's profits have plummeted 226 per cent in the first half year, though is apparently on track to deliver a $3/MWh FY2017 gross margin.
The company is in the middle of a process to divest their non-core US residential retailing book in order to focus exclusively on growing the commercial and industrial customer base.
For the sixth year running ERM Power's Australian retail business has retained its number one ranking for customer satisfaction.
ERM Power is the second largest electricity provider to commercial businesses and industrials by load with operations in every state and the ACT. The company also sells electricity in the US and operates gas-fired peaking stations in Western Australia and Queensland.
Since mid-2016 the company has been in negotiation with developers for the purchase of large-scale generation certificates and will commence in 2018, though project details remain confidential.
---
33. SILVER CHEF (SIV)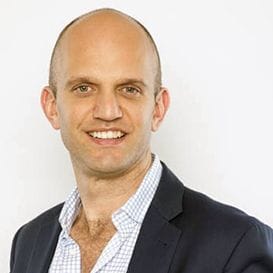 INDUSTRIALS
2016 Rank: 28
Market Cap April 2017: $301m
1H17 revenue: $137.8m
1H17 profit: $6.9m
Staff: 200
CEO: Damian Guivarra
Listed: 2005
CEO salary: $403,020
SINCE we last profiled Silver Chef, the company has been through some turbulent times with a new CEO in Damien Guivarra (replacing Allan English) and a hit to profits because of fraudulent practices by equipment vendors.
Silver Chef is a hospitality funding business, and the fraud came in the form of around 60 small contracts in Victoria and New South Wales at less than $60,000 each and involved a customer applying with a fraudulent identity and using a fake vendor.
The share price took a hit, along with half year profit which dropped from $7.6 million to $6.9 million.
To tackle the fraud, the company has implemented "advanced identity verification software" and increased its investment in internal audit and risk resources.
Group revenue actually rose by 36.8 per cent and despite the controvsersy, many analysts see real potential in SIV.
---
34. SUNLAND GROUP (SDG)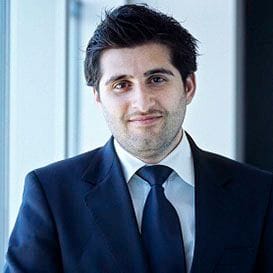 REAL ESTATE
2016 Rank: 32
Market Cap April 2016: $274m
1H17 revenue: $102.7m
1H17 profit: $5m
Staff: 123
MD: Sahba Abedian
Listed: 1995
MD salary: $744,412
SUNLAND Group, one of Australia's most high profile developers with the Q1 and Palazzo Versace Hotel in its folio, launched a share buyback scheme to shore up capital as it continues with several large developments on the Gold Coast and Sydney.
The buyback program halved the number of shares on offer and boosted its capital base as the property developer reported a $5 million profit in the first half of the 2017 financial year, up 45 per cent on the previous corresponding period.
However, Sunland's managing director Sahba Abedian believes the group's earnings are weighted more to the second half of the year thanks to the firm's development of a Brisbane CBD high-rise.
Three new major projects were launched in the first half of the year, including The Lakes Residences and Marina Concourse on the Gold Coast, and a 79-home development on Sydney's Northern Beaches at Warriewood. Six new projects are in the works for the second half of FY2017.
---
35. IMPEDIMED (IPD)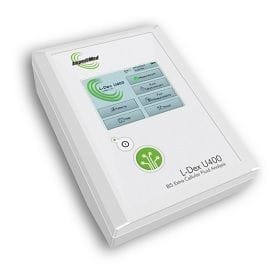 HEALTH CARE
2016 Rank: 27
Market Cap April 2016: $272m
1H17 revenue: $3.1m
1H17 loss: $11.7m
Staff: 78
CEO & MD: Richard Carreon
Listed: 2007
CEO Salary: USD $450,400
IMPEDIMED suffered another loss this year which can mostly be attributed to an increase in research and development related expenses for the company's next-gen device, Sozo.
CEO Richard Carreon called Sozo a "game changer" as the device monitors fluid changes in the body which can help manage chronic health issues like heart failure.
The company's other units performed well. The Medical Unit generated $700,000, Oncology generated an increased rate of revenue of 43 per cent, and Wellness related revenue increased by 33 per cent. The Test & Measurement revenue decreased by 50 per cent.
Impedimed also signed development deals including a three year joint agreement with Mayo Clinic to advance new solutions for ImpediMed's fluid status and body composition monitoring technology, along with partnerships with Redox and Vanderbilt University to assist the company with the development of the SOZO device.
---

DROPPING FAST
VITA GROUP: Ranking at 30 this year,
down from 23 in 2016

ERM POWER: Ranking at 32 this year,
down from 26 in 2016

IMPEDIMED LIMITED: Ranking at 35 this year,
down from 27 in 2016

GBST HOLDINGS: Ranking at 38 this year,
down from 29 in 2016

CAPILANO HONEY: Ranking at 42 this year,
down from 35 in 2016
---
36. DATA#3 (DTL)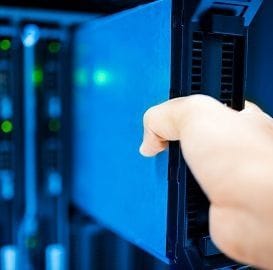 SOFTWARE & SERVICES
2016 Rank: 38
Market Cap April 2017: $267m
1H17 revenue: $506m
1H17 profit: $5.7m
Staff: n/a
CEO & MD: Laurence Baynham
Listed: 1997
CEO salary: $803,699
A MAJOR shift in strategy from a product based approach to a service approach through its cloud based solutions has delivered the company some solid results in 1H17.
The IT giant counted the Victorian SES as one of its major successes, deploying a hybrid cloud solution for the rescue organisation which is designed to help it become more agile and efficient in responding to emergencies.
Its 1H17 results were substantially ahead of the previous corresponding year, with revenue increasing by 10.6 per cent from $457.5 million to $506 million.
Cloud based revenues were a big success for the company, earning $58 million in revenue.
---
37. APOLLO TOURISM & LEISURE LTD (ATL)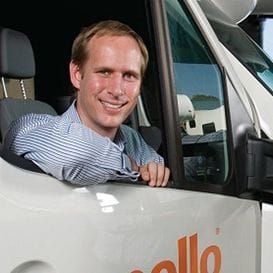 2016 ranking: Debut
Market Cap April 2017: $194m
1H17 revenue: $92.82m
1H17 profit: $3.6m
Staff: 300
CEO & MD: Luke Trouchet
Listed: 2016
CEO salary: $550,000
Since listing in November 2016, Apollo Tourism & Leisure plan to become Australia's leading player in the RV market is accelerating ahead thanks to some strategic acquisitions.
Apollo picked up Apollo Motorhomes for $16m and a 100 per cent shareholding in Apollo Finance for $500,000 as its main business base and also acquired Sydney RV Group Pty Ltd, a major new and used caravan and motorhome retailer in New South Wales for $1.75 million.
The market also reacted well to its investment in Camplify, an online RV and caravan sharing community that connects owners with potential renters.
Apollo will also open two new rental locations in New York and Orlando in the US.
In its first half year report, the company reported a modest profit of $3.6 million but generated a healthy $75.4 million in revenue and is forecasting at least $12.4 million in net profit after tax for the full financial year 2017.
---
38. GBST HOLDINGS (GBT)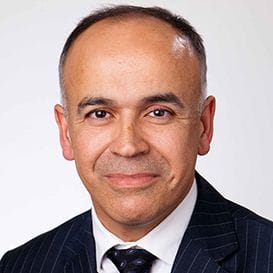 INFORMATION TECHNOLOGY
2016 Rank: 29
Market Cap April 2016: $193m
1H17 revenue: $45.4m
1H17 profit: $6.2m
Staff: 530
CEO & MD: Rob DeDominicis
Listed: 2005
CEO salary: $790,512
PROJECT delays, increased competition and soft economic conditions in the UK have impacted the revenue of this financial technology business which recorded a drop of 20 percent to $45.4 million.
GBST Holdings has also forecast a weak second half of the financial year 2017 and it expects to generate just $4 million in EBITDA which would give it a full year EBITDA of $12 million.
By way of comparison, full year EBITDA in 2016 was $17.2 million and in 2015 it was $24.5 million.
Still, as at December 31, 2016, they had no debt, $12 million in cash and investors continue to receive dividends.
---
39. COLLECTION HOUSE (CLH)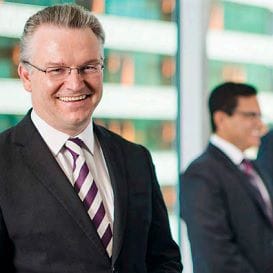 INDUSTRIALS
2016 Rank: 43
Market Cap April 2016: $183m
1H17 revenue: $66m
1H17 profit: $8.2m
Staff: 850
CEO: Anthony Rivas
Listed: 2000
CEO salary: $700,000
AFTER a slight drop in half year profits to $8.2 million, debt collection agency Collection House has vowed to get tough on slow payers with a new CEO on board.
Anthony Rivas took over in July 2016 and maintains the debt chasing will be ethical as the company lowers its threshold to pursue legal debt recovery or start bankruptcy proceedings.
Collection House makes its money from chasing debts on behalf of clients and also buys debt lists at a discounted rate so they can profit from recovery.
The company lost one major bank client in 2016 but offset that with three new blue chip clients in Ebay, Cash Converters and Transurban.
---
40. REEF CASINO TRUST (RCT)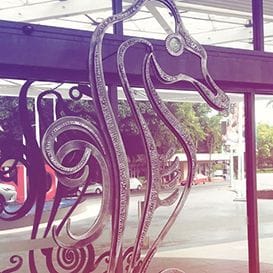 CONSUMER SERVICES
2016 Rank: 37
Market Cap April 2016: $167m
CY17 revenue: $22.3m
CY17 profit: $5.9m
Staff: 0
CEO: Allan Tan
Listed: 1994
CEO salary: $100,330 (base)
CAIRNS casino operator Reef Casino Trust has been carrying out major renovations at its main property in the north Queensland city which hit the company's bottom line by $3 million.
RCT, which owns the Cairns casino and a Pullman Hotel, reported a net profit of $5.95 million with a distributable profit for the calendar year 2016 of $11.9m.
The company has been busy in 2016. The $6.5 million refurbishment of the Reef Hotel Casino included a new bar and live entertainment venue, a new reception area, an interactive high-tech casino lobby feature, a new lobby, an improved restaurant, and general refurbishment.
---
CLICK BELOW FOR THIS YEAR'S TOP 50
Market caps based on end of trading April 27, 2017.
---
CLICK BELOW FOR THIS YEAR'S TOP STATISTICS
These are the companies making their Top Companies debut in 2017
Find out which Top Companies executives have earned top dollar
These are the Top Companies management shuffles which occurred in 2017
These companies have significantly boosted their positions on the Top Companies list
These companies have dropped position on the Top Companies list
These are the companies that have left the Top Companies list in 2017
Get our daily business news
Sign up to our free email news updates.