From bathroom fittings to storage, electricity to investments, the companies that made the top 30 are from a wide range of industries that all have a significant impact on the city's economy, not to mention the nation's.
ERM Power is currently the target of a $617 million takeover bid from Shell Energy Australia, with a vote on the deal expected to take place in November. Founder Trevor St Baker, who has a 27.39 per cent stake in the company, has confirmed he intends to vote in favour of the deal unless a superior offer comes along.
St Baker is also also the chairman of Tritium, one of the more exciting private Brisbane-based companies to emerge of recent years after making a big footprint in the electric vehicle (EV) charging space.
Elsewhere in the top 30, longstanding listed icon Australian Agricultural Company has had a tough year with floods leading to heavy losses of its cattle in Queensland.
21. GWA GROUP (GWA)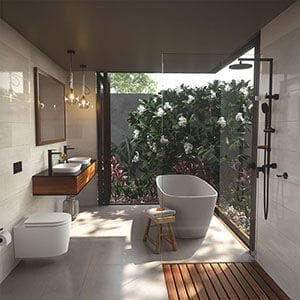 CAPITAL GOODS
2018 rank: 17
Market Cap: $868m
Revenue FY19: $381.7m
Profit FY19: $51.8m
Listed: 1993
CEO: Tim Salt
CEO Salary: $1.85m
Bathroom and kitchen fixture distributor GWA Group is turning to renovation projects to generate future revenue in a challenging housing market.
On 19 August the company signalled credit tightening and falling house prices could have a continued negative effect on revenue in the current financial year.
A scheme of arrangement between GWA and bathroom fixture manufacturer Methven may allow the group's renovation services to scale up.
Managing director Tim Salt says the $107 million acquisition of Methven, a leading New Zealand-based designer and manufacturer of showers, taps and valves, will improve the company's revenue position.
"Our immediate focus is on implementing the integration plans we have been working on for some time in anticipation of the Scheme implementation," Salt said.
By utilising Methven as a platform, the company plans to expand into parts of the Southeast Asian bathroom and kitchen fixture market.
The acquisition was funded by the company's current debt facilities, increasing the group's debt to $250m.
Despite the reported decline in the housing market, GWA reported EBITDA of $82.3m in FY19, a 2.7 per cent increase over FY18.
---
22. PINNACLE INVESTMENT (PNI)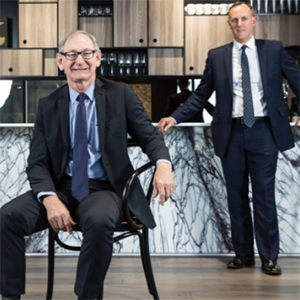 FINANCIALS
2018 Rank: 18
Market Cap: $766.3m
FY19 revenue: $21.1m
FY19 profit: $30.5m
Listed: 2007
MD: Ian Macoun
MD salary: $1.78m
Pinnacle managed to wind itself up into the seemingly endless Blue Sky Investments (ASX: BLA) drama in 2019.
Pinnacle, a funds manager, swept in to attempt to take over the management of the Blue Sky Alternative Access Fund (ASX: BAF)
In October, the plan was for Pinnacle to establish a new affiliate called Alterum to manage the $177 million fund.
Under the plan Alterum would focus on private markets and multi-management and be led by BAF's current executive chairman Andrew Champion.
However, competitor Wilson Asset Management put its hat in the ring for management of BAF.
That tussle is yet to be resolved at the time of writing, with BAF still under the control of BLA subsidiary BSAAF.
But back in the world of Pinnacle it was business as usual during FY19.
NPAT grew by 32 per cent to $30.5 million, and funds under management grew by $7.6 billion to $54.3 billion..
---
23. OROCOBRE (ORE)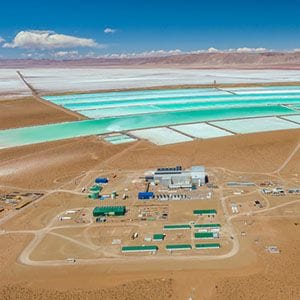 METALS & MINING
2018 rank: 15
Market Cap: $631m
Revenue FY19: US$124.7m
Profit FY19: US$65.4m
Listed: 2007
CEO: Martín Pérez de Solay
CEO Salary: US$488,447
Lithium miner Orocobre has expanded its scope beyond Argentina and is now digging into Japan through a partnership with Toyota Tsusho Corporation (TTC) and JEMSE, bringing it closer to the growing electric vehicle sector.
Listed on the Australian Stock Exchange (ASX: ORE) and the Toronto Stock Exchange (TSX: ORL), Orocobre has three mining operations in the mineral-rich salt plains of northwest Argentina.
The company's longstanding CEO Richard Seville stepped down in January, making way for the Argentine resources industry veteran Martín Pérez de Solay who is based in Buenos Aires.
At a ground-breaking ceremony for the Naraha plant in Japan, Pérez de Solay said the Toyota deal would boost the company's production capacity in gathering lithium hydroxide for battery production.
"Construction of the Naraha Plant provides Orocobre invaluable product diversification and will further cement our position as a global lithium chemicals producer operating at the bottom quartile of the lithium cost curve," Pérez de Solay said.
In the company's results, the new Orocobre CEO emphasised the group was delivering robust margins despite weaker market conditions and the introduction of an export duty in Argentina.
"Going forward we will continue to have a strong focus on safety, quality and productivity to cement our position as a mainstream, profitable, low cost producer of lithium carbonate," he said.
"We will be focussing on a number of individual improvement projects with the aim of operating more safely, increasing production volumes, improving quality and decreasing costs.
---
24. AUSTRALIAN AGRICULTURAL COMPANY LIMITED (AAC)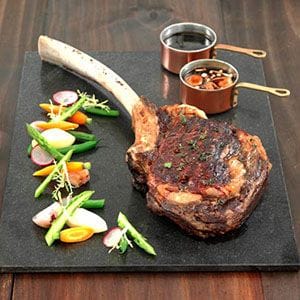 CONSUMER STAPLES
2018 rank: 20
Market Cap: $608.8m
FY19 Revenue (to 31 March 2019): $364.1m
FY19 Loss (to 31 March 2019): $22.92m
Listed: 2001
CEO: Hugh Killen
CEO Salary: $239,800
Despite occupying a coveted position on the Brisbane Top Companies list, it hasn't been a top year for Australian Agricultural Company.
As one of Australia's oldest companies inching closer to its bicentenary in 2024, at least Australian Agricultural Company can count many other feathers on its cap.

In addition to occupying a whopping 1 per cent of Australia's land mass, the business has among the biggest and best wagyu herds in the world, a fact that helps it break into new markets.
The company launched in Dubai in October 2018 and a recently opened a new office in LA to serve the 200 US restaurants on its books and counting.
In the year to 30 June 2019, Australian Agricultural Company saw underlying wagyu sales increase by 4.5 per cent in international markets during a period of global uncertainty. Asia was the big driver, where revenues grew 26 per cent.

However, this past year, Australian Agricultural Company has suffered through drought and flood conditions alike.
This took a toll on the numbers at the beginning of the year, both on the balance sheet and the stock market.
By force of flood, it's having to rebuild in the Gulf Region where 43,000 cattle were lost.
Rebuild costs are estimated at around $6-8 million. If it weren't for the Gulf flood, Australian Agricultural Company would have achieved positive underlying profit and cash flow.

However, AAC maintains strong pricing power, and remains on the right side of the great Australian property boom this last year saw its land valuations improve by 5.8 per cent.
---
25. ERM POWER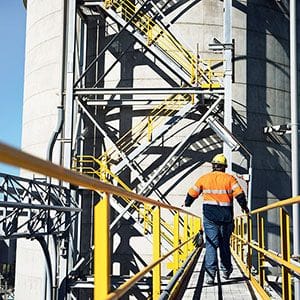 UTILITIES
Market Cap: $603.2m
Revenue FY19: $2b
Profit FY19: $26m
Listed: 2010
CEO: Jon Stretch
CEO Salary: $880,207 (base salary)
Since bottoming in July 2018, ERM Power's share price has added around 85 per cent. It made a solid run through to the end of the financial year, but it's only in recent months that ERM Power picked up real speed.

ERM Power provides electricity to commercial and industrial entities while operating two gas-fired power plants in Queensland and Western Australia.
Domestic electricity retailing counts for most of ERM Power's earnings, with the business being the second largest supplier to corporate customers nationwide. It also has a generator business, a growing US business, and an even bigger global move in the pipeline.

A takeover offer from Shell Energy is the catalyst behind ERM Power's recent rally. This was announced as ERM Power reported its full-year results on August 21.

Shell Energy, a subsidiary of the London-listed Royal Dutch Shell, proposed to acquire 100 per cent of ERM Power shares at a price of $2.465 per share. ERM Power hadn't consistently been trading above the $2-mark since 2015. The company surged on the news. The ERM Power board quickly and unanimously recommended that shareholders accepted the offer.

Up until that point, on paper at least, it hadn't been a great year for ERM Power. An 8 per cent drop in electricity sales volume load took a toll on full-year earnings. Underlying profits after tax fell 14 per cent, and underlying earnings per share fell 15 per cent. The company makes more money when electricity prices spike.

That said, management was confident in guidance at the full-year results briefing in their ability to spark up sales volumes once more. Australian electricity assets are globally attractive.

Shell plans to become the biggest generator of electricity in the world. It announced earlier this year it had its sights set on tackling Australia's big three of industry AGL, Origin Energy and EnergyAustralia with acquisitions part of the plan in getting there.

One to watch going forward will be ERM Power founder and coal entrepreneur Trevor St Baker. As a 25 per cent shareholder of ERM Power, St Baker now has more firepower to convince the Federal Government to extend the life of his Vales Point coal generator, and invest into an emerging technology interest.
---
26. SENEX ENERGY (SXY)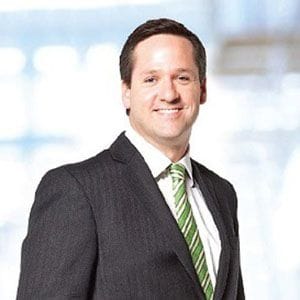 ENERGY
2018 Rank: 22
Market Cap: $538.74m
FY19 revenue: $94.1m
FY19 loss: $3.3m
Listed: 1984
MD & CEO: Ian Davies
MD salary: $3.65m
Gas producer Senex Energy once again saw its revenue rise year on year, but the same cannot be said for profits.
After recouping its losses in FY18 to report a profit of $2.8 million, Senex dived back down into the red with a FY19 loss of $3.3 million.
The boost in sales is the result of its Surat Basin gas production facility, which saw a near five-fold increase in production during the financial year.
As a result, Senex has committed $150 million toward the Surat Basin project, setting the platform for a sharp rise in production and earnings from FY21.
"In FY20 our focus is on executing our major Surat Basin development plan safely and effectively to bring our high-value undeveloped reserves through to production, cashflow and earnings," said Senex managing director and CEO Ian Davies.
---
27. ANTIPODES GLOBAL INVESTMENT COMPANY (APL)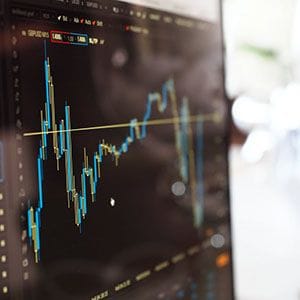 DIVERSIFIED FINANCIALS
2018 Rank: 29
Market Cap: $523.97m
FY19 revenue: $18,279,000
FY19 profit: $7.7m
Chairman: Jonathan Trollip
Listed: 2016
Chairman salary: $40,000
Things were off to a rocky start for investment manager Antipodes Global Investment Company in FY19.
APL is a global investment firm that offers investors access to a long-short global securities investment portfolio that is constructed in accordance with the investment approach of its manager Antipodes Partners.
Antipodes Partners, a private investment manager, has directors in common with APL; notably APL's managing director Andrew Findlay and director Alex Ihlenfeldt who are both directors of the manager.
Ihenfeldt is also a director of Pinnacle Investment Management Group (ASX: PNI) and Pinnacle provides administration support services to APL.
During FY19 APL paid its manager $6.6 million in management fees, and $nil in performance fees.
At the end of the first half the group announced a less than impressive loss of $19.3 million.
To the joy of shareholders things improved, with the company posting a final result of $7.7 million for the year.
But the group is not quite ready to rejoice; the year certainly left its mark on the company.
"While the market recovery in the second half of the financial year enabled the net tangible assets and profits of the company to increase during FY19, the conservative net equity exposure of the Company portfolio in a strongly rising market and the value-style bias of the portfolio in an environment favouring growth-style investments resulted in Company performance of 2.7 per cent for the financial year compared to the benchmark of 11.3 per cent," says Antipodes.
"As a pragmatic value manager, our long positions faced significant headwinds in a market favouring yield, quality and "structural" growth often at any price."
"The ongoing underperformance of value stocks relative to growth stocks is unprecedented in terms of both the duration and degree of the movement."
As for Antipodes' short positions, those too appear to have been heavily impacted over the last year.
"The portfolio is short businesses that we believe are vulnerable to competition and in many cases highly geared balance sheets," says Antipodes.
"The market, however, is overly optimistic about the near-term growth projections for these businesses and is prepared to pay a significant premium. Short positions project the portfolio in down market periods such as late 2018, but they can also act as a headwind in strong upward moving markets as experienced in the second half of the financial year."
Looking forward, the company says it sees risks in overvalued growth stocks and a slowing domestic US economy but is focused on quality consumer franchises in Asia and Europe.
"We are managing these risks by looking for growth and quality in the less obvious parts of the market," says Antipodes.
"We are also being selective by avoiding US businesses that have been a direct beneficiary of stimulus."
---
28. NAVIGATOR GLOBAL INVESTMENTS (NGI)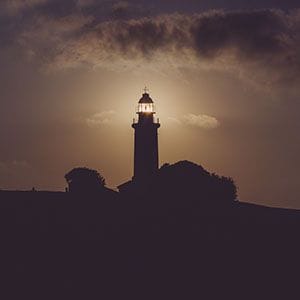 FINANCIALS
2018 Rank: 21
Market Cap: $509.14m
FY19 revenue: $114.9m
FY19 profit: $26.8m
Listed: 2006
CEO: Sean McGould
CEO salary: $1.37m
A bumpy December put Navigator Global Investments on the back foot going into 2019.
The investment manager, which wholly owns another investment manager named Lighthouse and primarily operates in the US, currently manages $14.2 billion of assets.
However, this is down from its FY18 position of $16.7 billion.
The dip in assets under management (AUM) can be somewhat attributed to the group's challenges stemming from an acquisition in 2018.
NGI acquired the assets of Mesirow Advanced Strategies (MAS) in May 2018. MAS was a multi-manager hedge fund division of Mesirow Financial which continues to operate its other investment management business.
The acquisition was to deliver around $5.2 billion of assets under management to Lighthouse
The company blamed this sudden haemorrhage on investment losses, faster than anticipated redemptions from the transition of the MUS assets, and slower than anticipated inflows.
During the December quarter the company saw $680 million in AUM lost across all its portfolios, representing a 4.2 per cent reduction on the December 2018 quarter's opening AUM.
NGI says almost the entirety of the net outflows for the six months to December 2018 were attributable to the MAS assets.
Things bounced back to relative normalcy during the remainder of 2018, with NGI recouping $0.46 billion in the March quarter and $0.05 billion in the June quarter.
---
29. DATA#3 (DTL)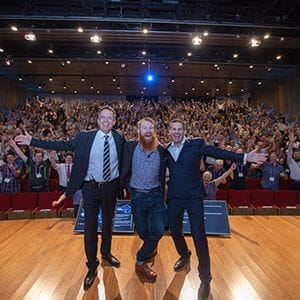 SOFTWARE & SERVICES
2018 rank: 35
Market Cap: $479m
Revenue FY19: $1.4b
Profit FY19: $18.1m
Listed: 1997
CEO: Laurence Baynham
CEO Salary: $1.07m
IT solutions company Data#3 made the tough call in FY18 to decommission its own cloud platform, sacrificing managed services revenues both in that year and FY19.
The idea behind the decision was to outsource public and private cloud solutions to its global vendor partners a refocus that is already starting to show results.
"A highlight for the team was the 35.3% growth in public cloud-based revenue, reaching $362.2 million this financial year," CEO Laurence Baynham said in the company's annual report.
"This is one of the fastest growing segments of the market, and this growth demonstrates that the Data#3 team is doing a great job in helping customers to leverage this technology for business advantage."
To put this growth into perspective, just four years ago Data#3's public cloud segment recorded just $47 million in revenue and the year before that it didn't exist.
The bulk of the company's sales come from its infrastructure and software solutions, which rose by more than a fifth for the period and have almost doubled in the past five years.
"We see ongoing growth in the Australian IT market, and believe we remain well positioned to capitalise on those opportunities," Baynham said after results were released, looking forward to FY20.
"We will continue to build on our strengths and enhance shareholder value. Our overall financial goal remains to deliver sustainable earnings growth."
---
30. CARDNO (CDD)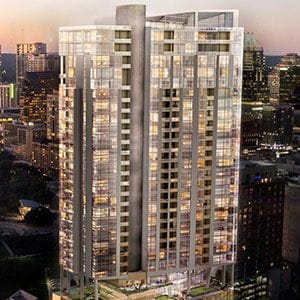 INDUSTRIALS
Market Cap: $444 m
Revenue FY19: $1.31b
Loss FY19: $44.5m
Listed: 2004
CEO and MD: Ian Ball
CEO and MD salary: $1.75m
It's been a year of ebb and flow at Cardno; buying businesses with one hand and demerging them with the other.
On 6 December 2018 Cardno made its first big purchase for the financial year, taking over TGM Group for $21 million.
At the time Cardno predicted the specialist engineering services firm with strong ties to regional Victoria would bring a $23 million revenue bump over 12 calendar months.
Then Cardno set its sights overseas. Less than three weeks after buying TGM, the company announced its agreement to acquire Texan engineering services firm Raba Kistner for US$55 million.
The 470-staff company added expertise to Cardno in the niche technical areas of construction materials testing, geotechnical engineering consulting, project management and independent quality assurance and inspection.
Cardno absorbed the business into its construction sciences division and as a result paved inroads to major transport infrastructure projects, both government and commercial.
Both acquisitions contributed to Cardno's losses, coupled with a non-cash impairment of Asia Pacific goodwill worth $43.5 million associated with prior acquisitions.
Not only did Cardno welcome new businesses into the fold, it also appointed a new CEO and managing director Ian Ball in August 2018.
While the company has certainly made some significant additions, there are also some big changes underway for Cardno's existing businesses.
Cardno recently announced its intention to demerge its quality, testing and measurement business from its consulting business.
Subject to shareholder and other approvals, the demerger will result in two independent ASX listed entities.
The first will be Cardno Limited, which will continue to operate the company's environmental, infrastructure and development arm.
Intega Group, the second entity, will become a quality, testing and measurement business to provide services including construction materials testing, subsurface utility engineering and quality assurance.
---
CLICK BELOW FOR THIS YEAR'S TOP 50
Market caps based on end of trading October 10, 2019
Get our daily business news
Sign up to our free email news updates.
Help us deliver quality journalism to you.
As a free and independent news site providing daily updates
during a period of unprecedented challenges for businesses everywhere
we call on your support