Competition is among the most fundamental driving forces of any prosperous and robust economy. Without it markets would be a stitch-up; monolithic companies resting on their laurels and exerting their power to the detriment of society and business at large.
A healthy capitalist system can only exist in its real form with the shuffling of wealth and advantage within markets through competitive innovation, as profit-seekers outdo one another and the strongest, most agile and intelligent thrive.
It is therefore encouraging the bottom 10 of Business News Australia's Sydney Top Companies list is predominantly comprised of companies whose ranks have lifted since the last instalment, including home appliances manufacturer Breville (ASX: BRG) and fintech Zip Co (ASX: Z1P) that has challenged the credit card status quo as well as the buy-now-pay-later (BNPL) supremacy of Afterpay (ASX: APT).
Metcash (ASX: MTS), the owner of IGA, has also been rewarded for its competitive challenge to Australia's supermarket oligopoly by cracking into this list at #47.
---
41. Spark Infrastructure Group (SKI)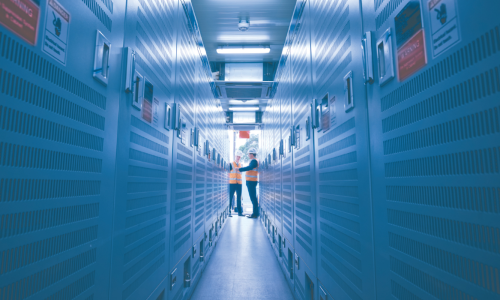 Utilities
Market Cap: $3.56bn
1H20 revenue (operates on calendar year): $142.58m
1H20 loss (operates on calendar year): $23.23m
Listed: 2005
CEO: Rick Francis
CEO salary (2019): $1.64m
Electricity network investor Spark Infrastructure Group (ASX: SKI) has shown a strong appetite for expanding its investment in the renewables sector following the successful commissioning of its Bomen solar farm north-east of Wagga Wagga.

The group is reported to be targeting a portfolio worth $1 billion in the sector - an investment that would complement its existing electricity distribution networks in Victoria and South Australia.

Spark has a 15 per cent stake in electricity transmission company TransGrid, which is committed to transitioning the NSW electricity system to a greater reliance on low-cost renewable energy sources.

The electricity investment group declined to substantially boost its stake in TransGrid in FY20 following the sale of a 19.99 per cent interest held by Wren House. The stake was acquired by a Canadian retirement fund.

Spark acquired the Bomen project in April 2019 and began construction two months later. Despite disruptions from COVID-19, Spark delivered Bomen on time and under budget, and the farm has been able to export 100 per cent of generation since mid-June this year.

CEO Rick Francis told shareholders in May the company would be taking a measured approach to renewable investments, recognising the risks that exist in the sector.

FY20 provided some challenges for the group with bushfires in South Australia, and particularly Kangaroo Island, damaging infrastructure. It avoided trouble in Victoria, but damage was recorded in assets in northern and southern NSW.

Spark has come through COVID-19 relatively unscathed and has reaffirmed its outlook for FY20 with a payment of at least 13.5 cents per stapled security.
---
42. Breville Group (BRG)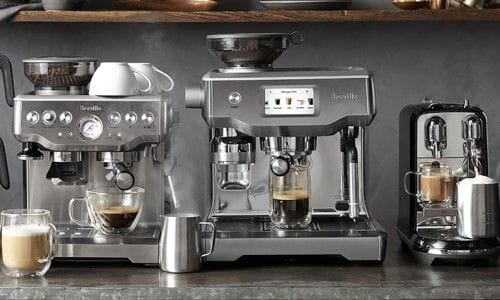 Consumer Durables & Apparel
Market Cap: $3.45bn
FY20 revenue: $952.2m
FY20 profit: $66.2m
Listed: 1999
CEO: Jim Clayton
CEO salary: $2.04m
Breville Group (ASX: BRG) has been one of those fortunate companies whose business thrived in FY20 despite the challenges.

But that wasn't the view of the market in March when investors were heading for the exits, concerned COVID-led store closures would decimate the company's business.

After slumping to a 12-month low of $10.80 on March 23, Breville's shares almost tripled in value five months later to a high of more than $29 in August.

The FY20 earnings report confirmed how well Breville weathered the storm.

The home appliance group's supply chains were lumpy at times, but there was no COVID-19 outbreak at any of its manufacturers which meant no prolonged shutdown of production.

It went into the second half with strong inventories in North America and the work-from-home environment has been described by the company as a tailwind.

Home appliances were in demand as more people settled into working remotely in lockdown.

Like many companies in the second half of FY20, Breville raised some capital and it completed a $94 million institutional share placement. The proceeds will be applied to executing the company's international growth strategy.

Breville is backed by Premier Investments (ASX: PMV) and the Lew family, who have a combined 33 per cent stake. However, they didn't participate in the share placement as Premier faced its own issues with store closures during the pandemic lockdown.

Breville recorded 25 per cent revenue growth in FY20, with the second half supported by a direct-marketing approach to sell products through online channels.

Since 2016, the company has expanded its operations in Europe and the Middle East, and it is looking to expand further internationally. The company markets its products under the Sage brand in Europe and the UK.
---
43. Zip Co (Z1P)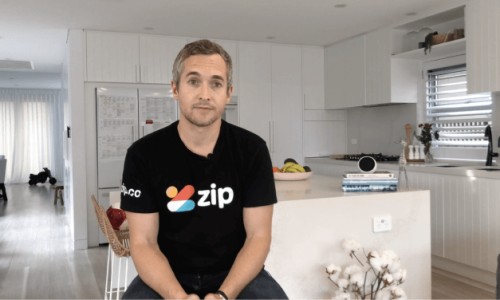 Financials
Market Cap: $3.14bn
FY20 revenue: $161m
FY20 loss: $19.94m
Listed: 2009 as Rubianna, which acquired Zip in 2015
CEO: Larry Diamond
CEO salary: $819,834
Expansion via acquisitions and some cunning partnerships have seen Zip Co (ASX: Z1P) become a real competitor to buy-now pay-later (BNPL) hulk Afterpay in 2020, as customers turn in droves to the laybuy model.
Zip, which operates a fintech platform whereby users can pay off goods and services interest-free over time, has seen its shares climb steadily over the last 12 months - currently sitting around 50 per cent higher than pre-COVID levels.
While much of the company's success can be attributed to the global uptake of BNPL platforms, particularly during this global recession, a series of manoeuvres have put the company in the fast lane.
Of note was the group's acquisition of US BNPL company QuadPay, completed in September this year.
That deal saw the company sacrifice around a quarter of its shares in exchange for the North American group.
"The US is a critical part of our global strategy as merchants increasingly demand global payment solutions," said Zip CEO and co-founder Larry Diamond at the time.
"The QuadPay business has continued to deliver strong results, driven by the flight to online and a move away from the outdated and unfair credit card."
Acquiring QuadPay was just one part of the group's power moves globally to grab some market share not owned by sector giants like Afterpay, Klarna and Affirm.
The company also acquired two businesses in New Zealand, and struck deals with Amazon and eBay to benefit both merchants and shoppers.
At the end of FY20 Zip is well and truly positioned as an emerging global player in the sector, with more than 2.1 million customers and 24,500 partners on the platform.
During the June quarter, which was heavily impacted by COVID-19 restrictions on traditional retail, the company saw active customer accounts rise by 62 per cent year on year, and transaction volumes increased by 87 per cent in the same period.
"2020 has been another monumental year for Zip as we delivered a record set of financial results, whilst navigating the unprecedented impacts of COVID and transforming the business with a number of game-changing products and business acquisitions," said Diamond.
"This year Zip confronted the significant challenges of COVID, and our business responded well our exposure to everyday and diverse industries, together with our credit-verified consumers and shift to online drove strong results."
---
44. Downer EDI Limited (DOW)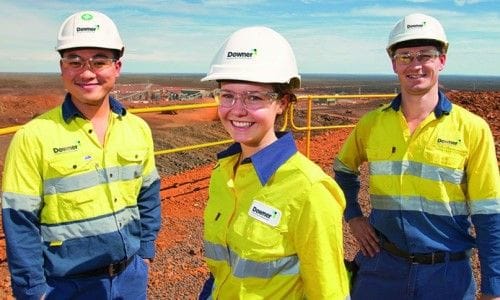 Industrials
Market Cap: $3.09bn
FY20 revenue: $12.7b
FY20 loss: $105.8m
Listed: 1990
CEO & MD: Grant Fenn
CEO & MD salary: $5.69
With Downer's (ASX: DOW) hospitality business Spotless generating "virtually no revenue" in the midst of the pandemic, the company has leaned heavily on its other money-making operations.
That however hasn't stopped the company from proposing a $1.3 billion total takeover of Spotless, also announcing back in July that it was actively considering exiting the sector altogether.
The announcement came alongside a $400 million equity raising at a 12 per cent discount, and new plans to exit both its mining and laundries businesses in the short-term (the latter's earnings fell in half in FY20 to just $9 million).
"We have identified areas of our business where restructuring is required and are taking the necessary steps to exit less profitable markets and contracts and to right-size the cost structure of these businesses," CEO Grant Fenn said at the time.
"We are confident that the actions we are taking will make our business more competitive and allow us to drive improved returns going forward.
"Transport, Utilities and Facilities (excluding Hospitality) have been very resilient and are expected to continue trading strongly into the 2021 financial year."
During the FY20 period Downer nailed down some important contracts including a 13 year road maintenance works project in South Australia worth $420 million and a $520 million contract to deliver water and wastewater infrastructure for Logan City Council.
Despite the company's plans to exit inactive and unprofitable markets shares in Downer have not recovered since the market crash in March.
Shares at the time of writing have plateaued at $4.40, a far cry from the group's year to date high of $8.72 per share on 21 January 2020.
---
45. Nine Entertainment Co Holdings (NEC)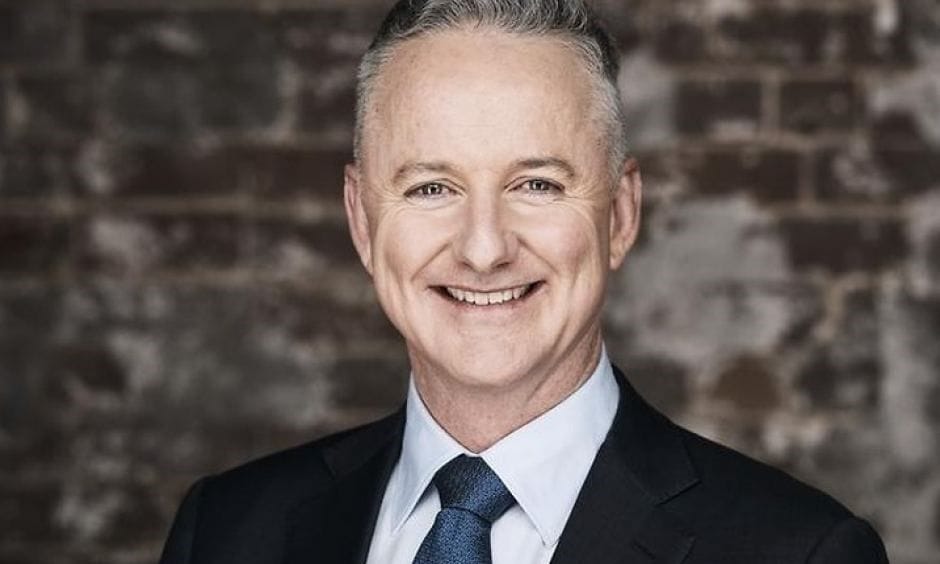 Media & Entertainment
Market Cap: $2.98bn
FY20 revenue: $2.18b
FY20 loss: $508.8m
Listed: 2013
CEO: Hugh Marks
CEO salary: $2.16m
After almost 60 years broadcasting from its studios at Willoughby in Sydney's Lower North Shore, Nine Network Holdings (ASX: NEC) this year relocated to new premises at 1 Denison Street, North Sydney.

The move has allowed Nine to consolidate its broadcasting and publishing businesses, which include Fairfax banners the Sydney Morning Herald and Australian Financial review, from four locations to be under a single roof.

That sums up the base strategy for Nine this year to cut costs in a challenging advertising market for free-to-air television and a year of significant disruption to its television program schedule.

Amid the setbacks during what CEO Hugh Marks described as a 'disappointing' year, Nine would have taken on board some positives that emerged.

Its streaming service Stan experienced a 50 per cent surge in subscriptions thanks to a bored audience stuck at home for most of the second half of FY20 and looking for some distraction. Newspaper subscriptions also rose.

However, the group's most valued content the National Rugby League competition was in disarray and there were plenty of back-room meetings taking place to sort out the mess.

In May, Nine announced it had revised its contract with the NRL until 2022 that would save it about $27.5 million a year in 2021 and 2022.

The negotiations were not without their rancour, as Nine tried to soften the NRL's hard-line stand on its existing television rights by accusing the league of mismanaging the code over many years.

As part of its FY20 cleanout, Nine offloaded New Zealand-based publishing business Stuff for the princely sum of NZ$1 in a management buyout. However, Nine retains ownership of the Petone Print site in Wellington which is leased to Stuff.

Last year, Nine's subsidiary Fairfax Media secured full control of Macquarie Media (ASX: MRN) giving the group a more complete portfolio of broadcast, publishing and streaming businesses in Australia.
---
46. Brickworks (BKW)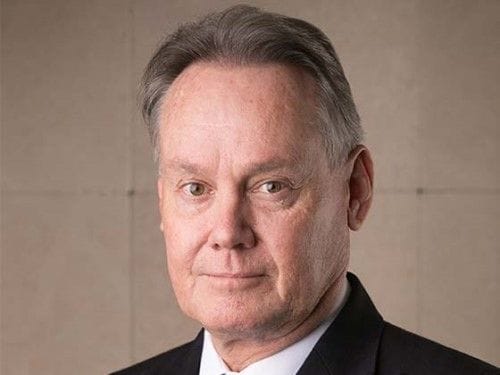 Materials
Market Cap: $2.91bnFY20 revenue: $953.4m
FY20 profit: $298.88m
Listed: 1962
CEO: Lindsay PartridgeCEO salary: $2.87m
Brickworks (ASX: BKW) capped off a landmark year of expansion in FY20 after making a move into the US market in 2018.

The building products manufacturer added Redland Brick to its portfolio for $70 million, giving it access to four manufacturing sites in Maryland, Pennsylvania and Virginia.

This was Brickworks' third brick acquisition in the US over 12 months, with the latest deal following the purchases of Sioux City Bricks for $47 million in August 2019 and prior to that Glen-Gery, America's fourth-largest brick manufacturer, for $151 million.

The offshore expansion comes on the back of softening conditions in the Australian construction market in recent years.

A weaker underlying profit in FY20 didn't alter the company's confidence in its diversification strategy. Brickworks says the performance was pleasing despite the COVID disruptions during the year.

With online retail sales gaining ground this year, Brickworks landed the big one in that space with online behemoth Amazon signing up to lease a major new warehouse facility in Oakdale West which Brickworks is developing in joint venture with Goodman Group (ASX: GMG). Amazon has committed to a 20-year lease on the development which will comprise a 53,500sqm warehouse.

The deal comes on the heels of the joint-venture partners securing Coles Group (ASX: COL) for the Oakdale West precinct in early 2019. The project, comprising a staged development on 89ha, has received approval for the first stage of construction with a building area of 116,000sqm.
---
47. Metcash (MTS)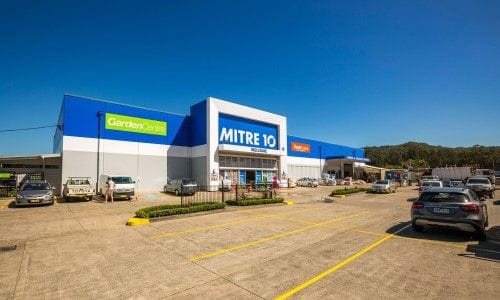 Consumer Staples
Market Cap: $2.82bn
FY20 revenue: $14.9b
FY20 loss: $56.8m
Listed: 2005
CEO: Jeff Adams
CEO salary: $3.2m
Despite the blow of a $237 million goodwill impairment due to a supply deal falling through with 7-Eleven late last year, the company behind such brands as IGA, Home Timber & Hardware, Mitre 10 and Cellarbrations has proven its retail and wholesale nous throughout 2020.
With an extra $480 million up its sleeve courtesy of capital raising and loan negotiations to ride out the pandemic, Metcash (ASX: MTS) recently completed the $57 million acquisition of a 70 per cent stake in Total Tools.
This boosts a hardware segment that rebounded in the first six months of the year, aided by strong demand in the do-it-yourself (DIY) space during the pandemic.
"Our retailers reported seeing many first -time customers in their stores during March and April and our hardware team and retailers are now focused on retaining these customers post the COVID-19 crisis," CEO Jeff Adams said in Metcash's annual report.
But the food business was the real star for Metcash with sales up 3.5 per cent to $9.1 billion.
"In supermarkets, sales (including charge-through sales) increased 3.8 per cent to $7.5 billion, which is an increase of 6.1 per cent excluding the impact of Drakes," Adams said, in reference to another supply deal that dried up when Drakes cut off ties in South Australia after building its own distribution centre.
So even though Metcash has lost two large clients, it has kept growth in positive territory, helped as well by trends towards neighbourhood shopping which fits with Metcash's store network.
"Importantly, the sales trend in the Supermarkets business continued to improve, with growth reported in underlying wholesale sales (ex-tobacco) for the first time since FY12, even when the positive impact of COVID-19 restrictions in March and April is excluded," Adams said.
"This improved sentiment was reflected in the performance of our IGA network with 'like for like' sales up 5.6 per cent and market share gains for the independent network.
"Confidence across our retailer base has continued to build, and for the first time in several years there were more stores opened in the year than closed."
To keep up with the pressures of the pandemic and do its bit for the community, Metcash launched IGA Priority Shop for essential food and grocery items to be delivered to the elderly or vulnerable customers.
This later developed into a sharp pivot towards digital sales through the launch of IGA Shop Online.
"This online solution is gaining momentum across the network and we anticipate further development and expansion of the offer over the coming year," Adams said.
On the executive front, in August Metcash appointed Alistair Bell as its new CFO, bringing 10 years of experience in the same role at Graincorp (ASX: GNC).
---
48. Steadfast Group (SDF)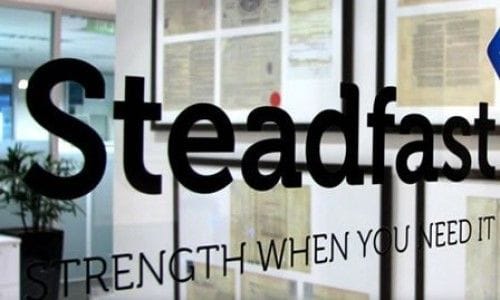 Insurance
Market Cap: $2.78bn
FY20 revenue: $857m
FY20 loss: $55.2m
Listed: 2013
CEO: Robert Kelly
CEO salary: $3.96m
Steadfast Group (ASX: SDF), the largest general insurance broker network and the largest underwriting agency group in Australasia, had an acquisitive FY20.

In September 2019, it finalised the $69 million takeover of Insurance Brokers Network Australia, an unlisted public company comprising a national network of insurance brokers.

Prior to the takeover, Steadfast moved to acquire the rights to future professional service fees rebates from members of its own Steadfast network.

That deal involved brokerages renouncing their rights to any future rebates from professional service fees in exchange for cash and shares in Steadfast.

The company revealed that 70 per cent of its network accepted the offer at a cost to the company of $60 million and 9.74 million shares. Steadfast forecast that this would result in a net gain of $5.9 million to the bottom line.

The group also warned that the impact in FY20 from both acquisitions would be significant due to accounting provisions, leading to a net loss for the year.

The expenses amounted to a combined $176.5 million, but Steadfast's underlying results delivered strong revenue and earnings growth.

Steadfast is chaired by Frank O'Halloran, a former QBE (ASX: QBE) boss and insurance industry veteran.
---
49. Milton Corporation (MLT)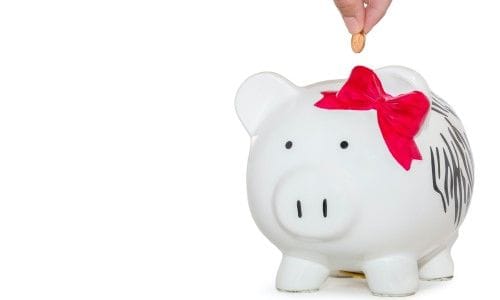 Investments
Market Cap: $2.74bn
FY20 revenue: $126.78m
FY20 profit: $116.95m
Listed: 1962
CEO: Brendan O'Dea
CEO salary: $856,080
When it comes to gauging market risk, Milton Corporation (ASX: MLT) provides some interesting insight.

The company has been investing in trusts, companies and financial instruments since 1938. It invests for the long term with a view to dividend growth, so there is generally little change in its portfolio from year to year. However, there was a distinct rise in activity by the company in FY20.

Milton doesn't track any market index, so it underperforms the market in some years and outperforms in others.

FY20 saw a negative portfolio return for Milton of 9.8 per cent. The ASX 200 fell by 11 per cent over the same period.

Milton took a broom to the banks during the year, reducing its weighting from 28 per cent to 17 per cent. The reasons it says centred on declining credit quality, increased compliance costs and the impact of technology-based disruption.

Much of the sell-off occurred in the first half, well before COVID hit. However, Milton completely sold out of ANZ Bank (ASX: ANZ), Bank of Queensland (ASX: BOQ) and Bendigo and Adelaide Bank (ASX: BEN) by the end of FY20. It cut back on Westpac (ASX: WBC) and QBE Insurance (ASX: QBE).

The investment group also reduced the number of companies in its portfolio from 85 to 71.

Milton has paid an annual dividend since its foundation more than 80 years ago, and this year was no exception, despite the market volatility.
---
50. Challenger (CGF)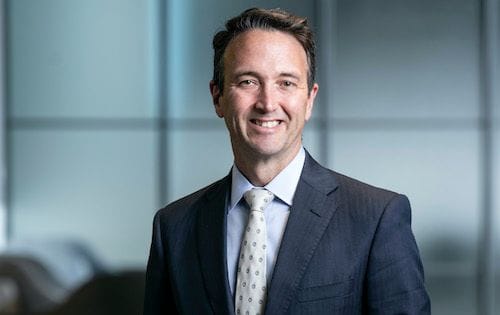 Diversified Financials
Market Cap: $2.59bn
FY20 revenue: $1.13b
FY20 loss: $419m
Listed: 2003
CEO: Richard Howes
CEO salary: $3.07m
As one of Australia's largest active fund managers and the largest annuity provider, the business of Challenger (ASX: CGF) is about generating consistent investment returns to provide a stable income to retirees.

With $85.2 billion in assets under management, volatility in the markets this year due to COVID-19 highlighted the capacity for Challenger to ride out the rollercoaster. It paid out $3.8 billion in annuity payments to its customers and noted in its annual report that those payments were unaffected by the market sell-off.

However, Challenger's FY20 earnings were directly impacted by share market volatility, pushing the group to a net loss of $419 million. That figure includes the decline in value of its investments, and it was hammered by a $1.2 billion drop in revenue.

Challenger also reported lower returns from its Life business which provides annuities and guaranteed income for retirees.

The result comes on the heels of a more challenging business environment due to regulatory changes introduced after the banking Royal Commission, which has led to declines in the wealth management businesses of the major banks.

Fewer referrals from banks have prompted Challenger to seek more diversified distribution channels by bolstering its ties with independent advisors.

Challenger's annuity sales fell 12 per cent during the year to $3.1 billion, although this was offset by a 13 per cent increase in Life sales to $5.2 billion.

Although Challenger managed to increase funds under management this year, the general concern among analysts at present is that the company's lower rate of return on its capital could lead to a cut in returns on its annuities.

The company is looking ahead to improved conditions in FY21 with plans to focus on opportunities emerging from its operations in Japan and the UK.

Challenger raised $270 million in June through an institutional placement to bolster its capital position.
---
READ MORE
Market caps are based on the close of trade, 5 October, 2021. This list was prepared with information provided by the ASX.
Never miss a Top Companies update or news story: Sign up to Business News Australia's free news updates
Follow us on Twitter, Facebook, LinkedIn and Instagram
Get our daily business news
Sign up to our free email news updates.