THE $1 billion Jewel development on the Gold Coast is about to shift into top gear after developer Wanda Ridong announced Brookfield Multiplex as the builder.
The move paves the way for the largest beachfront commercial project in Australia to start construction on March 1.
The pivotal development, which has sparked broad interest in the Gold Coast market from Chinese developers and investors, is expected to deliver a total 2700 jobs to the city at a time when jobs momentum is building.
The Gold Coast has proved to be an employment powerhouse for Queensland over the past two years with the city's unemployment rate falling to 5.3 per cent thanks to a boom in construction.
Brookfield Multiplex has indicated that all jobs at Jewel will go to Australian workers during the construction phase.
The assurance comes in the wake of the last supertower to be built on the Coast, Soul in Surfers Paradise, stirring union unrest after employing Korean workers during construction.
Weimin Xu, the managing director of Wanda Ridong (Gold Coast) Development, says Jewel has attracted an 'unprecedented level of interest within Australian construction industry'.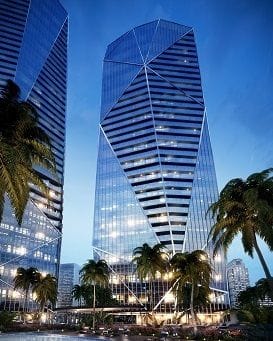 "After a serious-minded tendering process, now we are pleased to announce that one of Australia's most respected builders, Brookfield Multiplex, will bring the Jewel development to life," he says.
"Wanda Ridong believes that the combination of the world's largest owner of commercial property and five-star hotels, the Dalian Wanda Group, and one of Australia's most successful construction groups, Brookfield Multiplex, will leverage both companies' core capabilities.
"Appointing one of Australia's largest and most successful builders to create Jewel will set a new benchmark in luxury for apartment living and hotel accommodation.
"Its construction will transform the skyline and beach front, and deliver a significant economic boost to the local community."
Jewel is being developed on a 1ha beachfront site on Old Burleigh Road at the southern end of Surfers Paradise.
Brookfield Multiplex, which also brought the Hilton Surfers Paradise to fruition, expects to deliver a completed Jewel project in 2019, well after the Commonwealth Games.
"At its peak we expect the project to deliver a peak workforce of between 900 and 1000 construction workers together supporting an indirect workforce of 2700 people," says Rod McDonald, the Brookfield Multiplex regional managing director.
"What we see here on the Gold Coast is a significant injection for jobs, a significant injection to the local economy, but also to the economy of Queensland. But most importantly it also builds confidence in the construction industry moving forward."
McDonald says with the preliminary works factored in into the construction, the value of the contract is more than $700 million.
"(This is) a significant project for the Gold Coast, a project size that we probably haven't seen on the Gold coast for a long, long time," he says.\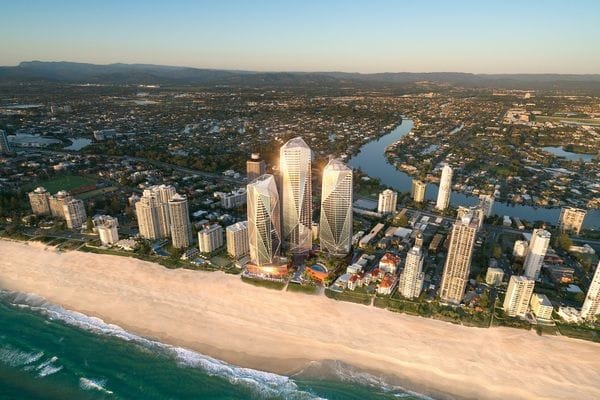 Get our daily business news
Sign up to our free email news updates.