The winner of the Brisbane Young Entrepreneur of the Year Award 2020 didn't need to pivot to face the challenges posed by COVID-19, because his business was already made for it.
Dr Sean Parsons' Ellume has been on a roll after recently opening its 4,400sqm manufacturing facility in Brisbane that is pumping out around 100,000 rapid COVID-19 tests a day, supported by US$30 million (AUD$41 million) from the US National Institutes of Health (NIH) to scale up production.
These are not your run-of-the-mill "pregnancy test style" devices either, but the product of research and development that began following the swine flu pandemic in 2009-10, when Parsons had witnessed firsthand the consequences of lagging lab tests and the inaccuracy of fast testing devices available at the time.
Betting on positive impacts for society through innovation rather than the care he could provide to individual patients, Parsons took on the risk of entrepreneurship with purpose and a very long runway to revenue.
---
Click here for a presentation of all the winners and finalists at the Brisbane Young Entrepreneur Awards 2020.
---
What Ellume developed was groundbreaking fluorescent immunoassay technology that can generate results in the space of 15 minutes, releasing photons of red light by detecting even the smallest amounts of virus nanoparticles.
"I founded the company to create simple-to-use high-performance diagnostics for common infectious diseases like flu and to respond to what I perceived was a future flu pandemic," he tells Business News Australia.
"I didn't really see a coronavirus pandemic coming, although I think I'm in good company there."
When the COVID-19 pandemic arose, Ellume already had global partnerships with major international pharmaceutical companies such as Qiagen from Germany, as well as a tuberculosis test development deal with UK-based GlaxoSmithKline (GSK).
The Australian company's core technology had been used for the detection of influenza A, influenza B, respiratory syncytial virus (RSV) and strep throat, but this year's outbreak led Ellume and Qiagen to establish a fast diagnostics solution for COVID-19.
"That is not an insignificant adjustment, but nor is it starting again and chucking out everything that we've done before," says Parsons.
"For us it was more of a natural extension than it was a pivot."
Now the company awaits an emergency use authorisation from the US Food and Drug Administration (FDA), with Parsons noting all production is currently intended to be shipped to the United States given the backing provided by the NIH's Rapid Acceleration of Diagnostics (RADx).
At the time of writing the US is recording almost 200,000 new COVID-19 cases a day.
The portfolio of COVID-19 detection products being made by Ellume also includes an at-home test, which would not be allowed for use in Australia according to existing regulations.
Parsons explains the product's high-performance and digital platform set it apart from most of the low-cost COVID-19 diagnostics products on the market, although he emphasises these still have an important place in the effort to contain the virus.
"The reason that the National Institutes of Health has tipped in $41 million is because they know that we can do what other people can't do, and our test has performance and advantages that others don't it's next generation detection technology, which we spent so long working towards," he says.
After introducing Bosch Australia Manufacturing Solutions (BAMS) technology that automates production at its facility, in November Ellume was producing 100,000 tests a day and Parsons expects that number to reach 300,000 daily by March.
At the time of writing the group had 120 staff, although Parsons expects there will likely be 300 people at the group by mid-2021.
"Production is getting scaled as far as we can possibly scale it to meet the COVID production need," he says.
The decision made by the judges for the Brisbane Young Entrepreneur of the Year Award 2020 was on a knife edge, with many impressive finalists who also came close to winning the top prize. But it was Parsons' vision as well as Ellume's proven success, scalability and relevance even once a vaccine is rolled out or future pandemics occur, that tipped the award in his favour.
The finalists in this year's Brisbane Young Entrepreneur Awards are to be commended for their creative thinking and hard work throughout 2020, and of course the hard slog of years past to reach where they are today.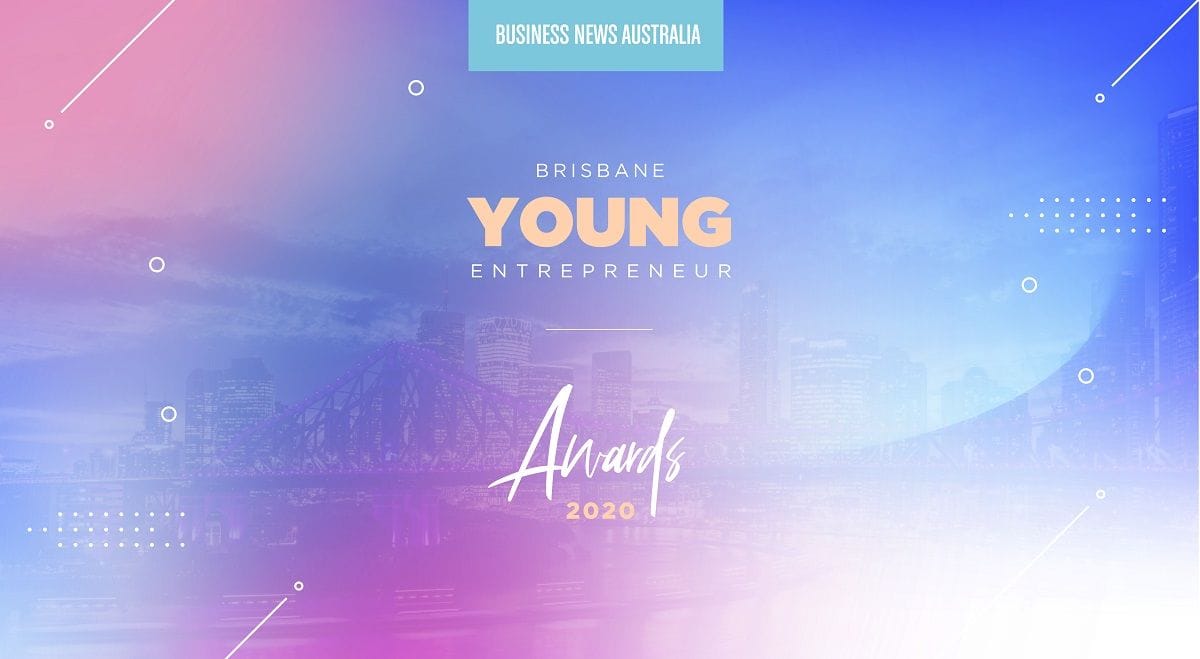 Never miss a news update, subscribe here. Follow us on Facebook, LinkedIn, Instagram and Twitter.
Business News Australia
Help us deliver quality journalism to you.
As a free and independent news site providing daily updates
during a period of unprecedented challenges for businesses everywhere
we call on your support