In a year like no other, an exceptional line-up of innovative and progressive business leaders from the NSW capital vied for recognition at the Sydney Young Entrepreneur Awards.
Hailing from a diverse range of industries, these young finalists cast aside the pessimism that pervaded 2020 and thrived despite the chaos and coronavirus-related restrictions.
But only one could win the top accolade, and today we can proudly announce the Sydney Young Entrepreneur Award 2020 goes to Izhar 'Iz' Basha (pictured above), founder of fast-growing supplements giant EHPlabs, Blessed Plant Protein and Lust Natural Protein Bars.
---
Click here for a presentation of all the winners and finalists at the Sydney Young Entrepreneur Awards 2020.
---
Basha's entry into the world of business began in the most unexpected of circumstances. Working as a senior associate lawyer at Clayton Utz, the diagnosis of a life-threatening autoimmune disease put his future in the balance.
"I promised myself that if I got out of hospital, I would make it my mission to help people focus on their health and wellbeing to live healthier lifestyles," says Basha.
"I was fortunate to be able to get my disease to a manageable level, and started my new journey by opening a small supplements store in Randwick."
However, Basha soon became frustrated by the offerings on the market, and in the kind of spirit seen in so many entrepreneurs this problem became the impetus for his next enterprise.
In 2013 EHPlabs was born, starting with its flagship product OxyShred and expanding to a portfolio of products formulated for health and fitness goals including weight loss, pre-workout energy, muscle gain, muscular recovery, sleep aids, vasodilators and detoxes.
Five years later the umbrella company EHP Holdings launched Blessed Plant Protein, targeted at the socially and environmentally conscious Gen-Z community.
"Blessed is also expanding into the plant-based wellness channel, with the launch of the Blessed Booster range for gut health, hair and skin health," he says.
At a time of rapid international growth for the group, EHPlabs secured a massive win in November when major US chain The Vitamin Shoppe signed on to stock Basha's products across its 850-store network.
This coup added to a 2,000-store presence in North America already, as well as 1,000 bricks and mortar retail stores across Australia and New Zealand.
In comments that echo the majority of finalists and category winners in these awards, Basha's staff numbers grew in 2020, he pivoted to online with the new channel generating solid sales from the outset, and the group's app development and technology arm is also looking at ways to further scale value-adding products and activity tracking.
"The pandemic's immediate and devastating impact on our traditional distribution chain resulted in the launch of our own direct to consumer e-commerce store in Australia and NZ," says Basha.
"Through this shift, we were able to ensure our end consumer could still access our products, and also ensure that the EHPlabs team remained employed.
"Our new product development calendar includes over 58 new products rolling out over the next 18 months. This will fuel the hype and excitement that is synonymous with EHPlabs in the global health and fitness industry, and help to push us to our business growth goals, despite COVID conditions and uncertainty."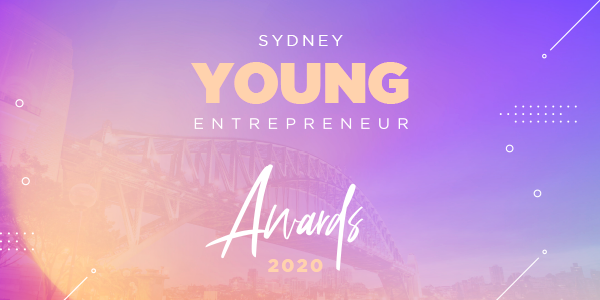 Never miss a news update, subscribe here. Follow us on Facebook, LinkedIn, Instagram and Twitter.
Business News Australia
Get our daily business news
Sign up to our free email news updates.