A MELBOURNE-based street art marketing group has designs on Sydney to replicate the success that has snared several global brands as clients.
Apparition Media combines art with advertising to produce hand-painted murals that become part of the city's urban landscape.
Former media sales manager Tyson Hunter stumbled upon the concept after seeing a billboard promoting Batman in Preston, and thinking how much better it would look as street art.
He shared the idea with roommate Tristan Minter and, after some research, they hatched a business plan together. They lured their good friend Hamish McBride from New Zealand to manage the creative side.
Combining Hunter's sales background, Minter's entrepreneurial experience running an archaeological consultancy and McBride's artistic ability, the co-founders launched Apparition Media in 2014.
Despite sharing complementary strengths, Minter says it was challenging to get the business off the ground.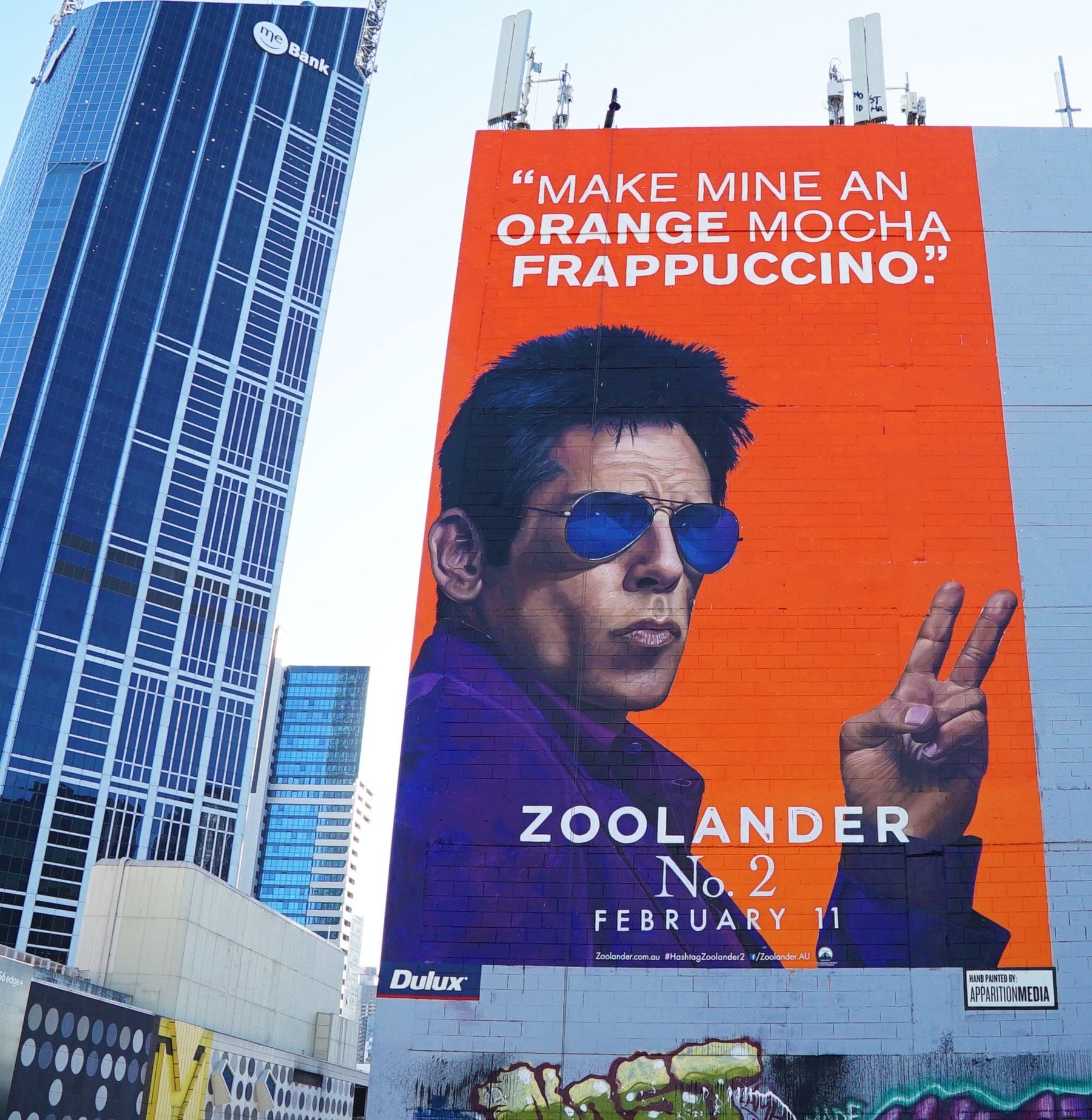 "Tyson is a natural extrovert so he's very good at approaching people and getting us out there," Minter says.
"Hamish is a very talented artist and I see the world in numbers and a bit more organised than the other guys.
"Three morons trying to start a business with their own savings, it's not like we had a big financial backer to make things easy."
At Apparition Media's modest studio, McBride painted murals of sporting, gaming and beverage companies they wanted to work with to serve as a portfolio.
The large-scale vision board was a success, with the team landing their first campaign for Coca-Cola Amatil. A steady stream of international brands followed suit, including Nike, Vans, Samsung, Disney, Marvel and a number of videogames.
"Originally, the most challenging thing was to get our name out there and build credibility for people to trust us," Minter says.
"You're putting someone's brand out in the public realm. If you do a shit painting it takes away from their brand.
"So it's credibility initially and then finding space to advertise. You find a site where you can advertise, negotiate an outcome with the landowner and then ask council for a permit.
"Council normally says no, so getting a place to display our paintings is probably the hardest thing."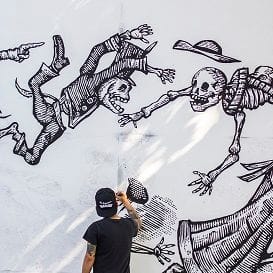 Apparition Media has painted more than 100 murals across its portfolio of more than 15 sites, with a team of 15 employees. The business is on track to turn over $2 million this financial year.
A team of artists can spend hundreds of hours to complete a design, often painting a canvas of 200sqm while hanging off the side of a building.
The process itself acts an ancillary technique of attracting attention to the brand, as passers-by watch a campaign come to life. Video content and photography capturing the progress is also shared online.
The niche style has an almost subliminal effect compared to traditional advertising mediums, complementing Melbourne's street art culture. The aesthetic appeal also capitalises on the 'Instagram factor' with photo opportunities worthy of social media.
Minter says the response has been overwhelmingly positive, particularly as an alternative to traditional signwriting or advertisements printed on vinyl.
"Billboards guesstimate a price based on what they think its worth," he says.
"We don't do that, we charge on man hours based on a rate and how long it takes to paint. That's dictated by size and complexity of an image.
"It speaks so much to the culture of Melbourne, not the graffiti but the real street art culture."
He says Hunter has relocated to Sydney to drive expansion plans and secure advertising sites. A second office is expected to open in coming months.
Apparition Media isn't short of work in the meantime, with its project pipeline the stuff of dreams for fanboys and fangirls - including Star Wars, Captain America, Teenage Mutant Ninja Turtles Two and the reboot of Doom.
"We're still man children ourselves, so it works for us," Minter says.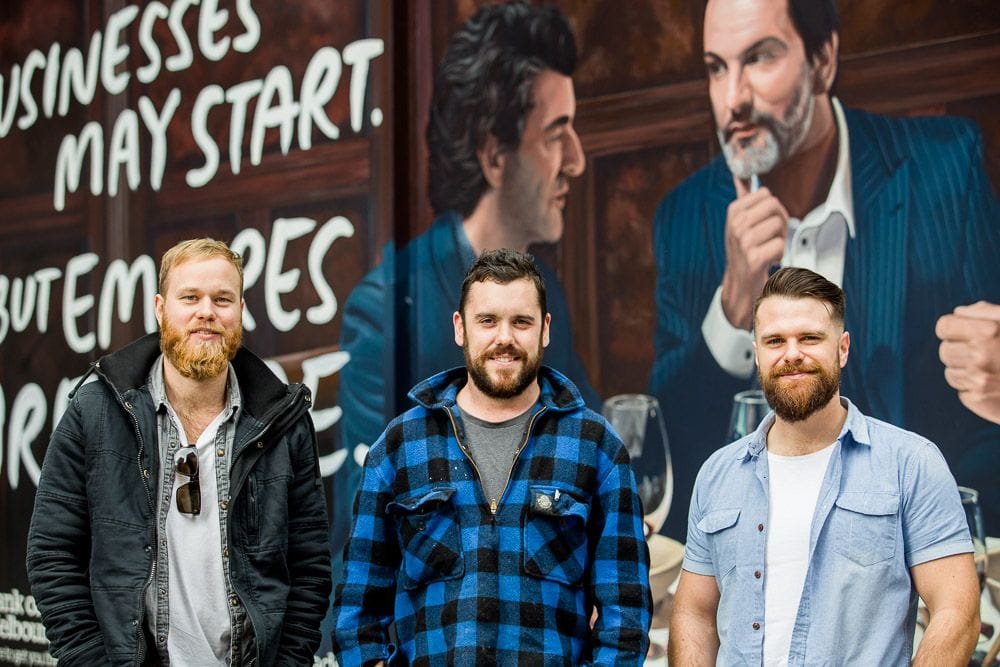 Apparition Media co-founders Tristan Minter, Hamish McBride and Tyson Hunter.
Get our daily business news
Sign up to our free email news updates.