One of the potential investors has managed successful Australian brands including Witchery and Marcs.
It may have needed to close half its stores to do so, but Napoleon Perdis could stay afloat after administrators reached terms for a new business structure with retail-focused group KUBA Investments.
The proposal to creditors involves a Deed of Company Arrangement (DOCA) to consensually transfer ownership of the beauty retailer to KUBA.
Under the arrangement, Napoleon and Soula-Marie Perdis would continue to bring their creative expertise to the business and stay in their roles to ensure the brand thrives.
A second meeting with creditors to decide on the retailer's fate will be held on 8 April.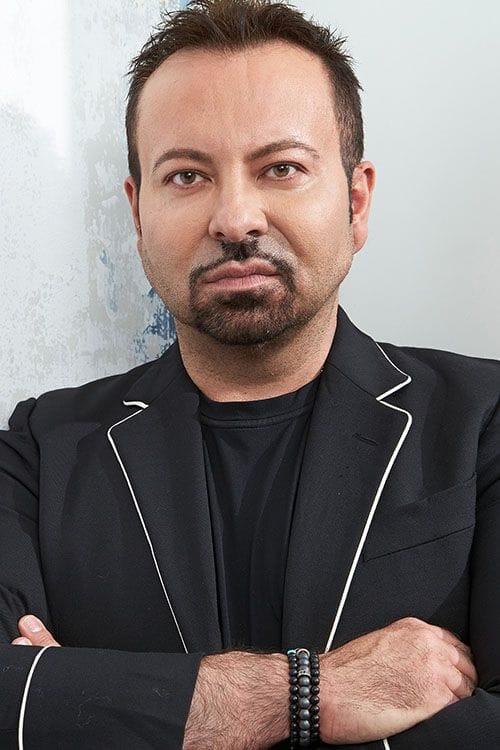 Founder Napoleon Perdis
Worrells Solvency & Forensic Accountants believes the DOCA structure will allow for an "efficient and seamless" transition to having KUBA as the new owner without needing to sign up new contracts with employees.
The accountancy firm also estimates the proposed DOCA for the "prominent and iconic Australian brand" would result in a better return to creditors than if the company was liquidated.
"We received a lot of interest in the business but ultimately have negotiated terms that will enable the business to continue, with KUBA Investments Pty Ltd," says Simon Cathro, one of the voluntary administrators who has been working with the company.
"KUBA is an Australian private investment and advisory group, led by Livia Wang and Henry Lee, which undertakes and manages retail-specific investments."
Livia Wang is managing director of Sydney-headquartered global company Access Brand Management, while Henry Lee is a retail executive and has managed successful Australian brands including Witchery and Marcs.
"KUBA's investment will ensure loyal customers can continue to purchase Napoleon Perdis in over 700 store fronts and keeps more than 250 existing staff members in employment," says Wang.
"We will leverage off the restructure undertaken by Worrells and continue to work closely with Napoleon, and the teams, to build the brand both in Australia and overseas."
The proposal came after voluntary administrators Cathro, Chris Cook, and Ivan Glavas completed their investigations and recoveries, highlighting support of employees, resellers and other key stakeholders to trade the business profitably during the administration period.
The administrators conducted an expedited and intensive global sale process, looking to identify a potential buyer for the business with the goal of allowing it to continue as a going concern.
"As administrators we have undertaken significant investigations into the affairs of the company and weighed up those findings against the benefit that this DOCA and the associated creditors' trust provides," says Cathro.
"The benefit of the DOCA is that it allows the business to continue to exist, this being a primary objective of the voluntary administration process.
"We are pleased that Napoleon and Soula-Marie Perdis have indicated their support for the DOCA and have agreed to a transfer of their shares to KUBA as part of that proposal."
Never miss a news update, subscribe here. Follow us on Facebook, LinkedIn, Instagram and Twitter.
Business News Australia
Get our daily business news
Sign up to our free email news updates.