TOBACCO tycoon Travers Beynon says an injunction against his company FREECHOICE by rival TSG will not dampen his aggressive expansion plans.
A court in Melbourne ruled that in 2014 his company induced a franchisee of TSG to breach contract with their franchisor in order to sign with FREECHOICE.
The Federal Court noted that FREECHOICE misled franchisees by suggesting they would receive additional support from tobacco companies if they sign up.
Beynon, better known as The Candyman, says while he will wholly abide by the court's decision, his plans to increase market share locally and expand with franchises overseas will not be impacted.
"This is no accident," says Beynon.
"The Candyman speaks directly to FREECHOICE customers and embodies the brand's ethos of personal liberty.
"The market has responded to the Candyman's ideals of living life on your own terms, working hard and playing harder and that the right to have a choice should never be taken away."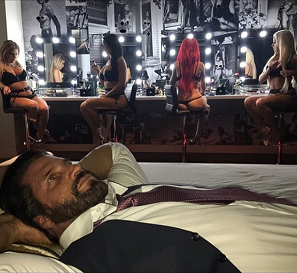 Beynon also confirms that inducements offered in the past to TSG franchisees were instigated and managed by a FREECHOICE staffer who has since been dismissed, with further action against them being taken.
"I play by the rules, so when something like this happens I take decisive action," says Beynon.
"However it's not surprising that a large number of competitor franchisees, including the one in question in the court case, moved to FREECHOICE because they were not satisfied with the service provided by their former franchisors.
"We deliver better service and greater benefits to our franchisees than any of our competitors, and for that reason we continue to be the fastest-growing company in our industry."
The TSG network comprises around 340 stores across Australia, mostly franchised outlets, from which the group is reported to have generated revenue of more than $4.7 million in FY15.
Late last year, the group placed all its business assets, including trademarks and intellectual property for sale, prompting Beynon to swoop in.
Gold Coast-based FREECHOICE was established in 1991 and has around 255 stores across Australia.
Beynon, the FREECHOICE managing director, has built a reputation as Australia's Hugh Hefner after a string of social media posts boasting his lavish playboy lifestyle. He now has more than 600,000 Instagram followers.
Main picture L-R: The Candyman with latest TSG franchisee to rebadge as FREECHOICE, Adam Asmail from Waterford.
Related articles:
Get our daily business news
Sign up to our free email news updates.