Developer Dexus (ASX: DXS) expects to own 60-65 per cent of the world's tallest hybrid timber tower that will house Atlassian's (NASDAQ: TEAM) Sydney headquarters upon completion, with the remainder to be held by the tech giant that is known for its Jira tracking software and its prolific investor founders.
Dexus revealed today it had exchanged binding transaction documents with Atlassian to fund, develop and invest in the 40-storey office building on 8-10 Lee Street, which would include naturally ventilated areas akin to an outdoor garden on each floor with an exterior of glass and steel.
Located next to the Central Place Sydney development and within the NSW-led Tech Central precinct, the $1.4 billion project would revitalise the existing YHA site into the lower levels of the building and include retail space and a new public realm around Central Station.
In July Dexus noted expectations that planning and government approvals would be signed off by December 2021 with construction to commence in early 2022. Forecasts for the first sod have now been pushed back to after mid-2022 subject to a set of conditions precedent prior to financial close, but this hasn't changed the indicative timeline for completion which remains set for 2026.
"This unique project will catalyse Sydney's innovation and technology precinct, Tech Central and set a new global benchmark in sustainability and smart workplace that challenges the status quo," says Dexus chief investment officer Ross Du Vernet.
"It has been a productive partnership over the past eight months in which we have worked with Atlassian to make their bold vision a reality, and we are looking forward to the long-term relationship."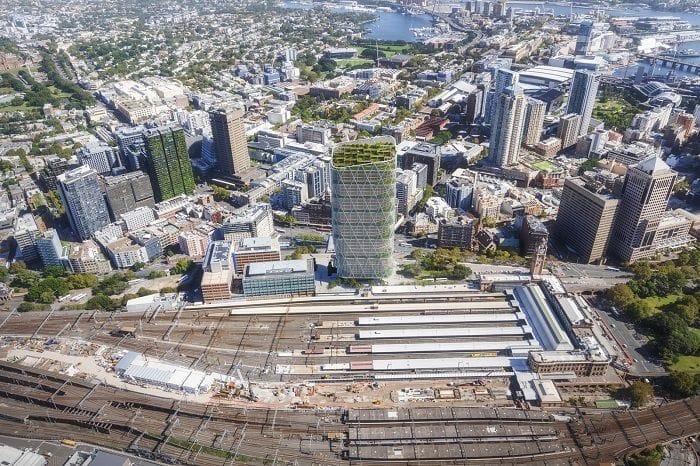 When the development was announced in June 2021, Atlassian co-founder and co-CEO Scott Farquhar said if you want to work in tech, "this is the place you will want to be".
"Technology can turbo-charge Australia's recovery. That's why we're building this precinct. We want to create jobs, ideas and innovation," Farquhar said at the time.
The building was designed by the same New York-based architects that designed Uber's headquarters - SHoP - with Australian practice BVN as the design team.
"It's an amazing design. We've searched the world to find the best architects and engineers to put it together," Farquhar said last year.
"The space that we are building will be highly sustainable and highly flexible. it will be purpose-built for the future of work, for tomorrow's world, not today's."
The two parties have worked with third party stakeholders to facilitate the development, including the NSW Government on the Project Development Agreement.
Dexus may also look to introduce third party capital into the project prior to completion.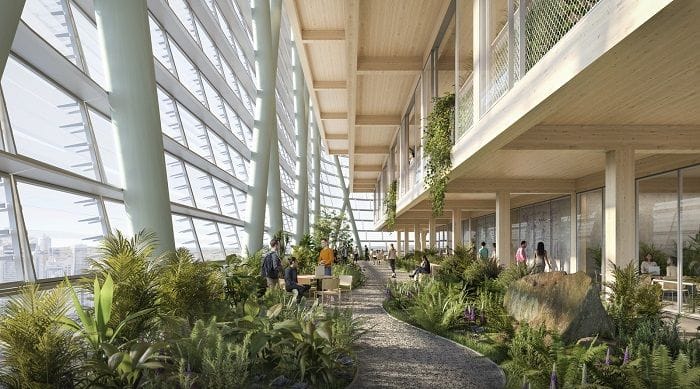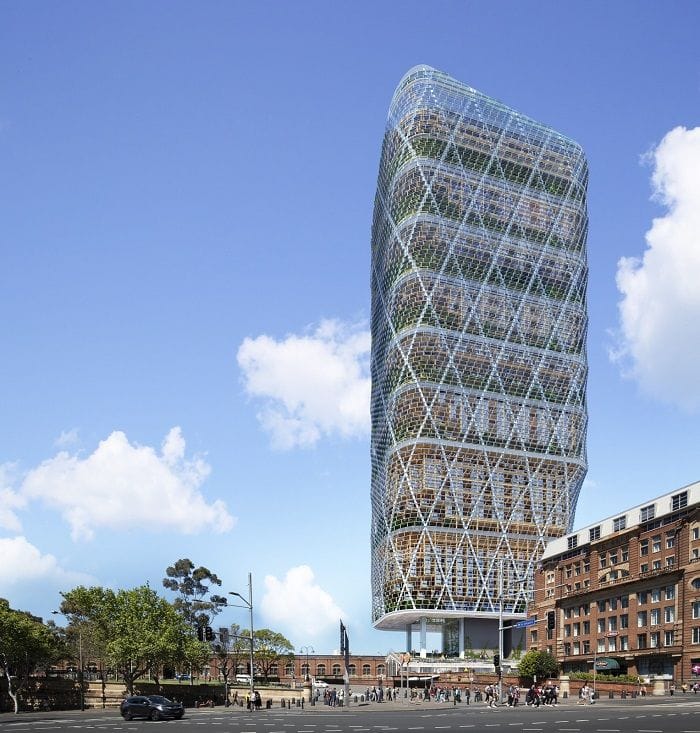 Get our daily business news
Sign up to our free email news updates.