Software giant Atlassian aims to "turbo-charge" Australia's tech economy with the help of a new architecturally progressive precinct at Central Station in Sydney.
The NYSE-listed company unveiled plans today for its new headquarters to become the world's tallest hybrid timber building, concocted by the same architecture firm that designed Uber's headquarters in San Francisco.
Atlassian is spearheading the project as part of the NSW Government's plan to build a new tech precinct attracting 25,000 workers.
Construction of the 40-storey building is expected to generate 2,500 jobs during construction, and as the anchor tenant Atlassian plans to have 4,000 staff in its HQ once complete in 2025.
Designed by New York-based architects SHoP with Australian practice BVN as the design team, the sleek timber tower is blended with a glass and steel facade, creating a honeycomb-like effect interwoven with large planted terraces.
The project has plenty of natural ventilation and will feature solar panels in the vertical facades to generate green power on site. The group founded by Scott Farquhar and Mike Cannon-Brookes expects the building will require 50 per cent less energy consumption compared to a conventional building.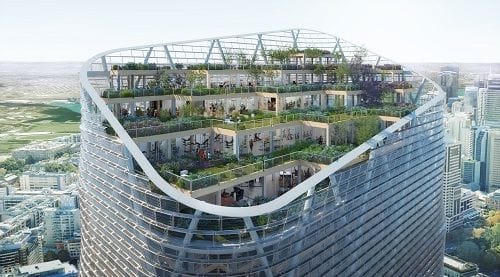 The existing YHA at the site will be revitalised and incorporated into the lower levels of the new building, and the existing heritage parcel shed will also be incorporated into the development.
"Technology can turbo-charge Australia's recovery. That's why we're building this precinct. We want to create jobs, ideas and innovation," says Farquhar, who is also co-CEO.
"This will be home to thousands of workers and the best new ideas. If you want to work in tech - this is the place you will want to be.
"Sydney has the potential to be one of the world's leading technology cities and the creation of a tech precinct sends a loud signal that we're in the race to take a slice of the world's most valuable market. That's an exciting place to be."
He believes the building will breathe new life into the area.
"It's an amazing design. We've searched the world to find the best architects and engineers to put it together," he says.
"We're embarking on this project at a critical time. Projects like these will help the state and the nation bounce back from the massive impact of COVID-19.
"The space that we are building will be highly sustainable and highly flexible. it will be purpose-built for the future of work, for tomorrow's world, not today's."
NSW Premier Gladys Berejiklian describes Atlassian as a great Australian success story, and claims "Tech Central" will rival Silicon Valley as the place to be.
"This means more jobs and opportunities for all of our citizens," she says.
"Our collective work around the world focuses on elevating the experience of the public realm in urban environments, so we really welcome this opportunity to work with such wonderful partners to create a high-performance landmark for Sydney's new tech district, at ground level and in the skyline," adds SHoP founding principal William Sharples.
"Atlassian has their eyes set firmly on the future, this project will achieve a number of 'firsts' globally and in Australia. It will make what was once best practice seem inadequate and hopefully lift the ambition of the built environment across Australia," says BVN co-CEO Ninotschka Titchkosky.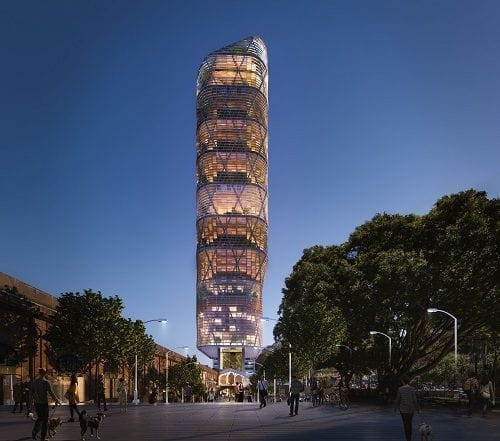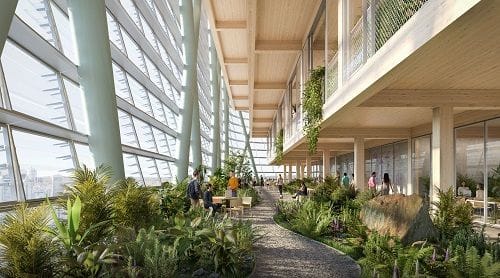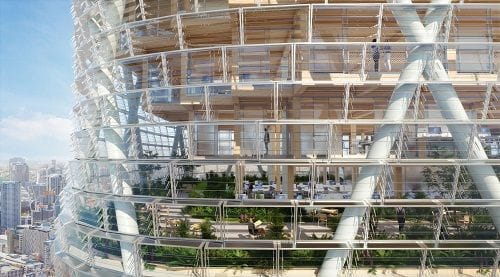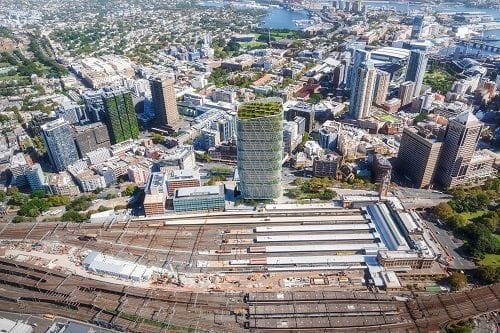 Never miss a news update, subscribe here. Follow us on Facebook, LinkedIn, Instagram and Twitter.
Business News Australia
Get our daily business news
Sign up to our free email news updates.