A BRISBANE social enterprise with Jamaican roots is hitting Aussie streets in a London red double-decker bus to give disadvantaged youths a helping hand.
The Ja Joint will this week turn the insides of the bus into a mobile rasta kitchen, gig and head office space for almost a month.
The ultimate goal is turning the bus into a permanent travelling head office. Funds from a crowdfunding campaign beginning today, aiming for $150,000, will help achieve this goal.
The Ja Joint sells traditional Jamaican jerk rubs and sauces and contracts refugee and new Australian staff from Africare Community Services in Logan.
Its products were top five sellers out of more than 150 Australian social enterprises' last year.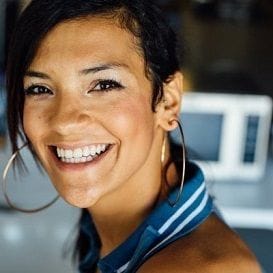 The Ja Joint founder Carly Day (pictured) was inspired to launch the social enterprise four years ago after coming from the UK and struggling to find employment in Australia.
"I found it really hard to find employment that represented my skillset in the media, and also employment that drew on my experience working as a caring assistant, so I went through about five years of working in jobs that I was overqualified for," says Day.
"The Ja Joint kicked in for me about four years ago and was actually a process of me identifying with my own roots due to my mixed background of Jamaican, Chinese, Irish and British heritage.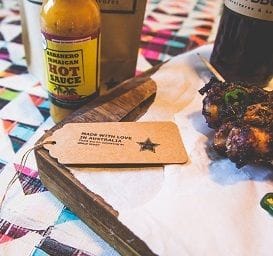 "It snowballed really quickly for a number of reasons: people don't know too much about Jamaican food so they are curious, they think the accent and culture is pretty funky because of Bob Marley, and they want to support the story behind it all."
Day is opening up her campaign to everyone this March by inviting people 'of all walks of life' to board The Ja Joint's double-decker bus.
The tour begins in Brisbane and goes through to Byron Bay, Sydney, Canberra and Melbourne.
Indigenous education programs AIME and Welcome to Australia, as well as reggae singer Nattali Rize of Blue King Brown, have partnered for the trip.
While delivering a fun experience, Day says the campaign is a lot more serious at heart.
She wants to provide employees with the confidence and expertise to get out of the bottom rungs and eventually lead communities. She says some of her staff were knocked back for eight years before landing a job at The Ja Joint.
"We are the first business to team up with the guys from Africare and they have access to hundreds and hundreds of people in underprivileged positions," says Day.
"With the current climate in Australia around not only refugees but also multiculturalism itself, we believe that there has never been a better time to do this."
Get our daily business news
Sign up to our free email news updates.