IMAGINE running four busy restaurants, not being afraid of taking on new challenges and then being courted to take your talents to a bigger audience in Los Angeles.
That's the reality for Bonnie Shearston and Tom Sanceau who have made their mark on the dining scene with a melting pot of dynamic venues.
The power duo, who have taken out the Brisbane Young Entrepreneur Award in Hospitality, are behind fine dining restaurant Public, American diner Red Hook, Italian pizzeria and bar Coppa Spuntino and British gastropub London Fields.
After managing several leading establishments in the UK, Shearston and Sanceau relocated to Brisbane hungry for their own success.
Teaming up with two friends, they opened their first venture Canvas Cocktail & Wine Bar in 2010 which was later sold.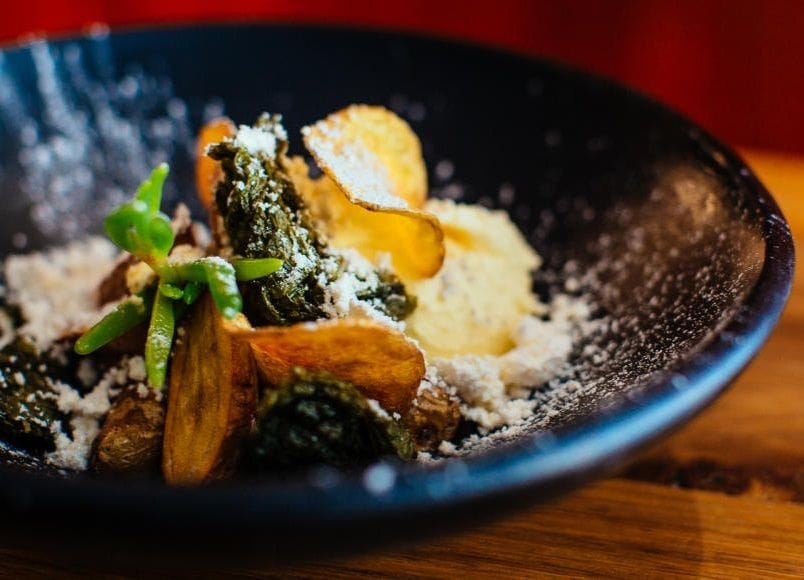 The capital was reinvested into bustling venue Public in the CBD, and allowed them to explore New York street food with Red Hook in Gresham Lane.
Hard on its heels, Coppa Spuntino opened at the opposite end of the building late last year after Shearston and Sanceau received an offer they couldn't refuse.
After allowing the previous operator to leave the space, the landlord approached them to replace the business.
"We had just put all of our savings into Red Hook and were just three months down the track," Shearston says.
"We proposed the concept very casually and he basically put a very sweet deal on the table for Tom and I because he loved what we do.
"We're very conscious of not overextending ourselves because both Tom and I are very hands-on operators.
"I like being able to walk into a venue and know every single staff member's name, how to run a service, jump on the floor and know how it all works.
"The fact that it was a good offer and it was doable from one office, we thought why not give it a go."
Amid back-to-back restaurant openings, Shearston and Sanceau had already brewed plans and inked a deal to launch London Fields. Bringing Britain to Brisbane, the gastropub opened in West End in late July.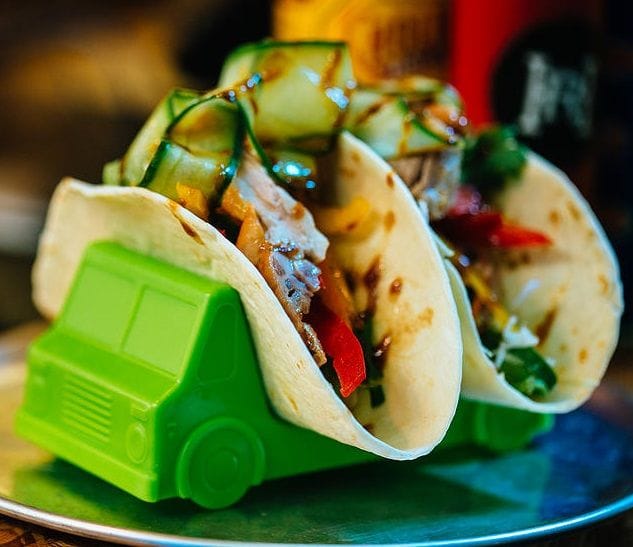 "Every other venue we've opened has always been in an obscure location or it's just kind of just happened," Shearston says.
"With London Fields, there was so much anticipation and build up that when we opened the doors it was hectic and full from the first day.
"I love chaos, it's my favourite. I think that's why Tom and I work so well together his favourite time of day is 9am on a Monday when he's in front of a computer doing systems, while mine is 8.30pm on a Friday trying to get one sitting out and the next one in.
"It's calming down a bit, not in terms of busyness, but it has found its groove and we're loving it."
With their 'four children' making waves in the city, Shearston and Sanceau attribute the Young Entrepreneur Award to their team of 70 and the receptiveness of guests.
"Brisbane's market is so young and fresh. Our venues are all in different areas, but they're all within five minutes of each other because of the size of the city," Shearston says.
"As well as my short attention span, it's necessary to keep things diverse and different to keep the interest of the smaller population.
"We've been really lucky having key people stay with us for a long time - they know how we work and operate.
"When your staff respect you and know you have their best interests at heart, they tend to stick around."
Shearston and Sanceau are in high demand to recreate their recipe for success, with offers in Sydney and the US.

Get our daily business news
Sign up to our free email news updates.