Freedom Foods Group (ASX: FNP) shares have spoiled after the dairy and plant-based beverage company resumed trading on the ASX today, spilling to levels well short of the offer price for a $265 million capital raise mostly aimed at paying off debt.
Trading had been suspended since June last year as financial questions swirled around the company amidst mounting losses and debts, including the fact it let $60 million worth of UHT milk and cereals go off - an episode described by then executive chairman Perry Gunner as "certainly not our finest hour".
To put the magnitude of that inventory loss into perspective, it is worth three times the value of Freedom's entire cereal and snacks business it sold to Arnott's in March for an expected $20 million, with expected proceeds of $11 million.
The company - which says on its website that it employs more than 755 people - is also grappling with a US$20 million lawsuit from Blue Diamond Growers in California which has alleged Freedom's MILKLAB brand is in breach of a non-competition clause in their licensing agreement.
With new management in place, including Michael Perich of majority shareholders the Perich family now in a permanent CEO role, the company also has to contend with two class actions over past corporate practices.
It is this culmination of factors that contributed to the market's lukewarm response to Freedom's return to the share market today. On Friday the group announced a $265 million recapitalisation plan, substantially backed by the Perich investment vehicle Arrovest which has committed to $200 million worth of convertible notes.
The notes will be issued at $1 each, convertible into shares by dividing the outstanding face value by a notional share price of $0.70.
At the time of writing FNP shares have plunged by almost 78 per cent to $0.665 each, representing a loss in market capitalisation of around $650 million this morning. Shares opened at $0.20 each.
Shareholders will still need to approve the plan if it is to go ahead and an extraordinary general meeting (EGM) is expected to be called in May, where 40.8 million options will be on offer at $0.98 each.
"This Recapitalisation is an important step in the operational and financial turnaround of Freedom Foods Group," says chair Genevieve Gregor, who was appointed to the board just over a year ago and was elected as a non-executive chair at the Freedom AGM in late January.
"We have undertaken significant Board and management renewal, most recently with today's appointment of Michael Perich as permanent CEO and Stuart Black as independent non-executive director, and have continued to strengthen our executive team, governance controls, policies and frameworks.
"Operationally, we have announced the sale of certain non-core assets and adopted a simplified business strategy to ensure we are focused on the brands and products with the greatest potential in our dairy and nutritionals and plant-based beverages businesses."
The company also announced today that Stuart Muir, an experienced industry veteran who spent much of his career with Unilever and most recently was the director of supply chain, quality and research & development at Lion Dairy and Drinks, will start as chief operations officer in April.
Muir joins a relatively new executive team including Perich and CFO Josée Lemoine, who started in the role in mid-December.
The company recently released its results for the December half, including a 15 per cent rise in revenue from continuing operations to 291.4 million, while its loss from continuing operations stood at $15.2 million, compared to being $50.2 million in the red for the same period in 2019.
"Our first-half financial results, released last month, demonstrate that we are making good early progress on the turnaround," Gregor adds.
"While there is more work to do, the successful completion of the Recapitalisation will enable the company to continue that progress and restore Freedom Foods Group to sustainable and long-term profitable growth," she says.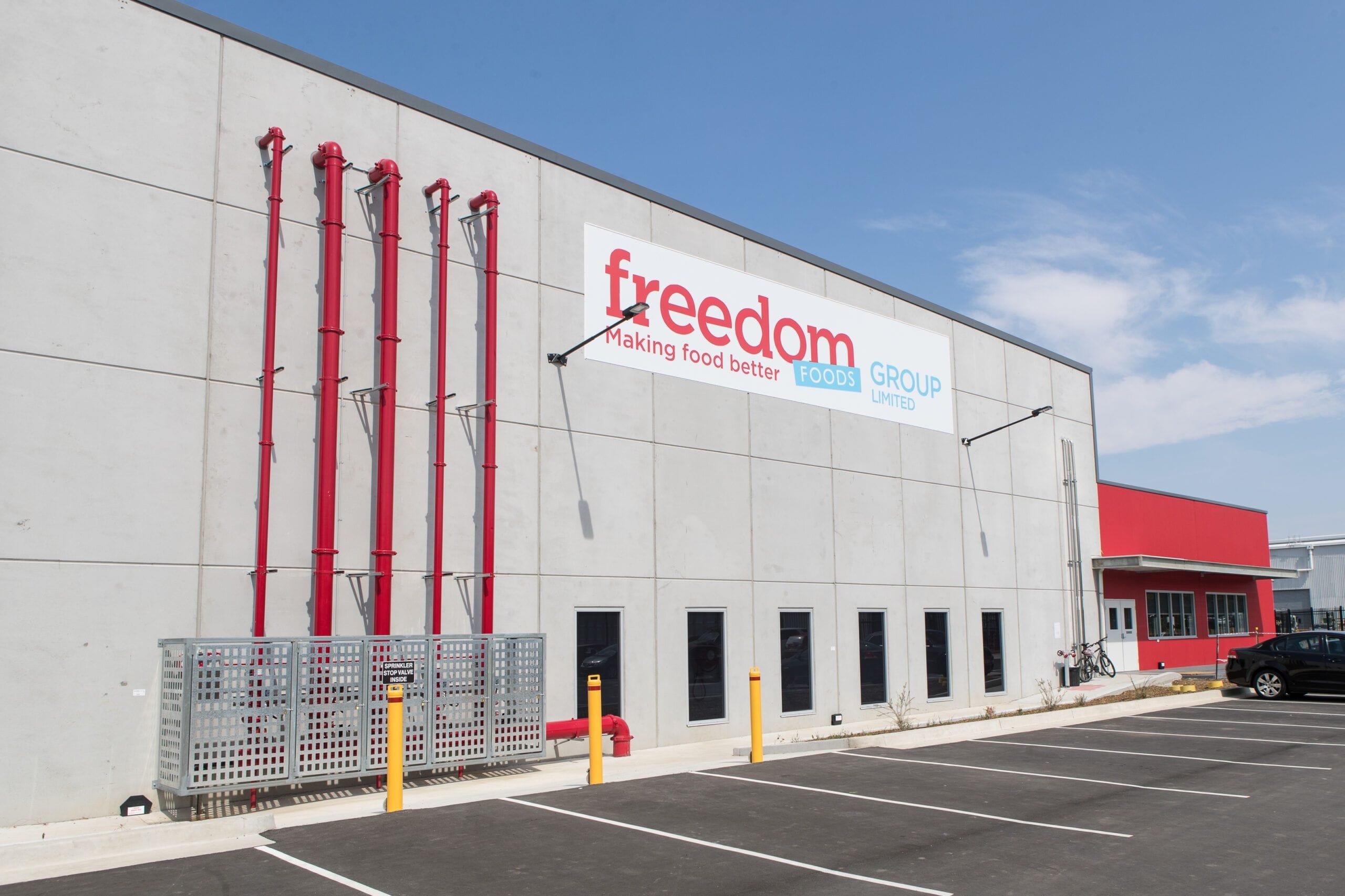 Net debt at the end of 2020 was $326.9 million, representing an increase of 12 per cent of over 12 months.
From its planned recapitalisation Freedom intends to repay between $183 million and $233 million of its existing senior and subordinated debt.
Senior lenders National Australia Bank (ASX: NAB) and HSBC will provide a $36 million senior secured revolver facility along with a two-year debt facility for up to $50 million, depending on the total note proceeds raised.
"Our substantial commitment to this Recapitalisation demonstrates our unshakeable belief, held for more than 15 years, that Freedom Foods Group can be one of Australia's great food and beverages companies," says Arrovest joint managing director and Freedom Foods deputy chair Tony Perich.
"We look forward to working alongside existing shareholders and new investors to help the Company continue its current turnaround and realise its potential."
The Perich family, owned by brothers Tony and Ron, is one of Australia's richest having made their fortunes through property - including more recent windfalls from land slated for the Western Sydney Airport, but they have lost hundreds of millions of dollars from the downfall of Freedom Foods.
Ron Perich retired from his non-executive directorship the board at the end of January's AGM following 15 years of service, and the new CEO Michael Perich is his son.
Never miss a news update, subscribe here. Follow us on LinkedIn, Instagram and Twitter.
Business News Australia
Get our daily business news
Sign up to our free email news updates.