HIS family name may ring a bell, but this Freeman has carved out a world all of his own, and on his own, with H2COCO.

David Freeman, son of the late Kings Cross identity George Freeman, has turned over a new leaf far away from the nightlife.

Freeman exited his late-night ventures just before Sydney's lockout laws took full effect and, despite heavy competition, he sees fast-moving consumer goods as a sure bet.

"The Australian market is completely flooded," says Freeman.

"We launched our coconut water in 2011 and we were the first brand to launch in Australia. We have seen somewhere between 150 to 200 brands come and go over the past five years to now be surrounded by about 50 brands at present where only a handful actually represent what coconut water should be in terms of taste and nutritional profile."

Freeman, a deliberate businessman, has been privy to the cutthroat world of business from a young age, following his father's death when he was just five years old.

Freeman grew up in a world with different rules and, because of that, he's adamant about playing by the law of the land.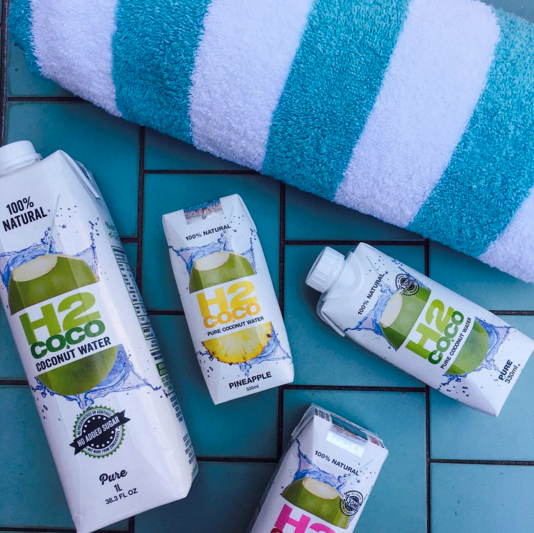 "I'm an angel in business and have built this company on my own - I created it myself," says Freeman.
"I've seriously put my heart and soul into this because I believe it's a quality product."

Freeman says H2COCO started from humble beginnings.

He says he always had an 'entrepreneurial zest' where, if something came along, he would try and squeeze out whatever he could.

"I have always been in hospitality, in bars and restaurants and nightclubs, but I also previously had a construction business and have studied architecture," says Freeman.

"Coconut water was something that came out of trying Bikram yoga where the teacher gave me a fresh coconut and explained the benefits. It was 2008, and I remember getting a screwdriver and hammer to open it up.

"About three weeks later I travelled to the US and started to think about how coconut water was just starting to take off. It didn't exist in Australia and New Zealand at the time and, at that stage, I had no idea about the food and beverage industry or FMCG. I researched for a couple of months and quickly borrowed some funds from my aunty, and had a little bit saved up myself."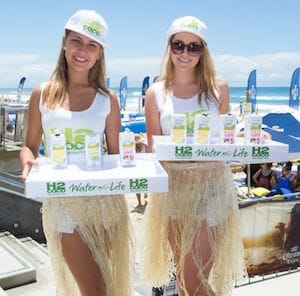 Freeman says he had a 'very, very small' starting capital behind him and it's been one of the biggest challenges over the years.

"The company is growing between 200 and 300 per cent year on end, which is hard when you don't have huge amounts of capital to maintain your growth and grow at the rate you want to grow," he says.
"Cash flow is always a restriction in every business. There will be a stage where we bring more equity into the company."
H2COCO had first-mover advantage in a bubbling beverage market, but Freeman believes this only helps for a 'really limited' amount of time.

"There was a sense of urgency to launch - but you probably overstate that in business," he says.

"I started on coconut water in 2008 and I didn't launch until 2011. When you have a good idea, there's always that sense of urgency, but you also need quality control.

"You have to do things correctly from the beginning because people's first impressions always last."

For Freeman, H2COCO is much more than boxed water.

Getting the business off the ground meant travelling to Thailand, Indonesia and Brazil in search of the 'perfect manufacturing plantation' in terms of cleanliness, quality and ability for growth.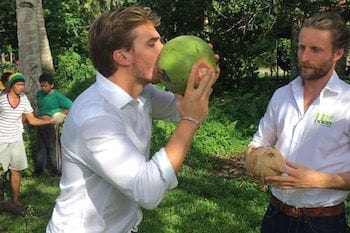 "I eventually found the right plant in the Philippines and actually signed the company up the same time as PepsiCo," says Freeman.

Freeman is currently conceiving new product lines that match his vision.

Late last year, H2COCO released a world-first coconut water coffee beverage, dairy and lactose free.
"Espresso is step one though, and we have another 12 steps in the next 12 months," says Freeman.
"I'm looking at ways for how I can grow the entire category and differentiate the category. All brands claim the same thing, so you need to find ways beyond these claims to attract new people to the category.

"Ninety-six per cent of small businesses fail after three or four years. The way I've been running the company has been different the past 12 months, and now I'm focused on how I will be running it for the next four years.

"More shareholders have come in, so with that comes added responsibility to protect my shareholders' investments.

"My dedication is now purely focused on expansion. We have 10 to 15 different products sitting on the shelf ready to be produced, with the basis being a healthier alternative and coconut-based. Anywhere you have butter, oil, margarine, makeup remover or lubricant, we can replace all of those things."


Get our daily business news
Sign up to our free email news updates.
Help us deliver quality journalism to you.
As a free and independent news site providing daily updates
during a period of unprecedented challenges for businesses everywhere
we call on your support