ADEDAYO Charis (pictured) is on a mission to make the world a safer place. And, while he's at it, he also wants to help you find your car keys.
In just over a week's time the Brisbane-based entrepreneur, born and raised in Nigeria, is set to release his newest venture - iKon, a small tracking device which users can fit to just about anything they don't want to lose.
Unlike an ordinary GPS tracker, iKon is able to pinpoint the exact location of an item within a 70 metre radius using only Bluetooth technology and a smartphone application.
When an item is lost or stolen outside of this radius, owners can connect to the entire iKon community and receive an alert when any other user comes within range of that item.
Backed by Aaron Birkby, entrepreneur in residence at River City Labs, the iKon tracker is set to take both the Australian and African markets by storm, having already been recognised as one of the top 30 startups at DEMO Africa in 2015.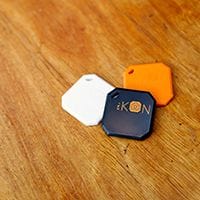 While iKon may have been born as a response to the frustration of losing important items, it has now grown to have a far greater purpose.
Back in his home country where kidnapping and theft are rife, Charis hopes to take the pressure off a strained police force and give the power of prevention back to the average person.
"In Australia because the security system is very good, we can't compare to what is happening in Africa," says Charis.
"In Nigeria if you call the police, they might not even show up or you might have to wait several days. Nobody cares about what happens to your property.
"With iKon, it enables people to take back security with their own hands, and prevent loss before it happens."
In this case, Charis refers to a unique feature of iKon which allows users to receive an alert on their phone when a tagged item leaves a certain radius.
For example, when you step outside the perimeter of the house and leave your car keys behind an alert will trigger.
The same can be said in the case of a pet or even a child fitted with an iKon tracker, when they move a certain distance away from the linked device.
Charis says in the worst case scenario of a kidnapping, parents now have the power to be notified on-the-spot when their child is removed from the safe radius, resulting in a far higher chance of recovery.
He hopes his invention will help the Nigerian people feel a greater sense of security, especially as they continue to recover from the horrific mass kidnapping of 276 Chibok schoolgirls by the Boko Haram terrorist group in 2014.
"I just think, what if even one of these girls had a tracking device of some kind on them?" says Charis.
"Would the government have been able to find them, and would I have been able to help?"
In Nigeria, Charis says that around 100 kidnappings occur every day.
Charis is proud to have finally broken into the Australian start-up scene with the iKon tracker, a feat which he says was difficult at first because of an unfortunate stigma surrounding his heritage.
"It was a really difficult process, because I found that people generally do not believe in what you are doing especially when you are an African here in Australia, and they are immediately thinking that you are going to fail," says Charis.
"But I knew that because I was able to journey here in the first place to start studying engineering, there was nothing that I couldn't achieve if I put my mind to it.
"So I just made sure that I continued to push on, because I know t¬¬hat there is always a reward for the man who works diligently."
The iKon tracker will hit Australian markets on June 7, with a kickstarter campaign set to launch simultaneously.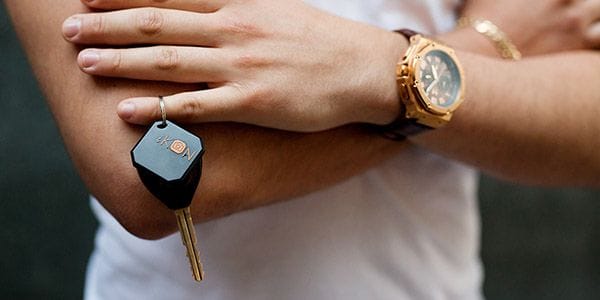 Get our daily business news
Sign up to our free email news updates.