When there's a will there's a way, and when there's whey there's...vodka?
From the family sheep's milk farm south of Hobart, Ryan Hartshorn (pictured) has built a spirit producer that's the envy of the world. Hartshorn Distillery won top honours in the World Vodka Awards 2018 in London, while its gins are held in high regard.
But a business cannot thrive on accolades alone. Through a creative "full circle" approach to ingredients, the Hartshorn's Grandvewe Farm has lifted its cheese game while two luxury products mix a potent tourism cocktail.
At Business News Australia we speak with Hartshorn to find out how it all began.
"It came about because the cheese side of the business wasn't making enough money to sustain the three families that are currently in the business. Something major needed to change," he says.
"I took it upon myself to come up with a business idea where even if it wasn't going to be relevant to the cheesery, it could basically get enough income for us all. We were paying ourselves less than the minimum wage at the time."
With a degree in business and a good knowledge of high-end markets for gourmet food, Hartshorn wasn't sure exactly what that winning idea would be. In the meantime, he purchased a "little tabletop still" off eBay as an ornament.
The purchase turned into much more than a decoration, triggering in Hartshorn the will to distil. The first choice would have been to learn from renowned Tasmanian whisky maker Bill Lark, but as the expert had sold his business and signed a confidentiality agreement, that option was off the table.
"I had to read forums for at least 12 months to teach myself how to distil. The whole time I was thinking: 'How an I make a distillery relevant to a cheesery without just doing a basic milk liqueur or anything like that, because that's a bit boring?'," he says.
"I read about a place in Ireland that was making the cow whey vodka experiments and they wouldn't tell me any information. We have scientists who do our cheese testing, so I contacted them and said: 'It's probably this lactose and this enzyme, what do you guys think would work?'.
"Between us we figured out how to ferment the lactose sugars into alcohol, so now I've created our business which is now at least double the cheese revenue in the space of about two years."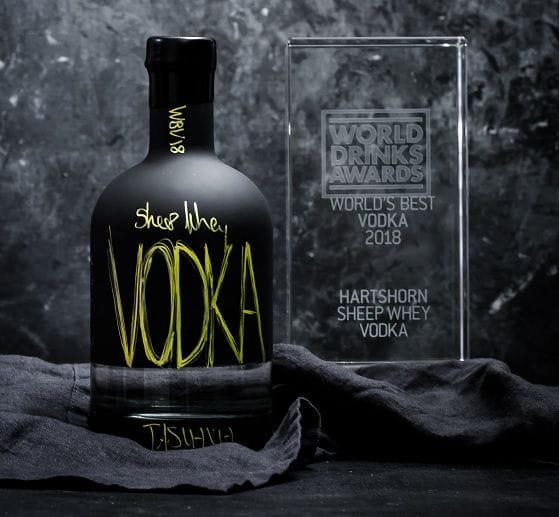 As the spirits are produced on what used to be waste, there is no cost for the whey as an input.
"And we're actually reducing the waste to the environment," says Hartshorn.
He adds that gin waste with all of the botanicals used in the distilling process is then given back to the cheese factory.
"They then put it on the outside of their cheese and do a gin-type cheese. That's going full circle with waste reduction," he says.
"I do an oaked vodka. And the actual oak barrels, once they've been used and have imparted their flavours in the spirit, I'm actually giving the wood to the cheesery and then we're basically burning it and smoking the cheese from the vodka oak staves."
"We're about to come out with a soap range which is using the spent botanicals, and we're about to come out with a mustard and sauce range that's got a lot of the gin botanicals being used in them.
"So we've got a lot of products coming through that are basically using waste from the distillery, and distillery products being created from the waste from our cheesery."
Stoking creativity, finding cross-over
When asked whether the whole experience has felt like a baptism of fire, Hartshorn says the business degree is the only professional factor involved, but he also had 13 years of experience prior in selling sheep's cheese to high-end markets.
"You start to understand what chefs are looking for. You start to understand what that consumer market's after. Even though it's spirits, it's still the same values," he says.
"Moving forward, if you create a business that's not thinking ethically with not just production as in trying to do something for the environment but socially, it's got to be one or the other or both. Otherwise you're just going to fall behind."
He says Australian bottle shops were ahead of the curve in stocking Hartshorn's products before the prestige of the World's Best Vodka award, but the distinction has helped advance the business.
"I think the award just gets people listening to what you have to say a little bit more now, more than anything else, or watching your space rather than thinking you're just another product in the market.
"Even if it didn't have awards, it's the only vodka in the world made from sheep's whey, and probably only one of a few spirits where the whole bottle is hand-painted. We spray paint the bottle black and then we hand-paint the bottle.
"That's done by the distillers, so those two things alone sell the product, and it tastes good."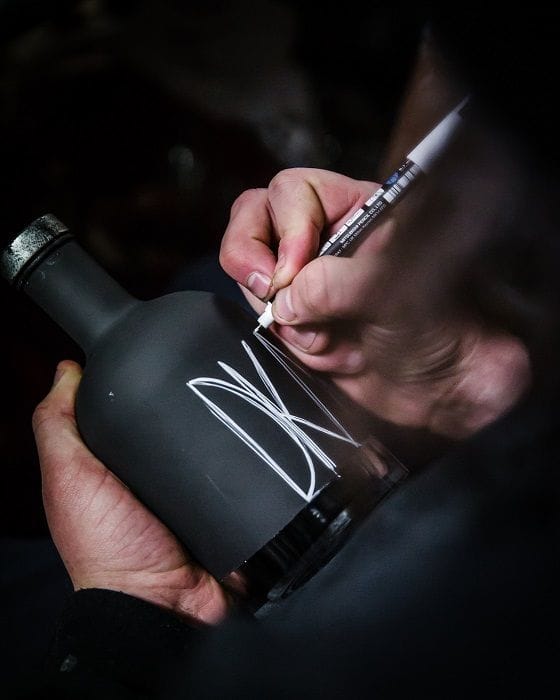 The company has also attracted its fair share of international attention, and recently exported a pallet including a range of liquors to Japan. As a lender for the business, ANZ has also flown him to Asia to meet with potential business partners in Shanghai, Hong Kong and Singapore.
Back at the distillery, he continues to search for new ideas to set products apart.
"There are two botanicals in our gin that are Australian natives that have never been used before in other people's gin, so it's just about trying to be creative and find smells and flavours people haven't experienced before.
Company CFO Chris Young says the next two or three years are going to be "very interesting" with expectations to "dramatically exceed" what has been achieved already.
"The cheese sales are starting to ramp up and follow the alcohol sales up, so it's an interesting dynamic," he says.
"The vodka and the gin have been so successful and they've started to drag the cheese up, and all of a sudden the cheese has started to come up with a couple of opportunities.
"It will come surging back it's now got three really good revenue streams being cheese, alcohol and tourism."
Diane Rae, who is a company director and head cheesemaker, was recently invited by one of Chile's leading business families for consultancy work to develop a dairy sheep breeding app so they could improve their genetics.
"The farm is 45,000 hectares and they milk 30,00 sheep and produce sheep milk cheeses in a state-of-the-art cheese factory," she says.
"I was on the farm for four days and during that time we discussed changes to dairy sheep management, genetic improvement and cheesemaking techniques. I was approached on behalf of the company by Austrade's Chile division.
"Whilst I was there I was invited to meet the Australian Ambassador and we had a lovely conversation regarding my involvement with this significant Chilean group. I am hoping that I will be invited back for further consultancy with this group next year as well as consulting for other Chilean companies as well."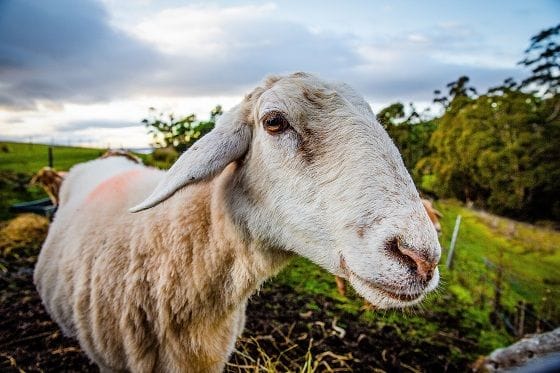 Never miss a news update, subscribe here. Follow us on Facebook, LinkedIn, Instagram and Twitter.
Business News Australia
Get our daily business news
Sign up to our free email news updates.