'KEEP GOING' is the advice Bockers and Pony's Leonie Henzell wants to give fellow entrepreneurs who are 10 years into their journey and feeling like they just haven't really 'cracked it'.

The Melbourne-based founder of the gift box delivery business says it took that long for her business to really build up momentum.

The gift box delivery business was tracking '5 to 10 per cent growth' year on year until Henzell brought another investor on board.

She was hesitant at first, but says the investment from Roses Only founder James Stevens has catapulted the business in the past 18 months.

The holiday season between November and December accounts for 60 per cent of Bockers and Pony's turnover each year, but this was by far the company's silliest season yet in terms of sales, according to Henzell.

That's backing up to year on year growth of 100 per cent since Henzell joined forces with Stevens, and she forecasts this coming year will see even better returns.

What's the secret sauce?

Coin has helped - Stevens sold Roses Only to Jack Singleton for a rumoured sum in the tens of millions - but Henzell says it's been his desire to hit the mass market.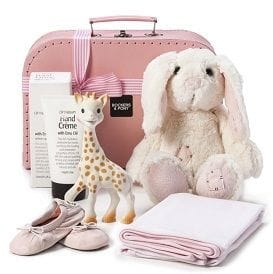 Since Stevens has come on board as director and shareholder, Bockers and Pony has taken more of a focus on men's and baby products.
"We have more than doubled the size of my business within the last 18 months in terms of revenue and customer database," says Henzell.
"James was free and unencumbered and invested in my business he got some equity, I got the capital, and together we have invested the capital into marketing and advertising."

Henzell says she was wary about bringing Stevens into the fold for years before.

As a woman - not subscribing to the term 'mumpreneur' despite having a 14- and 19-year-old - Henzell says she was 'very protective' of the business she had shaped.

"There was always that fear what would happen to my brand and how my baby would be looked after," she says.

"He kept persisting though and the moment he sold Roses Only, I thought that was it.

"His business was just like mine but a lot bigger; I can't even tell you how many times bigger. It's turned out to be the best decision.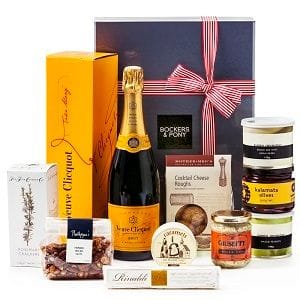 "It's not about letting a man into a woman's business. The real story for women who are entrepreneurs is that you may be struggling for 10 years to get normal growth, but if you open yourself up to people and let them in, there's something for you."

Henzell says the difference with Bockers and Pony is that its operating as a luxury player in an 'extremely fragmented' industry where '99 per cent of competitors are doing things at lower quality'.
"We aren't McDonald's but I liken it to a cheeseburger - there's always three pickles on every cheeseburger," says Henzell.
"There's no foxing in terms of the products we offer, they are always high quality, and the gifts look the same every time they go out."

Henzell thinks the tough years are behind Bockers now and while she can't disclose too much, she says a 'really aggressive growth strategy' has been planned the next five years.

"The bad years for us have really gone," says Henzell.

"Back in the day it was harder to get wholesale retailers to supply to us because they trusted retailers more than online businesses, whereas on single items now we can sell a lot more than retailers.

Now we are the cool kids.

"I believe the industry is so massive that we don't need it to grow, we just have to take market share from someone else to grow."


Get our daily business news
Sign up to our free email news updates.