The Gold Coast has proven that it is truly one of the country's most entrepreneurial cities to do business with, as evidenced by companies which made the grade this year.
The city's corporate landscape now shows a lot of green shoots with an exciting diversity of companies.
This year's top 10 reveals a notable change of guard compared to the previous list.
Where old lists included businesses with a substantial footprint on the Gold Coast, this year's list however is strictly based on companies which are headquartered on the Gold Coast.
Therefore, this time we have excluded companies which previously made the cut based on their major presence in the city.
While Movie World, Sea World and Wet 'n' Wild are undeniable Gold Coast icons, parent company Village Roadshow (ASX: VRL) was cut from the list this year due to being headquartered in Melbourne.
Billabong, another brand with strong Gold Coast roots and key operations located in the city, has been cut following a takeover by American giant Boardriders Inc earlier this year.
Mantra Group, the Gold Coast-born accommodation giant, is also absent from this year's list following its takeover by French hotels group Accor.
The former Jupiters Hotel and Casino (now The Star Gold Coast), Surfstitch and Ardent Leisure's Dreamworld are among other companies to exit the list based on this key criterion.
Looking to the companies which made the Top 10 this year, they have shaken up the perception that the Gold Coast is all about tourism, property and board shorts.
National childcare centre operator G8 Education (ASX: GEM) has retained its top spot.
The company's rapid growth of recent years may have tempered, but G8 maintains its position because of its market dominance and continued growth in revenue.
Amid the highs there have been lows with the past year proving difficult for some of even the Gold Coast's most influential players.
Villa World, Transit Australia, Von Bibra, Goldlinq, Neumann Group and Coral Homes are the six debutantes in this year's Top 10.
Retail Food Group, which has previously been closing in on the top spot, has faced turbulent times with the fast-food franchisor's controversial business model placed under the microscope by the market.
Retail Food Group newly appointed 'turnaround specialist' chairman will be busy executing the already developed turnaround strategies to return RFG to stability and profitable growth.

---
1. G8 Education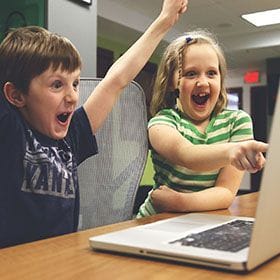 Established: 2007
Staff: 9927
CEO: Gary Carroll
The childcare sector hasn't been far from the headlines in recent years, with issues ranging from changes to government support, high staff turnover and protests about wages paid to childcare workers.
None of these has affected the rate of new childcare centre developments, which in turn has taken its toll on occupancy rates for existing centres. New regulations governing staffing ratios have also provided challenges as noted by G8 Education (ASX:GEM) in the June half-year results.
Disruptions to the industry from a macro perspective led G8 to post a 22 per cent fall in net profit to $23.7 million for six-month period. This is despite an 8 per cent lift in revenue to $396.4 million.
Managing director Gary Carroll blames the result on lower occupancy rates and higher wages, brought on by newly legislated staffing ratios for centres.
Average occupancy at G8's centres fell 2.5 percentage points, on a like-for-like basis, during the half year.
However, there was a rebound in July with occupancy rising 2.2 percentage point to 74.5 per cent. August also saw improvements compared to a year earlier.
"Management of wages and rostering improved materially in the second quarter and the (staff ratio) changes are not expected to have any material impact in (the second half)," says Carroll.
G8 expects the negatives for its market to moderate thanks to the federal government's new childcare funding package which came into effect from July 1.
It also is counting on a moderation of new centre construction across the industry due to tightening lending restrictions for developments.
Growth is still on the company's agenda with plans to add another 41 centres to its portfolio over the next two years.
The company completed the construction of seven new childcare centres during the June half of calendar 2018 and it is targeting a total of 12 new centres this year and a further 16 in calendar 2019.
G8 currently controls 495 centres in Australia and 21 in Singapore. While it is the largest ASX-listed childcare centre operator, it comes second overall in Australia behind the not-for-profit Goodstart Early Learning.
2. Grand Motors Group
Established: 1963
Staff: 800
Dealer principal: Gregory Scott
Consolidation of the automotive retail market on the Gold Coast has thinned out the ranks of Gold Coast-based car dealerships.
The biggest shake-up over the past year was the takeover of James Frizelle's Automotive by Sydney's Peter Warren Automotive Group and Quadrant Private Equity.
Car dealerships are high volume businesses, and the Gold Coast's largest by revenue remains Southport-based Grand Motors Group.
According to IBIS World, Grand Motors was among Australia's top 20 privately-owned retailers in 2017.
The latest research from IBIS World, released in September, shows that Grand Motors delivered revenue of $725 million in FY18, ranking at as Australia's 64th largest private company.
The business was established on the Gold Coast in the 1950s but gained its current identity in 1963 when it was appointed Toyota dealer.
Grand Motors is headed by dealer principal Greg Scott and, like most in the industry, it is a multi-brand operation. Apart from Toyota, Grand Motors' other key brand is Mercedes Benz for which it has been a dealer since 1967.
The group has extensive interests in car dealerships in Queensland and NSW, including the Ryde Mazda, Subaru and Kia dealerships in Sydney.
Earlier this year, Grand Motors opened its third Mercedes Benz dealership at Castle Hill in Sydney's north west. The new $9 million facility, with almost 1000sqm of showroom space, adds to Grand Motors' existing Mercedes Benz dealerships at Parramatta and the Gold Coast.
3. Von Bibra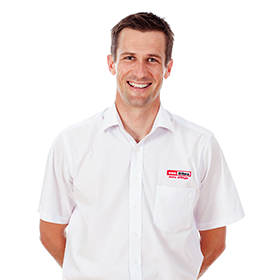 Established: 1935
Staff: 500
MD: Wade von Bibra
There's a bit of space between the Gold Coast's largest car dealership Grand Motors and the runner up, Von Bibra Group, but Von Bibra has been catching up fast with an acquisitive approach to business.
According to managing director Wade von Bibra, the shake-up in the local industry provides big opportunities, leading the car industry veteran to expand operations this year and eye a bigger prize over the next five years.
In June, von Bibra took control of Surfers City Holden from AP Eagers (ASX:APE), adding to its dealership network at Southport, Robina and Ferry Road on the Gold Coast. It is building a new facility at Southport which is scheduled to open in November.
Von Bibra also operates 18 Thrifty car rental franchise outlets, with recent acquisitions at Port Macquarie and Coffs Harbour.
The group's Thrifty network comprises 2500 cars and stretches north to Noosa and as far west as Roma.
"The automotive industry is going through a period of extensive change, which will impact how we sell, service, and finance our clients vehicles," says von Bibra.
"We're really excited about the opportunities it can present to us and our five-year business goals reflect this.
"We are planning on extending our reach across the Gold Coast and becoming the number one automotive group for happy customers in Australia."
Von Bibra achieved sales of $450 million in 2017 and is on track to grow to $500 million in 2018.
4. Transit Australia Group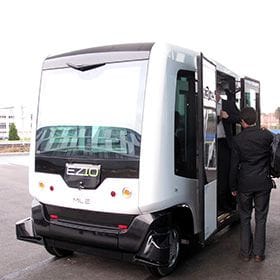 Established: 1988
Staff: 1600
Transit Australia Group (TAG), one of Australia's largest privately-owned mass transit companies, has embraced the digital age over the past year through several partnerships that include bike-sharing and driverless vehicle ventures.
While TAG's primary business involves bus manufacturing and the provision of mass transit services, including the Gold Coast's Surfside bus fleet, the privately-owned company has been on the path to diversification for some time.
In June this year, TAG announced a partnership with international electric driverless technology company EasyMile, developer of the EZ10 driverless electric shuttle bus.
The partnership, the first collaboration of its kind in Australia, will be based in South Australia to test the driverless technology with a view to integrating the vehicles into the public transport system.
Earlier this year, through its TAG Mobility social enterprise subsidiary, it partnered with the world's largest bike-sharing company Mobike to launch the Gol Coast's first bike-sharing service. The venture operates in collaboration with City of Gold Coast.
TAG also continues to explore offshore opportunities and this year announced a partnership involving the provision of transport services for the MENA Special Olympics in Abu Dhabi. TAG says the Games in 2019 will be a transport task larger than the 2012 London Olympics.
Meanwhile, TAG's manufacturing arm Bustech has also opened opportunities in the technology space. Last year, Bustech collaborated with Adelaide manufacturer Precision Components Australia to launch TAG's Australian-designed-and-built electric urban buses into the local market.
Bustech's traditional bus manufacturing operations were also given a boost after securing a $45 million contract to build 100 low-emission buses for Tasmania's Metro network.
Transit Australia Group is controlled by the Gold Coast-based Calabro family and its Bustech subsidiary has manufacturing facilities on the Gold Coast, at Burleigh Heads, as well as Adelaide.
5. Villa World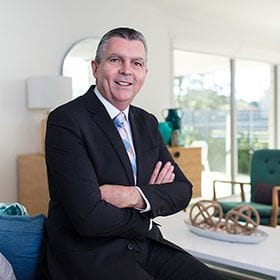 Established: 1986
Staff: 165
CEO: Craig Treasure
Villa World has had a massive run of profit growth in recent years, buoyed by Melbourne property hotspots and more recently by a renewed focus on south-east Queensland.
In FY17, the Broadbeach-based residential developer posted a record profit of $37.8 million after generating revenue of $386.8 million.
This year, the company did even better with an FY18 net result of $43.6 million. This was at the top end of forecasts with the result buoyed by a record 1678 sales during the year, up 40 per cent on the prior year.
Managing director Craig Treasure is upbeat about the company's prospects as house and land subdivisions remain hot property in the current cycle compared to apartments.
Villa World's business strategy is heavily focused on the growth corridors of Melbourne, Brisbane and Sydney.
The group develops house and land communities, and also creates stand-alone subdivisions to maximise its capital management.
Last year Villa World launched a major infill project on the Gold Coast, Arundel Springs at Arundel, to capitalise on the light rail extension to Helensvale railway station.
It also has ramped up operations at Logan, a market that has set the pace of sales across its national portfolio.
Treasure says Villa World plans to pursue further opportunities in south-east Queensland, a market that he rates as the 'most undervalued on the east coast'.
In a bid to balance its portfolio and to free up funds for further opportunities, Villa World announced the $100 million sale in 2017 of a major landholding at Donnybrook in Melbourne.
The staged settlement over 40 months will deliver a strong capital gain for the group, which acquired the 208ha landholding for $23 million. Villa World has a 51 per cent stake in the property.
Villa World has consistently ranked among the Gold Coast's top 10 companies, although this year it has been elevated in the list following the foreign takeovers of former local majors such as Billabong and Mantra Group.
6. Retail Food Group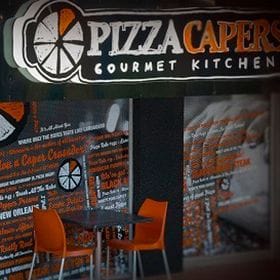 Established: 1989
Staff: 200
There's no denying that Retail Food Group (ASX:RFG) has endured a year it would rather forget.
The master franchisor for food brands such as Brumby's Bakeries, Donut King, Gloria Jean's Coffees, Michel's Patisserie and Pizza Capers has been in the news for all the wrong reasons ranging from disgruntled franchisees and concerns over its business practices, including its level of disclosure to new franchisees.
The company, which had a market capitalisation of more than $1 billion at the end of 2016 is now languishing with a worth of under $100 million.
RFG capped off FY18 with a $306 million bottom-line loss, it's first annual loss in 12 years as an ASX-listed company. The loss comes on the back of $402.9 million in impairments related to good will and store closures.
The group has undertaken a comprehensive review of its operations, which it says could lead to the closure of 250 underperforming stores across its network.
RFG has conceded that it is facing hurdles in securing new franchisees as a result of the negative publicity it has received.
The FY18 underlying profit of $33.3 million was 56 per cent lower than a year earlier, although group revenue rose 7 per cent to $374 million.
While RFG was rocked this year by potential class actions on behalf of shareholders, a class action on behalf of franchisees was dropped in July after the law firm representing them failed to secure litigation funding.
Dividend payments have been suspended as part of the review process and to strengthen the balance sheet.
Newly appointed group CEO Richard Hinson is confident RFG's brand systems will stabilise over FY19, with the company promising to offer quarterly updates on its financial performance.
Despite the strength of its revenue, RFG has shifted out of a top three position in this year's Gold Coast Top Companies list as the market awaits the outcome of the turnaround measures to be implemented from the review.
7. Real Petfood Company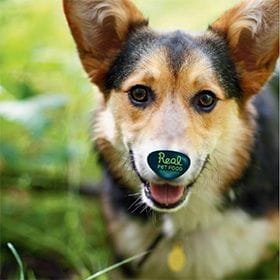 Established: 1994
Staff: 650
There was a change of ownership for Real Pet Food Company in the past year and this is expected to drive further expansion for the Yatala-based group.
Global partners led by China's private equity group Hosen Capital have agreed to buy out Australian private equity group Quadrant's stake in the company in a deal that values the business at $1 billion.
Founded in 1994 by Gold Coast-based rich listers Tony and Christina Quinn as VIP Petfoods, the Real Pet Food Company still counts the Quinns as shareholders in the business.
They have been working alongside Quadrant since 2015 to grow the business. Now, pending FIRB approval, they will be progressing the group's global expansion with Chinese partners.
The new investment in the group is poised to assist the company's push into the US and China.
Real Pet Food Company has nine manufacturing and pet food processing operations in Australia and New Zealand as well as a chilled meat processing plant in the US.
8. Neumann Group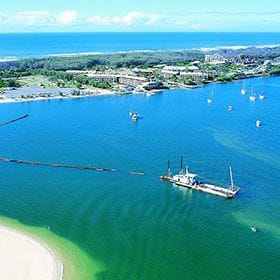 Established: 1948
Staff: 600
Neumann Group is one of the Gold Coast longest established companies with varied interests that are largely centred on the construction industry.
Established in 1948 by Alfred Neumann as a sand dredger, the group has grown to include subsidiaries in civil construction, reinforced steel, pre-mixed concrete, quarrying, dredging and land development.
The company operates Australia wide under a range of brands such as Nucon Concrete, Nucrush Quarries, Neumann Steel, Corridor Sands and Neumann Contractors.
The group exited petroleum in 2013 following a buyout by Swiss-based Puma Energy, although the Neumann Petroleum brand still stands in the current market as a discount fuel supplier.
Neumann Group is a private company that remains in the hands of the Neumann family.
9. Goldlinq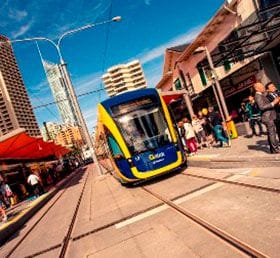 Established: 2010
Staff: 180
GoldLinQ, a public-private partnership charged with the operation and maintenance of the Gold Coast light rail network, was put to the test during the Commonwealth Games.
Since the opening of Stage 2, which connected the system for the first time to heavy rail at Helensvale, Gold Coast light rail has averaged about 29,000 trips per day or 27 per cent more than the average passenger numbers before the extension.
The light rail carried an average of 100,000 passengers a day during the Commonwealth Games, living up to its broader capacity projections and driving a general commitment from the state government and local council to pursue planned extension of the network.
GoldLinQ says recent passenger satisfaction surveys indicate that about 85 per cent of passengers are Gold Coast residents rather than tourists.
The key private partner in the GoldLinQ consortium is Keolis Downer which operates Yarra Trams in Melbourne, and manages transport operations in Adelaide, Perth and Newcastle.
GoldLinQ employs about 180 full-time staff to support the operations and maintenance of the Gold Coast light rail system.
10. Coral Homes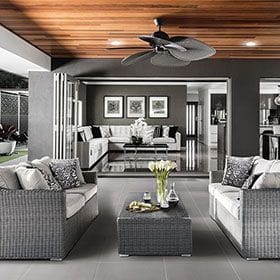 Established: 1990
Staff: 200
Coral Homes is the most prolific home construction company based on the Gold Coast, buoyed by a strong run of construction activity nationally this past year.
According to the HIA's Top 100 report, Coral Homes built 1,005 homes in FY17, up from 902 a year earlier. Most of them were built in Queensland where the company has a strong presence.
The company has a national presence as well, building down the eastern seaboard from Hervey Bay to Woolongong along with a franchise that operates in South Australia.
This level of activity places Coral Homes above Villa World (ASX:VLW) in the home construction stakes, although Villa World's core activities are enhanced by the development of land and master-planned estates.
Founded in 1990, Coral Homes is ranked as Queensland's sixth-largest homebuilder and 15th largest by volume in Australia.
---
The countdown in is on. Don't miss when we reveal which other companies made the list throughout the week.

---
Get our daily business news
Sign up to our free email news updates.